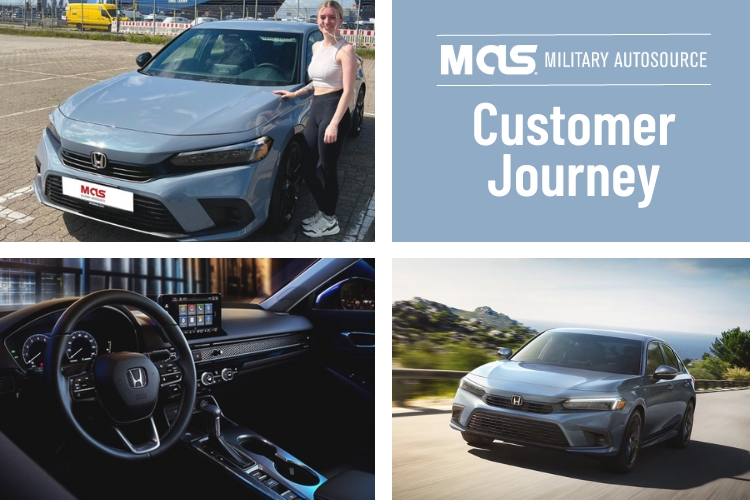 Military AutoSource (MAS) is proud to offer a reliable and transparent program for new and pre-owned cars to the U.S. military deployed, stationed or on TDY overseas.
Find out why this service member wanted to share her experience trading in her pre-owned car and buying a new car from our location in Germany.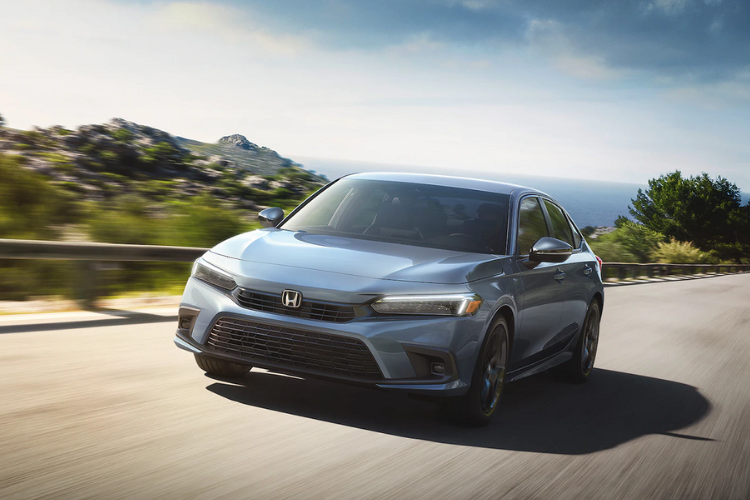 In addition to selling new and used cars, MAS also will buy your pre-owned vehicle. program for military members looking to trade in or sell their used vehicles. Members of the military community can sell their US spec vehicles to MAS with an easy and quick turnover process.
Luckily for service members, all of these programs make it easy to take advantage of your exclusive military privileges that you've earned.
Military AutoSource Review from a U.S. Military Member in Germany
Private first class Cassidy Degraw was able to trade-in and trade-up. She sold her used vehicle and upgraded to a new 2023 Sonic Gray Pearl Honda Civic Sport. Her Military AutoSource local sales representative, Rich Murray, in Ramstein, Germany was able to get PFC Degraw the exact car she requested, down to the color.
PFC Degraw then took advantage of our port delivery option. She was able to get the vehicle straight from Bremerhaven, Germany and drive it to her current home in Ramstein.

Photo Credit: Port of Bremerhaven, Germany
Five Star Review
Here's what private first class Cassidy Degraw had to say about her experience with MAS sales representative Rich Murray.
"I was looking for a specific car and color that they didn't have in at the moment. Rich took care of me and made sure I received exactly what I wanted. He was always readily available for any questions or issues I had throughout the process. He helped me sell my used car and buy a new car through very detailed steps. Very informative and I'm now very happy with my new car! Thank you Rich, you were the best!!!"
Thank you, private first class Degraw, for your service and welcome to the MAS family.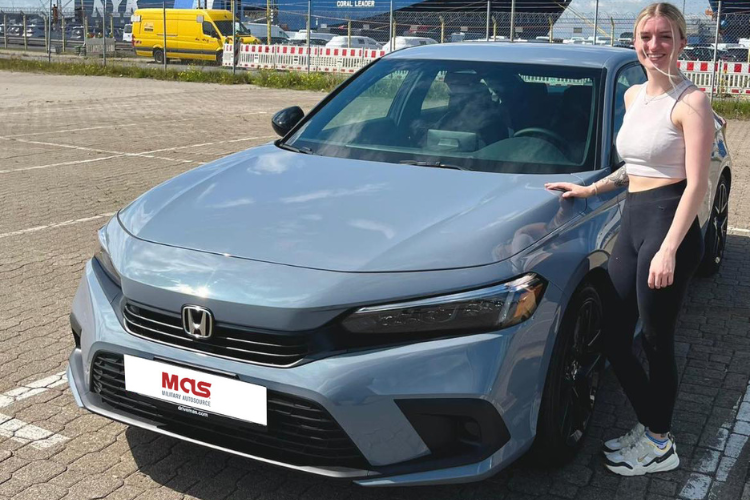 About Military AutoSource
Military AutoSource provides a factory-direct car buying program tailored to the unique circumstances and needs of military and diplomatic life. As the only DOD and Exchange authorized car buying program, MAS is the exclusive military distributor and retailer for Chrysler, Dodge, Ford, Harley-Davidson, Jeep, Lincoln, Nissan, Ram, Volkswagen and more.
Through our program U.S. Military stationed, deployed or on TDY as well as DOD contractors, civilians and the diplomatic community serving overseas can purchase a car for delivery in the US or to more than 50 overseas duty locations. Learn more about your overseas U.S. military car buying benefits.