Stationed or deployed overseas?
With savings to match your service, this car buying program is tailored for you.

Since 1960, Military AutoSource, also known as MAS to many of our customers, has served our overseas US armed forces as the exclusive military distributor and retailer for leading automotive and motorsport manufacturers.
Our mission is to provide the most upfront, hassle-free, secure and trustworthy vehicle buying program available, founded on three core benefits:
Exclusive Savings

Greater Flexibility

Tailored Protections

Take advantage of your exclusive military benefits. Explore Brands. Browse Local Inventory. Build & Price Your Own.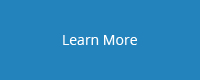 1. Restrictions apply. See your sales representative for complete details. Overseas Military Sales Corporation is an authorized contractor of the Exchange and NEXCOM. Military AutoSource is an authorized distributor to sell and distribute Chrysler, Dodge, Jeep, Ram, Ford, Lincoln, Harley-Davidson and Polaris vehicles on-base. Off-base, we offer Audi, Honda, Infiniti, Nissan, Toyota, and Volkswagen vehicles. Military AutoSource program benefits and guarantees vary by manufacturer and are subject to terms and conditions. Visit militaryautosource.com or see your sale representative for details. Vehicles and programs offered by Overseas Military Sales Corporation – OMSC, Ltd.