To help support the fight against COVID-19 worldwide we are excited to announce that Military AutoSource has partnered with Jeep to provide 80,000 face masks to the overseas military community. In times like this, we all need to come together and do what we can to help stop the spread. Jeep and MAS have a long heritage supporting the military community and we are grateful to be able to give back and provide free face masks to overseas service members. In an effort to help protect the military and their families, Military AutoSource will be distributing these masks to those in need on military bases throughout the Pacific, Middle East, and Europe.
Jeep and MAS #GotYouCovered
The 80,000 face masks were loaded up at our Military AutoSource headquarters in New York a few weeks ago and have started arriving at MAS locations in Europe, the Middle East, and the Pacific. Here's a look at the distribution and community outreach efforts that have been going on around the world. As the masks continue to arrive at our locations we will continue to provide updates. For additional details on the distribution of these face masks at a base location near you please stop by your local MAS location on base and speak to a Sales Representative.
Pacific -The masks have arrived in Guam, Korea, and Okinawa!
The MAS team in the Pacific has been busy out in the community handing out face masks to those in need. Some of the recipients of these masks include:
The Military police in Okinawa, Marines at Camp Kinser, and customers stopping by the Exchange at Camp Foster.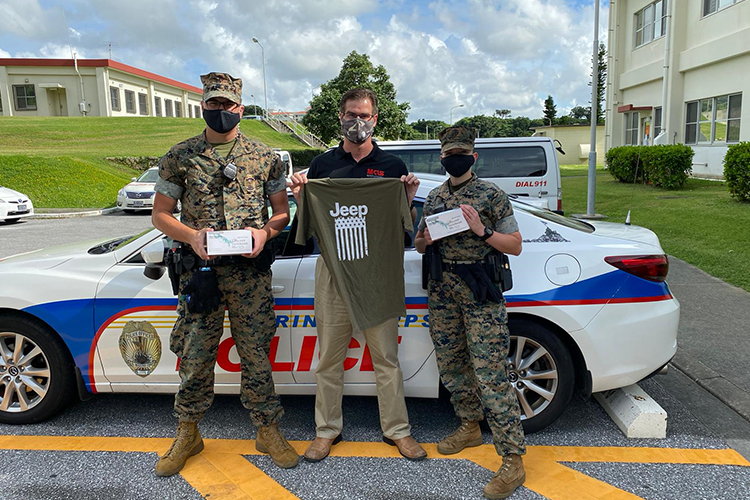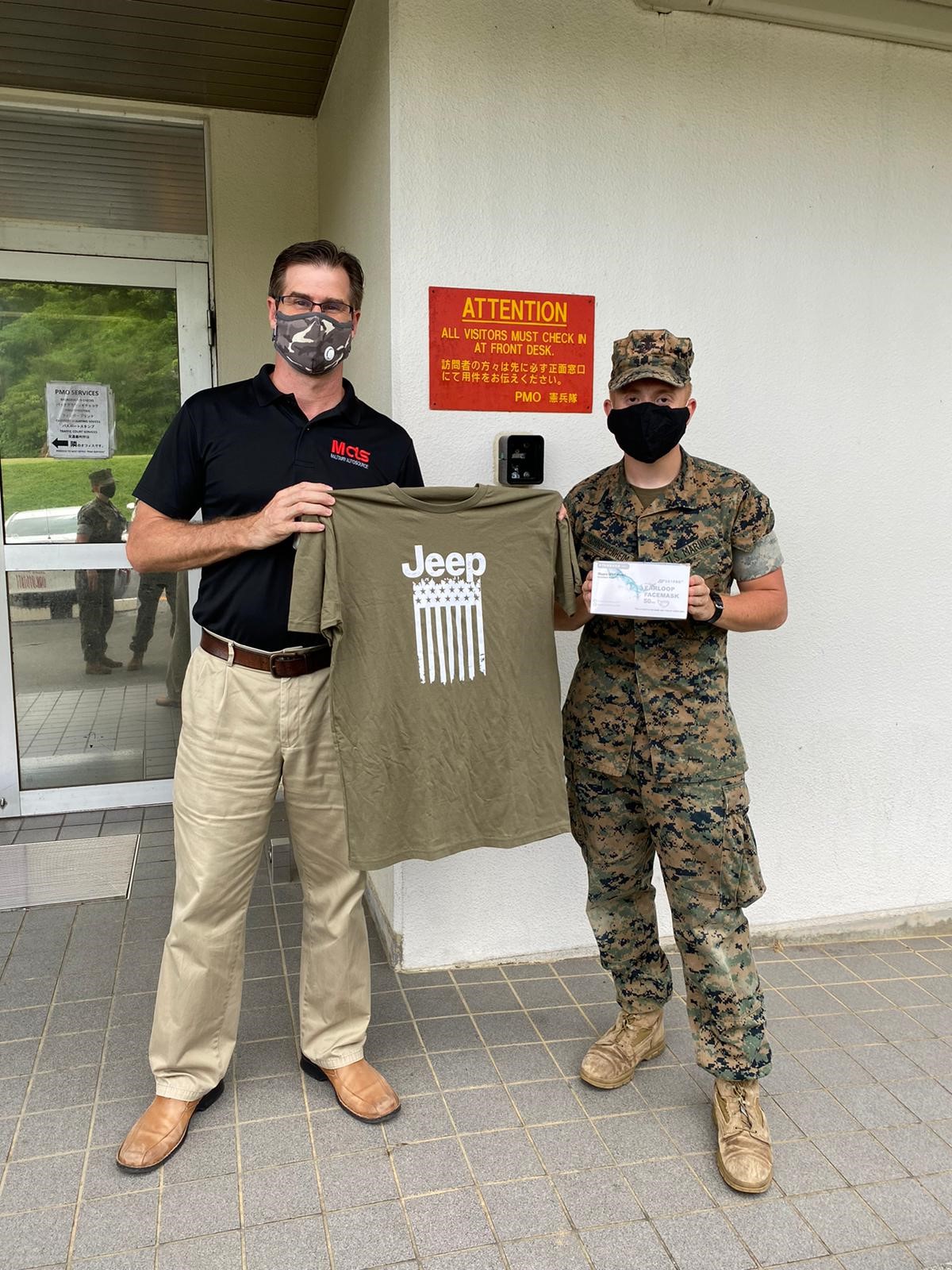 In Korea, face masks were given out to customers at our MAS locations in Camp Humphreys, Daegu and Osan including two customers that are ready to hit the sand in their new 2020 Jeep Gladiator.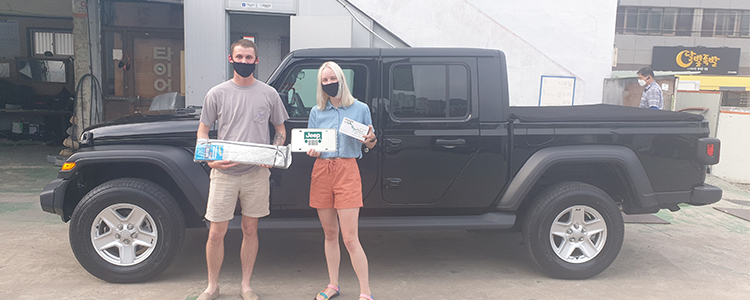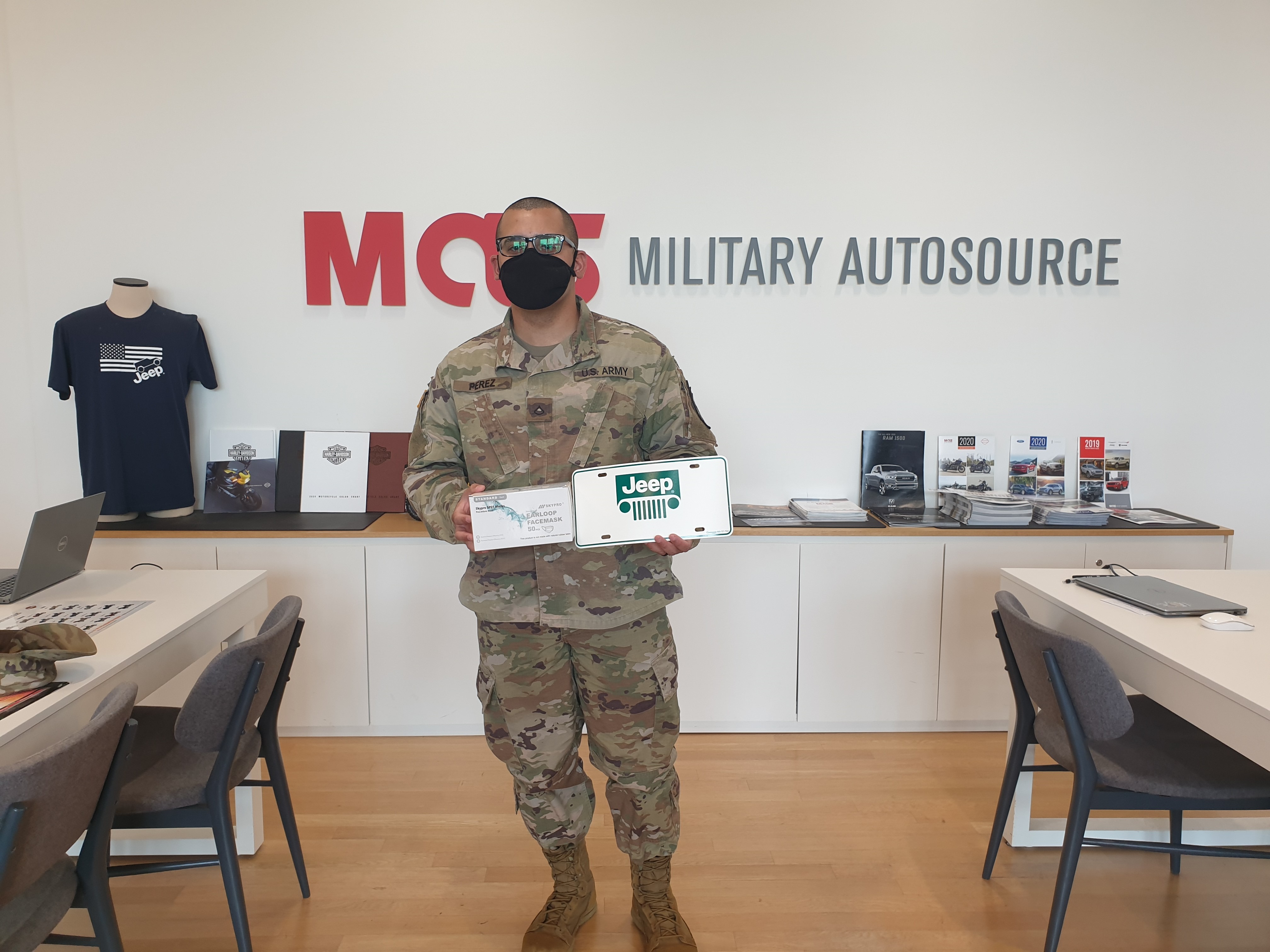 Over at Naval Base Guam Marianas, the entire Coast Guard Detachment was supplied with face masks to use for patrol. The MAS team was also able to provide protective gear to the Naval Base Guam Fire Department and equipped the Military police desk at Naval Base Guam with masks for their visitors. At Anderson Air Force Base the MAS team set up a table on base to distribute masks to members of the military community as they passed by.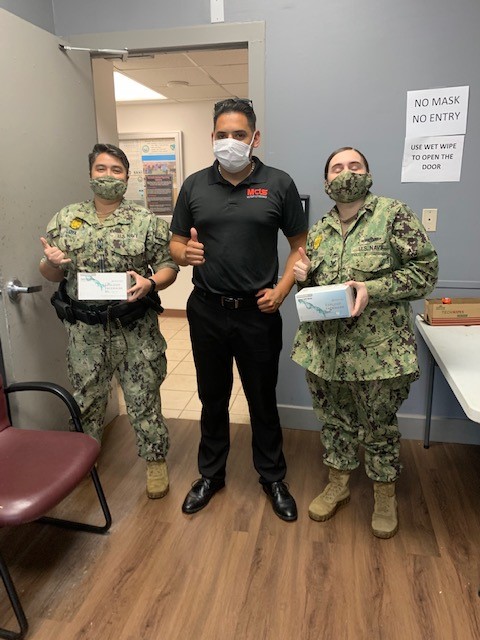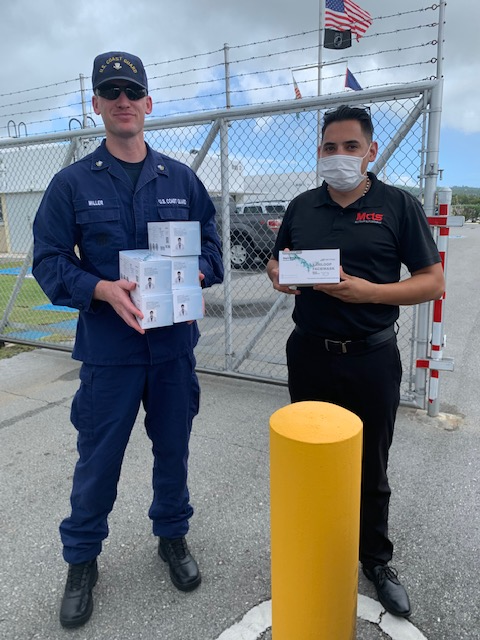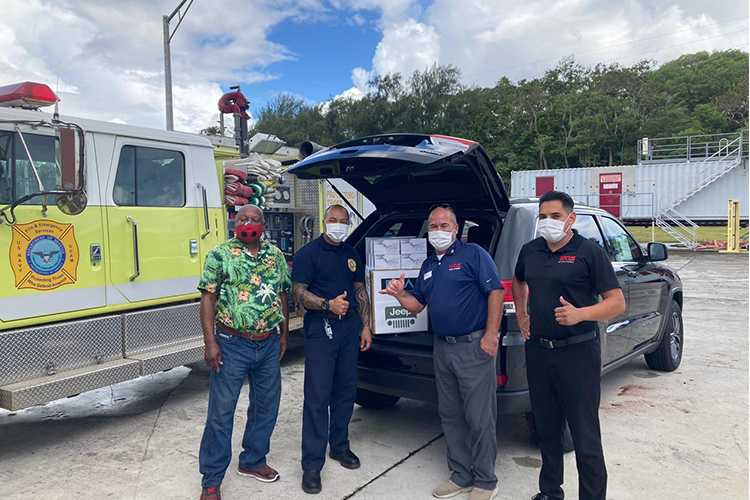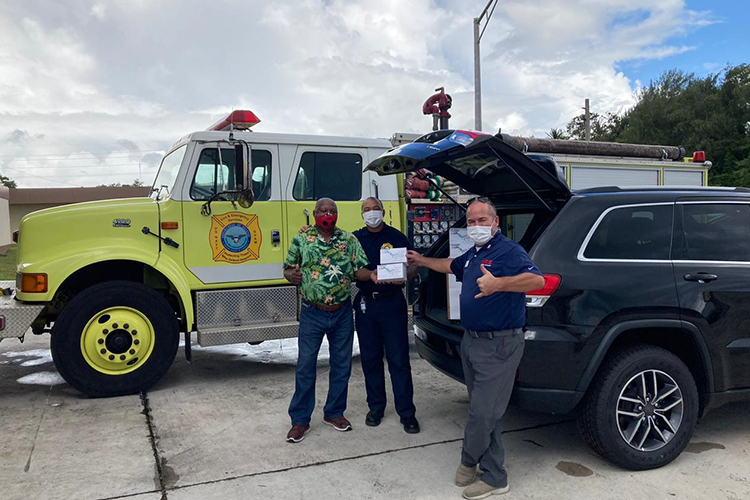 Europe -The masks have arrived in the UK and some locations in Germany.
The Military AutoSource team in the UK has been busy equipping the community with masks. First, the team surprised the RAF Lakenheath commissary director with 300 face masks for his team to utilize. The team visited the front line service members on the Liberty Lodging Team to give back and say thank you for all that they have done with a donation of 300 face masks. MAS also teamed up with the 48FSS to distribute masks to the community on base in Lakenheath. Over in Alconbury and Molesworth the team visited the local schools to distribute masks. Stay tuned for additional details on community outreach efforts and distribution as more masks continue to arrive throughout Germany, Italy, Belgium, and Holland.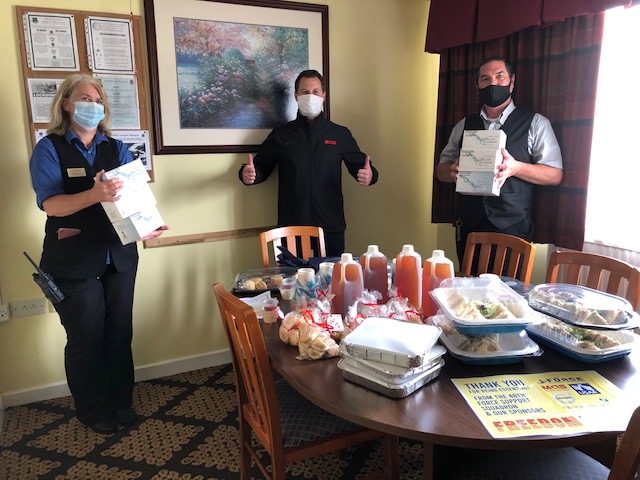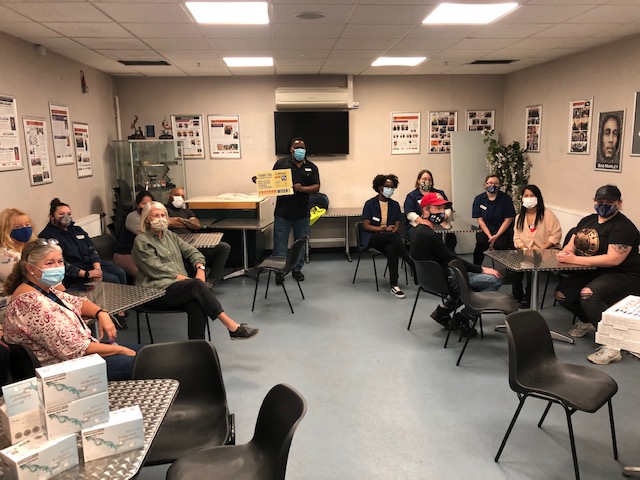 The Middle East – Face masks have arrived at our MAS location in Bahrain
The MAS team stopped by the NAVSUP Naval Supply Systems Command Fleet Logistics Center in Bahrain to equip their team members with masks. Service members can also stop by our MAS location in Bahrain to pick up a free face mask! Additional locations in the Middle East will be receiving masks over the next few weeks. Check back for updates.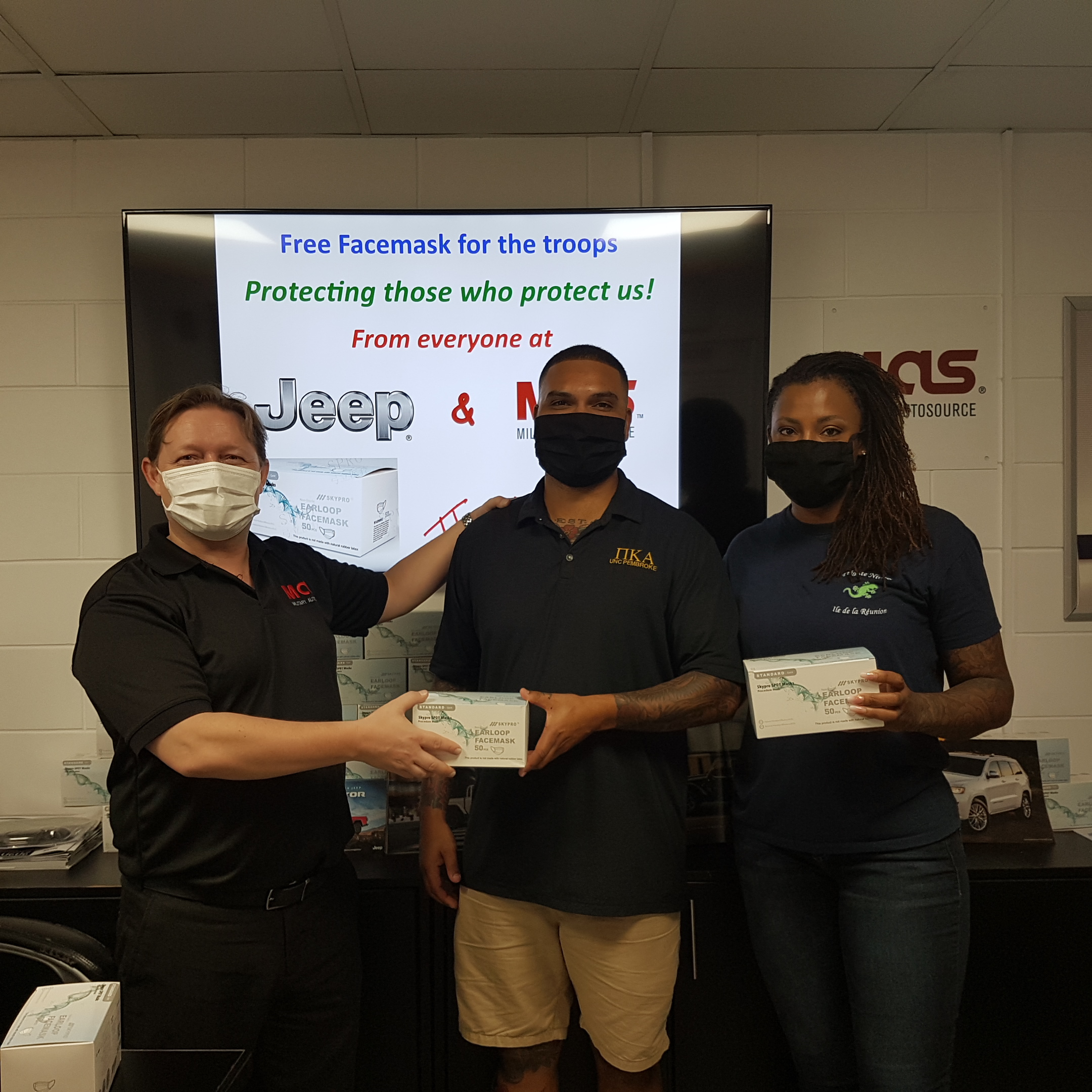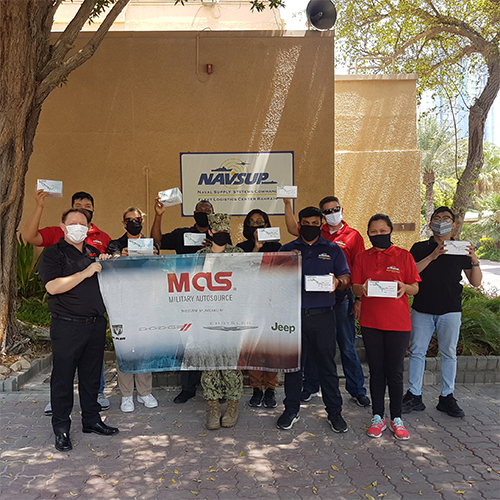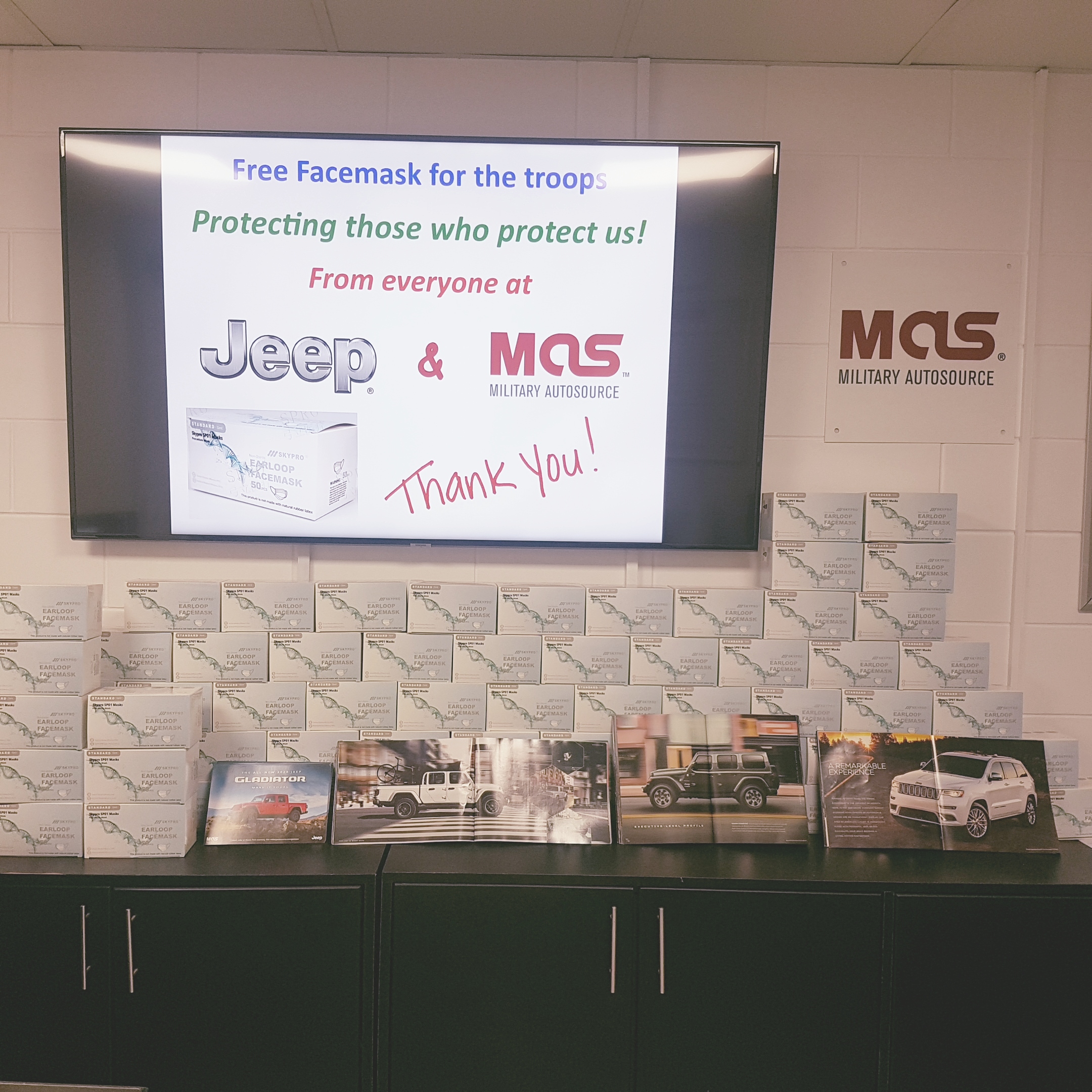 For additional details on the distribution of these face masks at a location near you please stop by one of our locations on base and speak to a MAS Sales Representative.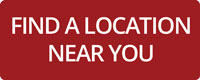 About Military AutoSource
The program that serves you. Whether you need a vehicle while overseas or when you return home, we've got you covered. Developed for you and endorsed by The Exchange and NEXCOM, this factory-direct program is not your typical car buying experience. With more than 70 locations worldwide and benefits designed specifically for military members, our only commitment is to serving you. And we've been proudly doing it for close to 60 years.