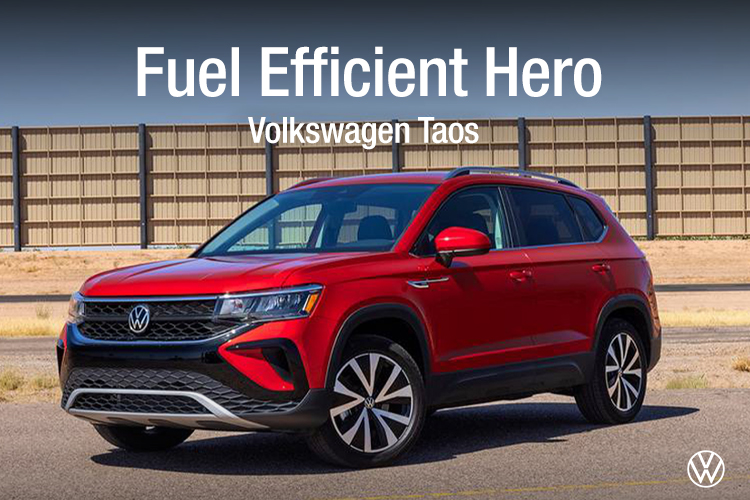 Volkswagen's newest award-winning vehicle is the Volkswagen Taos. The VW Taos is the newest compact SUV on the market, and it has quickly proven itself especially after being named best-in-class in fuel efficiency. 
2022 Volkswagen Taos Best Features
Fun and compact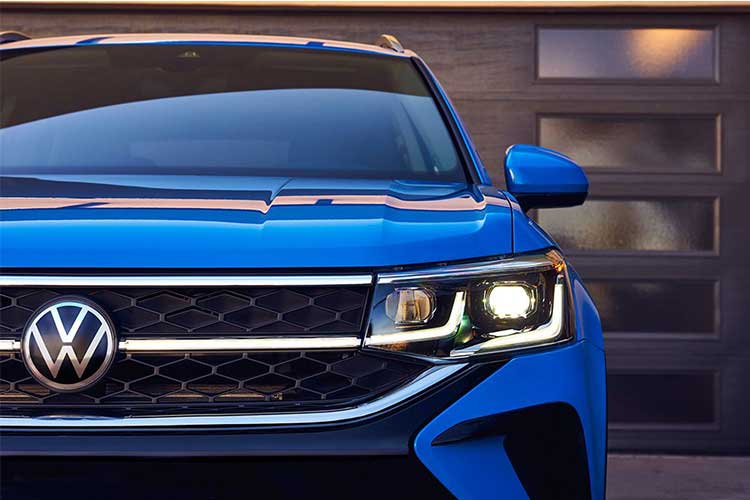 The Taos puts the fun back in the driver's seat. Its style is bold, and its turbocharged engine gives it plenty of power. The innovative Digital Cockpit makes this Volkswagen compact SUV smart, versatile, and ready for the road. 
Volkswagen Taos MPG: Fuel efficiency on every drive
The Volkswagen Taos has officially earned top honors from the U.S. Environmental Protection Agency (EPA), based on its estimated fuel economy ratings. The VW Taos is EPA estimated at 28 mpg in the city and 36 mpg on the highway. With a combined EPA estimated 31 mpg. 
With gas prices skyrocketing over the past year, a best-in-class fuel efficient vehicle like the Volkswagen Taos is a great choice for you and your family.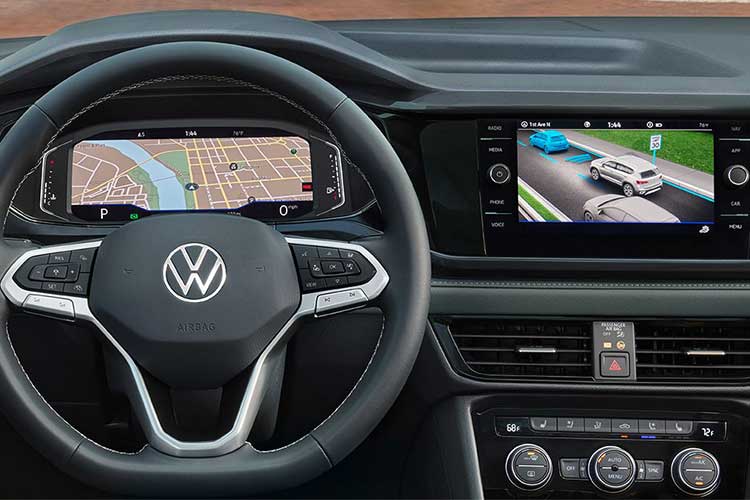 Impressive technology
The technology and safety features included in the Volkswagen Taos are industry-leading and state of the art. 
The Taos comes with an 8-inch color touch-screen display which is compatible with Apple CarPlay, Android Auto, and Bluetooth technology. These systems allow you to access your favorite apps, play your favorite music, and take calls all from the comfort of your seats.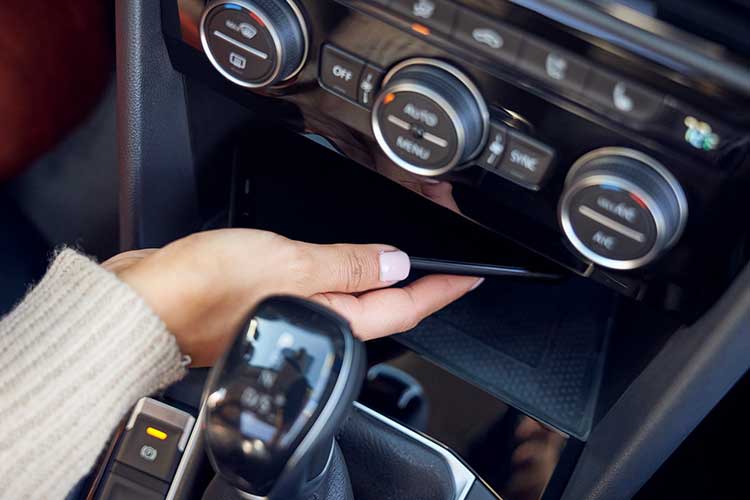 And that's not all…
Additional features in the Taos include the VW Digital Cockpit Pro system, which allows you to customize what you see. From speed and travel time to route descriptions and even oil levels, you get to choose the information displayed.  
The Taos is the perfect SUV for your phone as well. A wireless charging pad and remote start are included in every VW Taos. You can start your Taos remotely through your phone using the myVW app.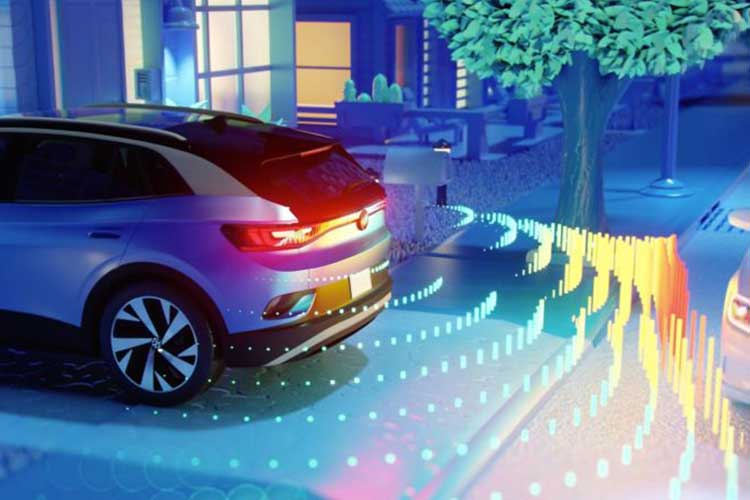 Secure and safe 
One of the most important aspects military members look for in a vehicle is safety. When purchasing a Volkswagen Taos from Military AutoSource you can rest assured knowing you're purchasing a vehicle that's been recognized for its impressive safety features. 
Every Taos is included with IQ.Drive technology, which enables you to drive yourself and your passengers with peace of mind. Standard features with the Volkswagen Taos include Adaptive Cruise Control, Blind Spot Monitors, and Lane Assists.  
The Volkswagen Taos has been made to provide the most comfortable, affordable, and stress-free experience in its class.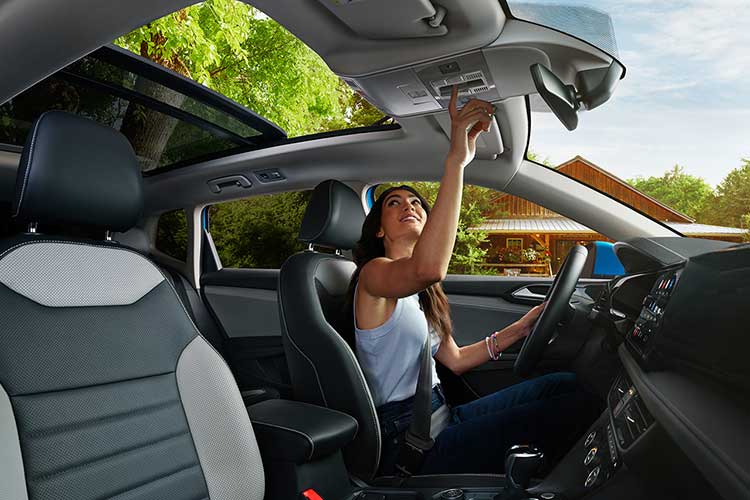 Last thoughts
With its best-in-class fuel efficiency, it's no wonder that the Volkswagen Taos is regarded as one of the best and most affordable vehicles in a compact SUV.  
The Volkswagen Taos is the perfect vehicle for all your needs, and as a military member, DOD civilian, or contractor you can use your car buying benefits and drive with confidence.  
Shop the world's largest inventory or custom build your Taos to your exact specifications, factory direct from your friends at Military AutoSource. Plus, all qualified members of the five military branches will receive a $500 bonus on their Volkswagen vehicle purchase. Ask a Military AutoSource representative for complete details. 
About Military AutoSource
Created by and for the military, Military AutoSource provides a factory-direct program tailored to the unique circumstances and needs of military life. MAS is the exclusive military distributor and retailer for Volkswagen, Audi, Toyota, Honda, and Lexus vehicles.   
Through our program service members stationed or on TDY overseas can purchase a new or pre-owned vehicle for delivery in the US or to more than 50 overseas duty locations. Learn more about your overseas US military car buying benefits.