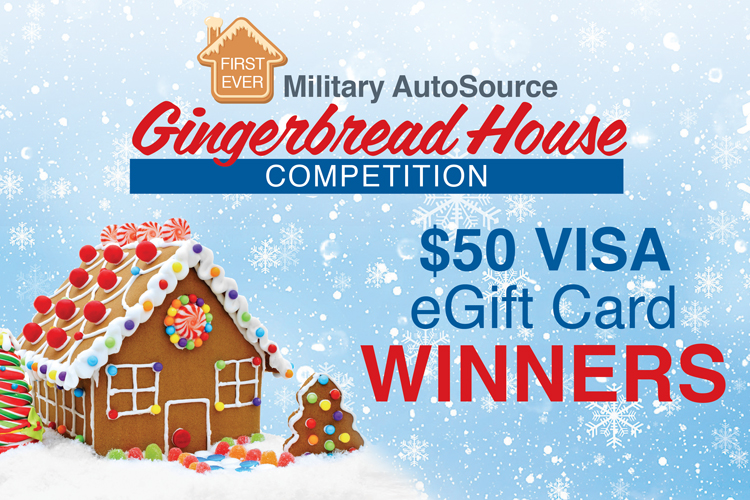 Gingerbread houses are a time-honored tradition during the holidays. Military AutoSource and Ford kicked off the holiday season with our first-ever Gingerbread House Competition.
Earlier this month, we invited members of the local military community in Europe to come down to our locations and pick up a complementary Gingerbread House.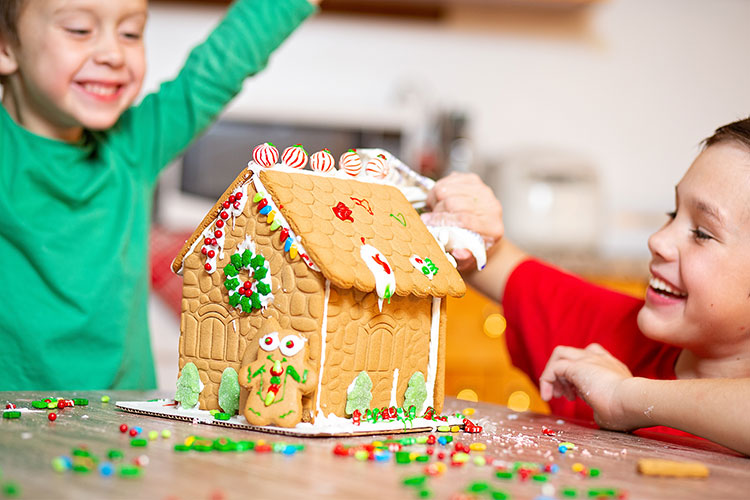 Building A Masterpiece
At home, participants showed off their fancy frosting and decorating skills. Getting creative, they added the candy and decorations of their choice for a chance to win a $50 VISA eGift card. Photos were uploaded to our entry page, and winners were selected from each of our participating locations based on creativity and imagination.
A big thank you to everyone who participated. There was a great selection of gingerbread houses entries to choose from and it was difficult to just select one winner from each location.
And the Winners are…
We would like congratulate our winners and showcase their gingerbread creations.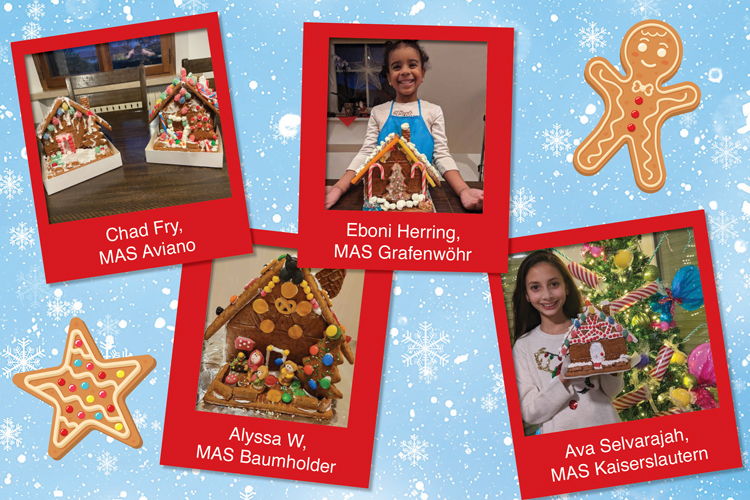 Chad Fry – Aviano, Italy
Alyssa W. – Baumholder, Germany
Eboni Herring – Grafenwöhr, Germany
Ava Selvarajah – Kaiserslautern, Germany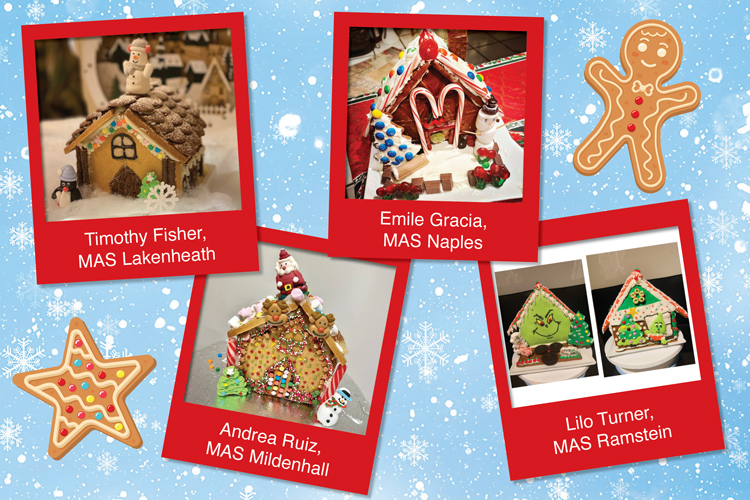 Timothy Fisher – Lakeheath, UK
Andrea Ruiz – Mildenhall, UK
Emile Gracia – Naples, Italy
Lilo Turner – Ramstein, Germany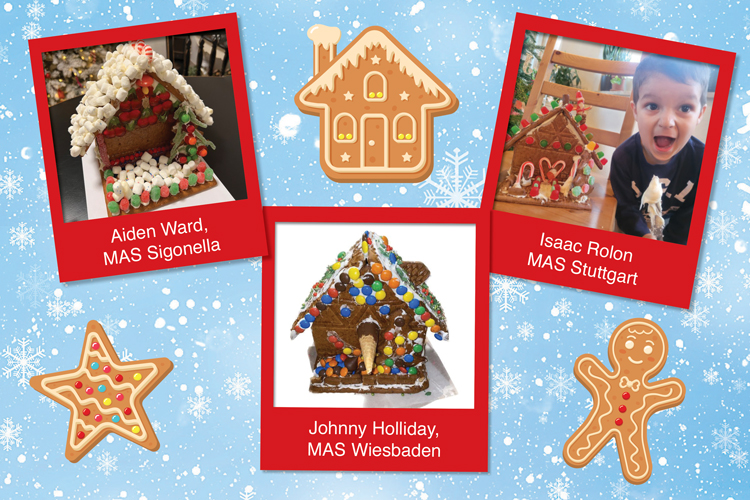 Aiden Ward – Sigonella, Italy
Johnny Holliday – Wiesbaden, Germany
Isaac Rolon – Stuttgart, Germany
Military AutoSource and Ford would like to wish everyone a wonderful holiday season and a happy new year.
About Military

AutoSource
Created by and for the military, Military AutoSource provides a factory-direct program tailored to the unique circumstances and needs of military life. As the only Exchange authorized overseas car buying program, MAS is the exclusive military distributor and retailer for Chrysler, Dodge, Ford, Harley-Davidson, Honda, Jeep, Lincoln, Nissan, Ram, Toyota, and Volkswagen vehicles.
Through our program, U.S. military stationed, deployed, or on TDY, DOD contractors, and the Diplomatic community overseas can purchase a new or pre-owned US spec vehicle for delivery in the United States or to more than 50 overseas duty locations. Learn more about your overseas US military car buying benefits.