Ford Built Wild Gear Up Giveaway Summer Winner
Rev up the excitement for the MAS Ford Built Wild Gear Up Giveaway. And we are absolutely thrilled to congratulate our summer prize winner, Information Systems Technician, Franz Regis, who can now capture adventures even in the gnarliest conditions with their new GoPro HERO9.
IT1 Regis was so excited he shared the following comments to the MAS team.
"Thank you so much for giving me a GoPro! I never expected it, but here it is! Will use it for travel and creating memories through photos and video. Thanks Military AutoSource!"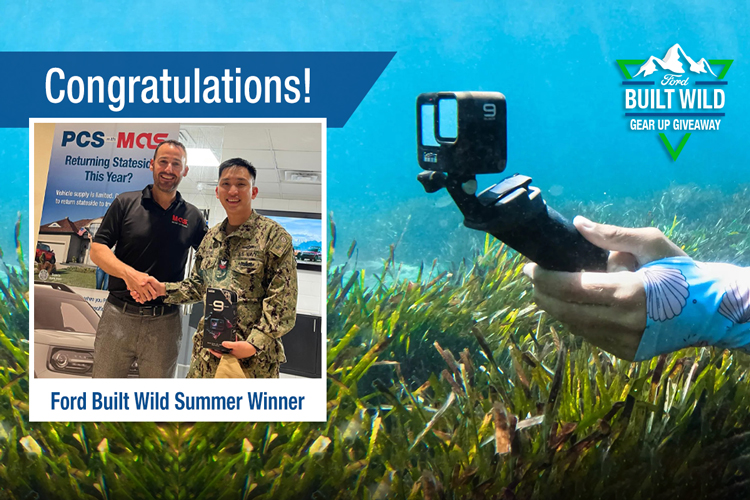 Fall Prize
The excitement continues with our fall prize in the giveaway. The Bose SoundLink Revolve+ Bluetooth 360 Speaker delivers clear surround sound and portability for all of your outdoor adventures. Hurry, you can still enter for your chance to win now through 31 October, 2023.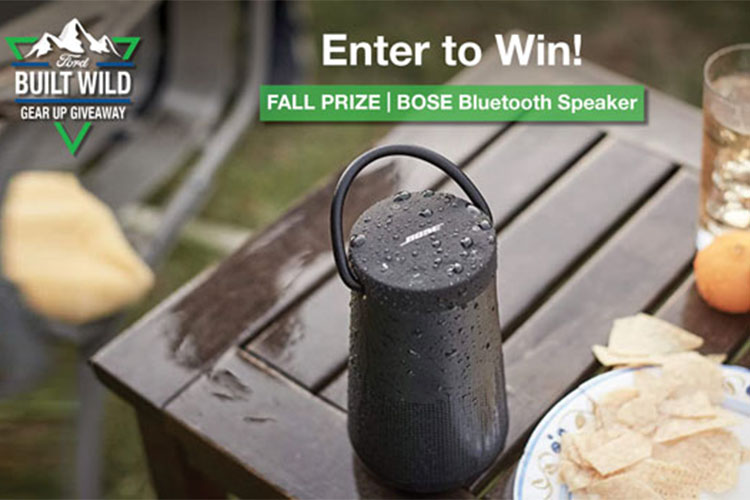 Grand Prize
All entries submitted during the year and until the end of this year-long giveaway, are automatically added to the grand prize drawing. One adventurer seeker will win the grand prize–an Advanced Elements Tandem Kayak valued at $1,000 to paddle into their next adventure!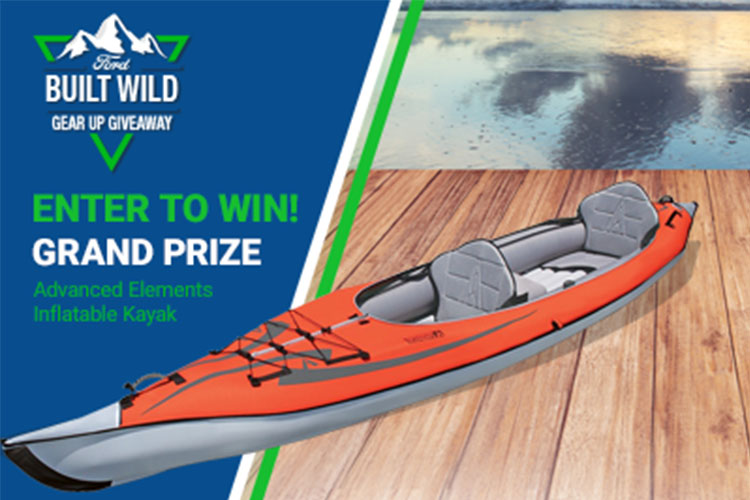 There's Still Time
Your chance to embark on new adventures and create lasting memories are still up for grabs. Get in on the action and enter today the Ford Built Wild Gear Up Giveaway.
Get ready to get a little Ford Wild with the team at Military AutoSource!
About Military 

AutoSource
Created by and for the military, Military AutoSource provides a factory-direct program tailored to the unique circumstances and needs of military life. As the only DOD and Exchange authorized car buying program, MAS is the exclusive military distributor and retailer for Jeep, Chrysler, Dodge, Ford, Harley-Davidson, Lincoln, Nissan, Ram, and Volkswagen vehicles.
Through our program, U.S. military personnel stationed, deployed, or on TDY OCONUS as well as DOD contractors, DOD civilians, and the Diplomatic community can purchase a new or pre-owned US spec vehicle for delivery in the United States or to more than 50 overseas duty locations. Claim your overseas US military car buying benefits.