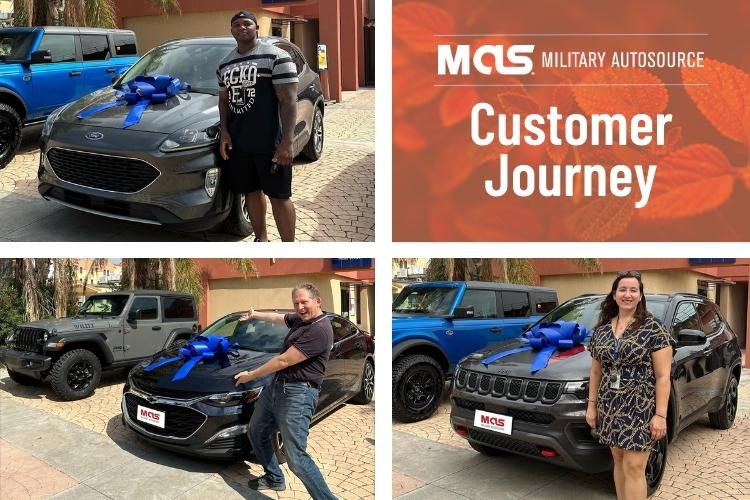 With over 60 years of dedicated service to the U.S. Military stationed, deployed or on TDY overseas, Military AutoSource (MAS) is honored to offer an exclusive new and used car-buying program.
Those serving overseas can take advantage of their well-deserved exclusive military car-buying privileges. The MAS program allows service members to order the car of their choice, built to their exact specifications, factory direct.
MAS is excited to share some of its most successful customer journeys and the faces behind the stories from one of the top-reviewed locations, worldwide.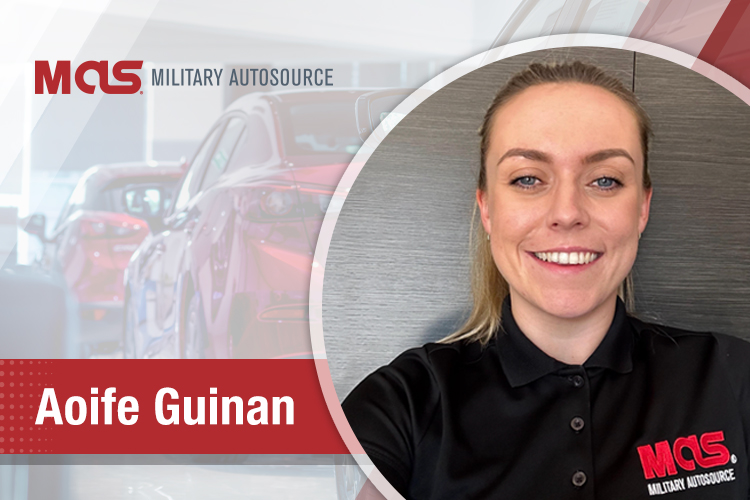 MAS Sales Specialist Aoife Guinan
Cliente Felice
Customers in Sigonella, Italy have wonderful things to say about Aoife Guinan, the MAS Sales Specialist who manages the showroom there.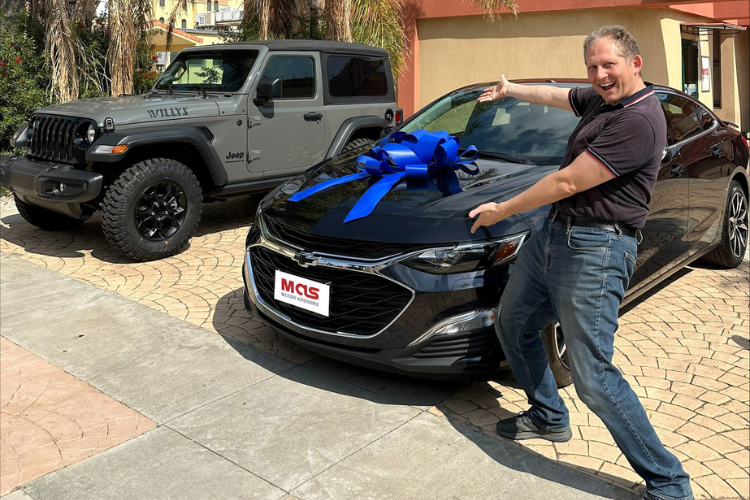 William was excited to pick up his new 2023 Chevrolet Malibu RS from MAS Sigonella
In fact, she has received so many accolades, she needed her own "best of" article to showcase some of them.
Congratulations to Aoife and the team that supports her for focusing on the core principles of MAS including honest and reliable sales, the highest level of customer service and biggest bang-for-your-buck value.
From the beginning when she was named Rookie of the Year, Ms. Guinan has instilled trust and confidence in the community she serves.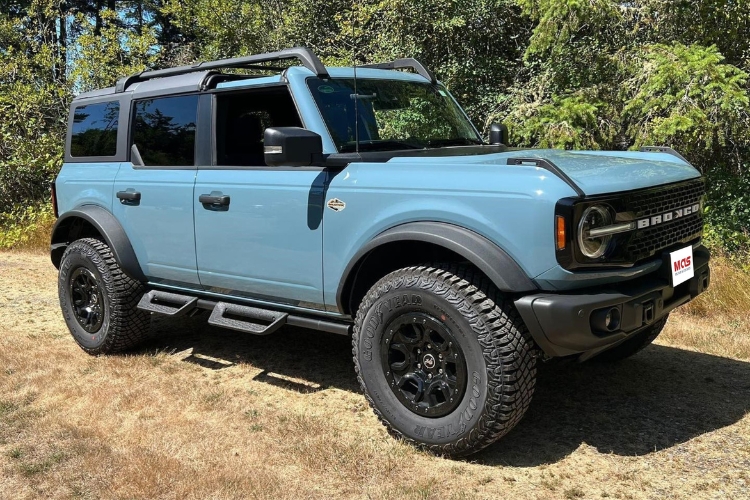 Custom built 2023 Ford Bronco Wildtrak
Last year, MAS customer Jennifer, custom built this stunning 2023 Bronco right in the MAS Sigonella office while on deployment.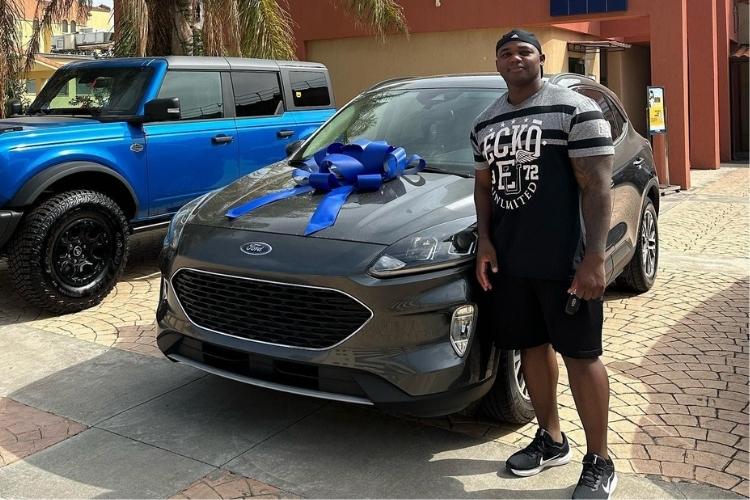 MAS customer William takes delivery of his Certified Pre-Owned Ford Escape SEL
William purchased this 2020 pre-owned Ford Escape SEL right before he moved to his next duty station. He snatched up this fuel-efficient car the moment it arrived in Italy.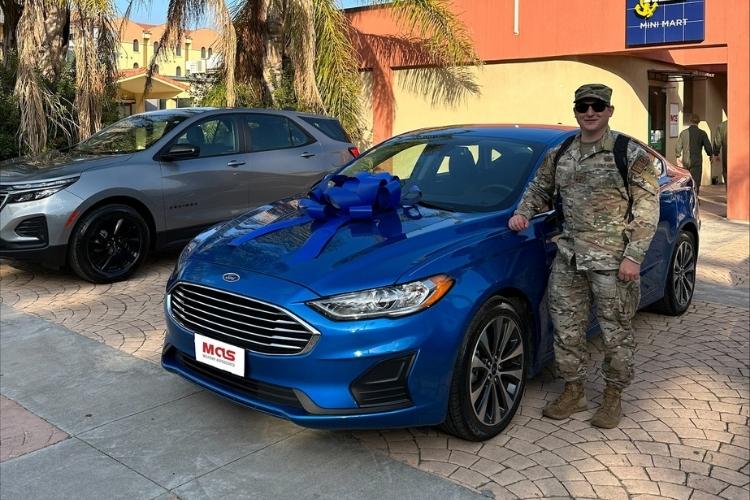 MAS customer Randy, and his pre-owned 2020 Ford Fusion
Why Buy from Military AutoSource
Military AutoSource is the only Exchange authorized car buying program for U.S. Military, DOD and Diplomats and has been serving the military community for over 60 years.
MAS serves those who serve our country, and it is truly an honor to do so. Aoife Guinan exemplifies the MAS core values and certainly deserves a special shoutout for having so many customers giving her the highest marks for customer care.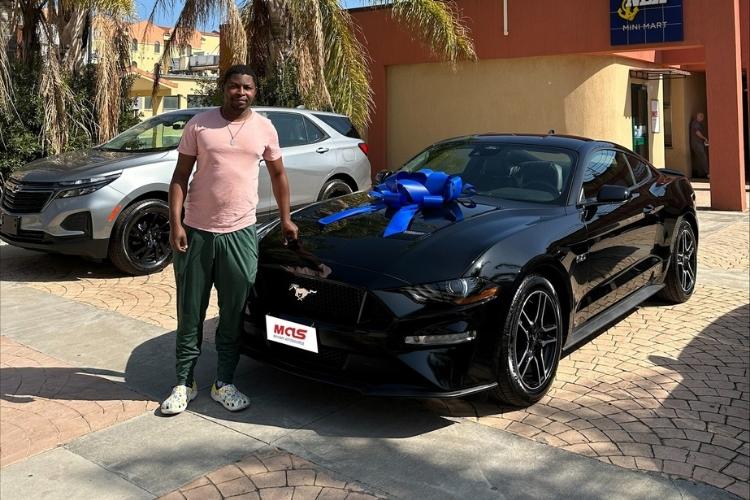 MAS customer William, picking up his new 2023 Mustang GT 5.0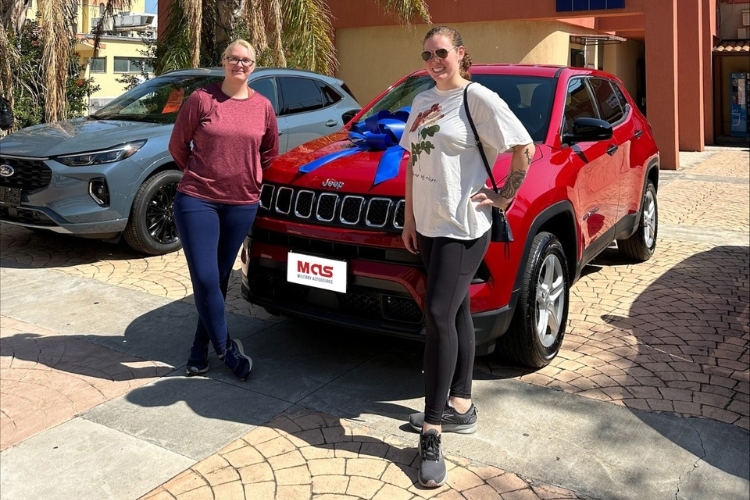 MAS customer Dominique, and her 2023 Jeep Compass Sport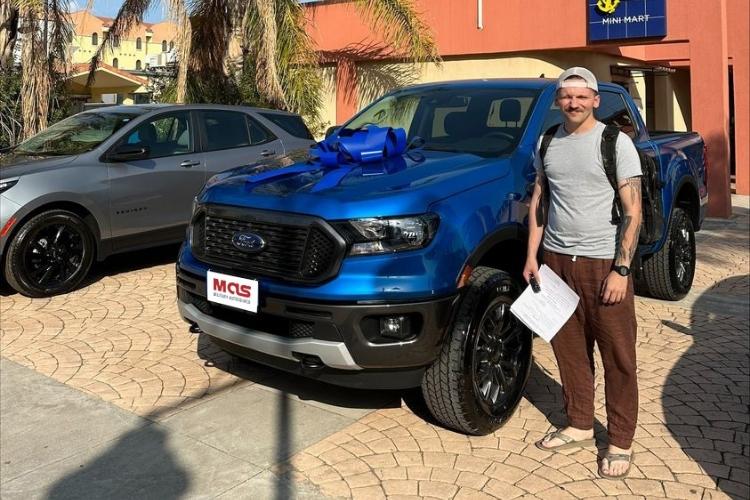 MAS customer Jaeden, picking up his new 2023 Ford Ranger XLT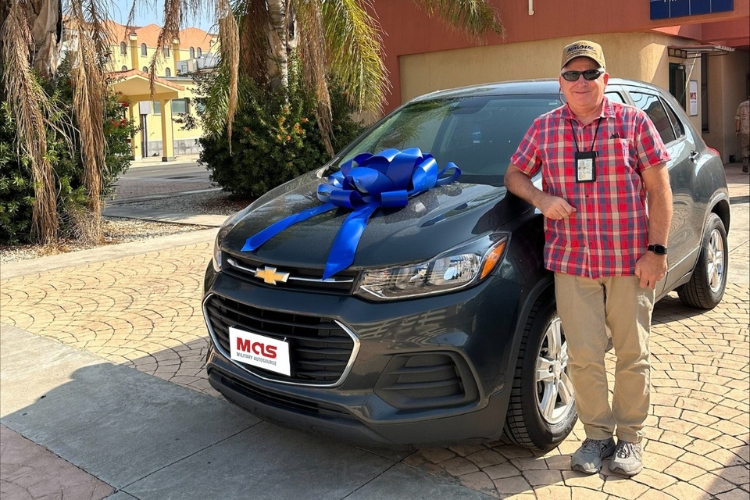 MAS customer Dana, and his pre-owned 2019 Chevrolet Trax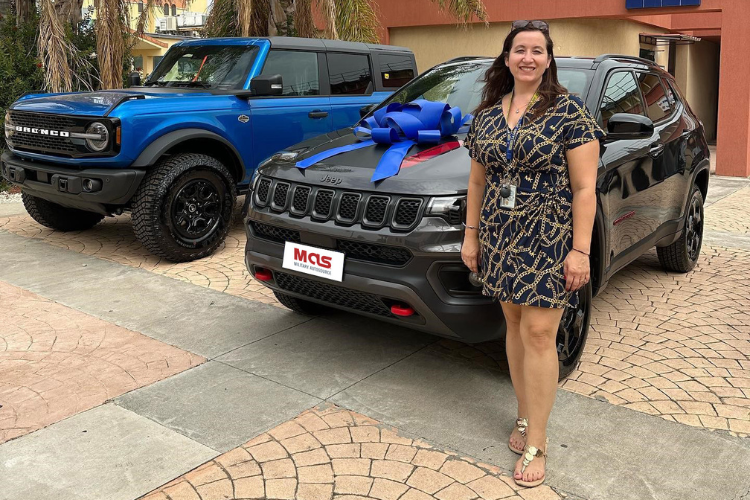 MAS customer Stormy, taking delivery of her new 2023 Jeep Compass Trailhawk from MAS Sigonella
About Military AutoSource
Military AutoSource provides a factory-direct car buying program tailored to the unique circumstances and needs of military and diplomatic life. As the only DOD and Exchange authorized new and used car-buying program, MAS is the exclusive military distributor and retailer for Chrysler, Dodge, Ford, Harley-Davidson, Jeep, Lincoln, Nissan, Ram, Subaru, Volkswagen and more.
Through our program U.S. Military stationed, deployed or on TDY as well as DOD contractors, civilians and the diplomatic community serving overseas can purchase a car for delivery in the US or to more than 50 overseas duty locations. Learn more about your overseas U.S. military car buying benefits.