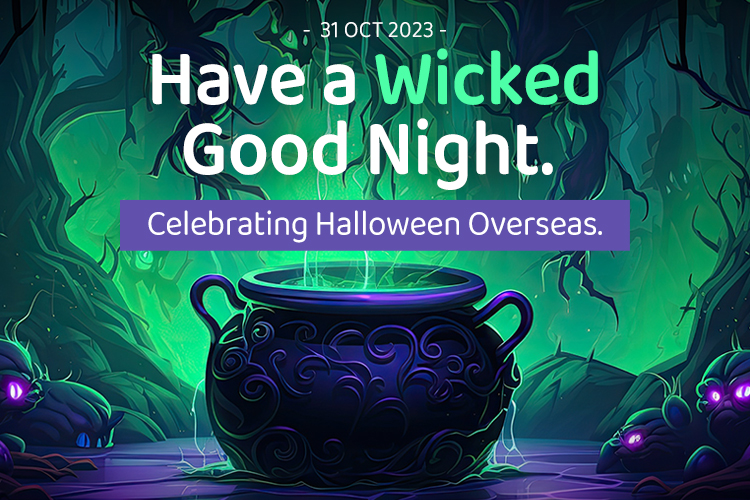 Halloween Traditions
Come October, many Americans are gearing up for a month of costumes and fun. On Halloween, families and children participate in the time-honored tradition of trick or treating. This tradition dates back almost 2,000 years ago and has since spread to countries far beyond the United States.
Party in the USA
It goes without saying, Americans celebrate Halloween big time—and not just trick or treating. From dressing up in costumes to handing out candy and carving jack-o-lanterns. Although, trick-or-treating became common in both Europe and America decades ago. However, most didn't begin saying "trick or treat" until the 1950s.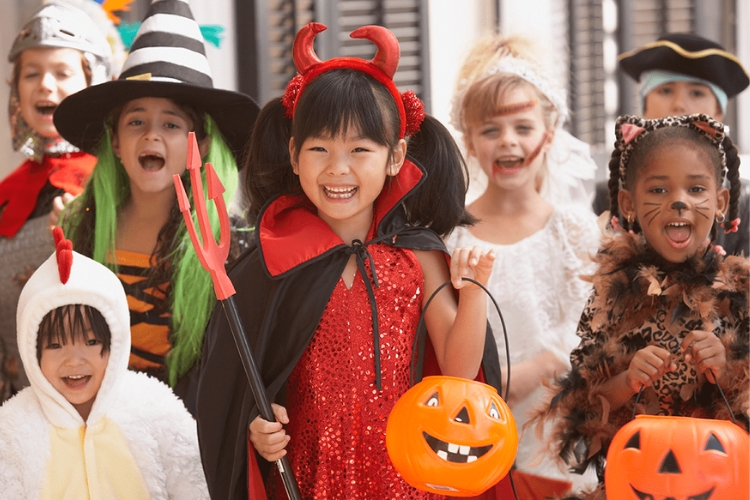 Photo Credit: the-base.co.nz/
No Tricks, Just Treats
There's no denying most children enjoy going from house to house getting candy and ringing doorbells. But what about those who want to celebrate Halloween while stationed overseas?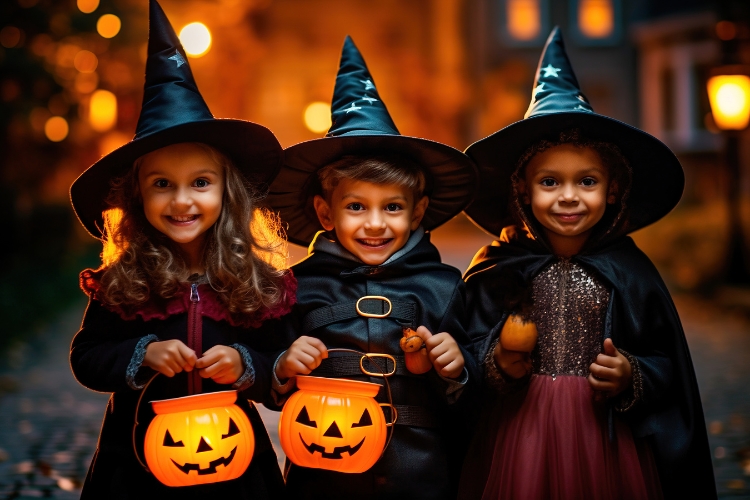 Halloween Overseas
Many Americans are stationed across military bases outside the contiguous United States (OCONUS). This include areas all over Europe – Germany, the UK, Italy, Greece, Belgium, as well as the Middle East, Guam, Japan, South Korea, and Puerto Rico. Even though they may not participate in all the usual American Halloween traditions, they still know how to celebrate.
Many military members serving overseas still participate in festivals, pumpkin carving, dressing up, and passing out candy. Some even visit or create haunted houses and decorate their homes. They just do it differently than they might in America.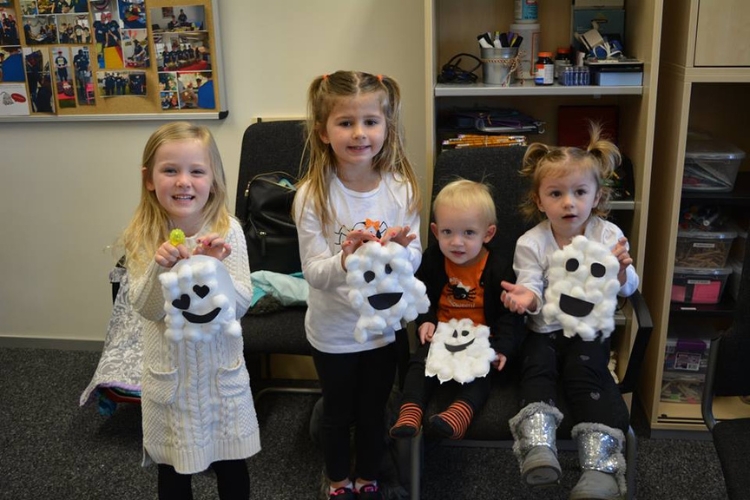 Photo Credit: USO Stuttgart, Germany
Pumpkins, Costumes, and… Trunks?
Despite being displaced due to military orders, if there are families, spouses, and children, there is usually still a Halloween celebration. Community members participate in fall fests and spooktacular events hosted by bases and USOs. They still dress up in elaborate costumes, watch scary movies, and enjoy festive crafts. Some even take part in trunk-or-treating.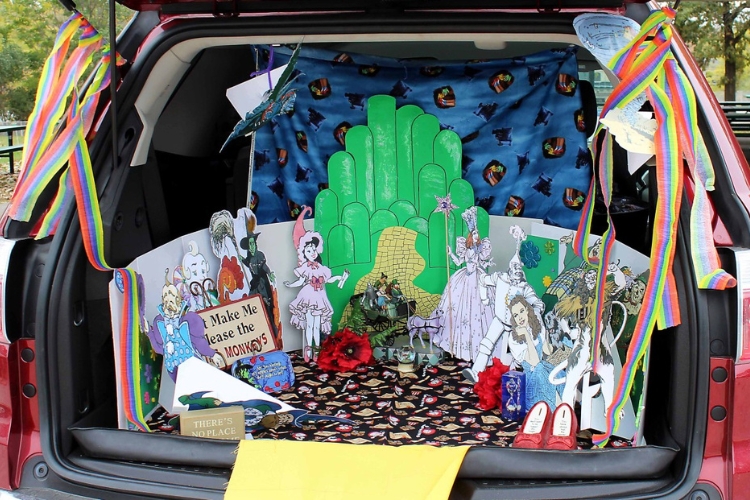 Photo Credit: U.S. Army
OCONUS Trunk or Treating
A trunk or treat is an American tradition that takes place around Halloween. Families and children decorate a car or trunk centered around a theme. Then, children "trunk-or-treat" around a parking lot. They move from car to car and get candy from its occupants.
So, trick-or-treating but with cars instead of houses!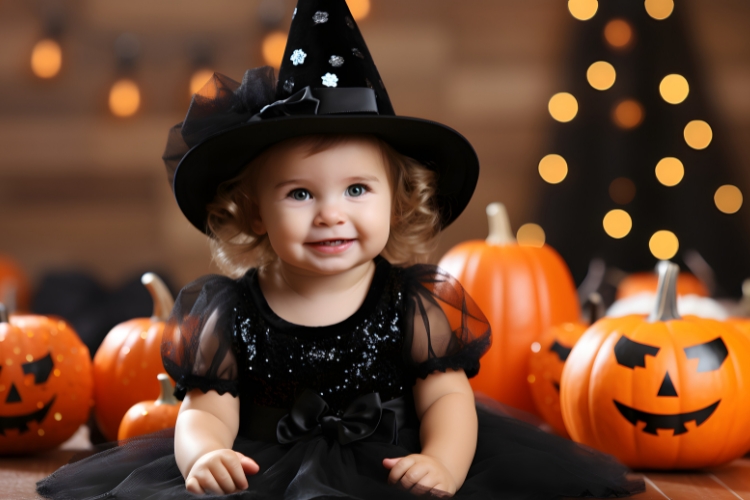 Homesick for Halloween
The thing about this tradition is that it is a very "portable" idea. It can happen anywhere, even internationally. It can also bring military children a sense of familiarity. Especially if they are older.
Older children likely remember celebrating Halloween trick-or-treating and may miss it while stationed OCONUS. But they can still participate in Halloween activities. Even in countries where trick-or-treating may not be as popular.
After all, it's not about where you have fun. Kids living anywhere can agree that trick-or-treating is really just about getting candy!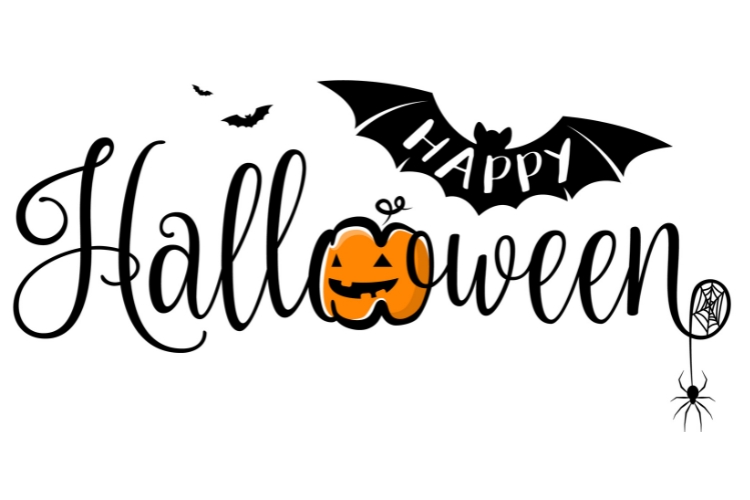 Happy Halloween from the Military AutoSource family to yours!
About Military 

AutoSource
Created by and for the military, Military AutoSource provides a factory-direct program tailored to the unique circumstances and needs of military life. As the only DOD and Exchange authorized car buying program, MAS is the exclusive military distributor and retailer for Audi, Jeep, Chrysler, Dodge, Ford, Harley-Davidson, Lincoln, Nissan, Ram, Subaru, Volkswagen and more.
Through our program, U.S. Military personnel stationed, deployed, or on TDY OCONUS as well as DoD contractors, DoD civilians, and the Diplomatic community can purchase a new or pre-owned US spec vehicle for delivery in the United States or to more than 50 overseas duty locations. Claim your overseas US military car buying benefits.