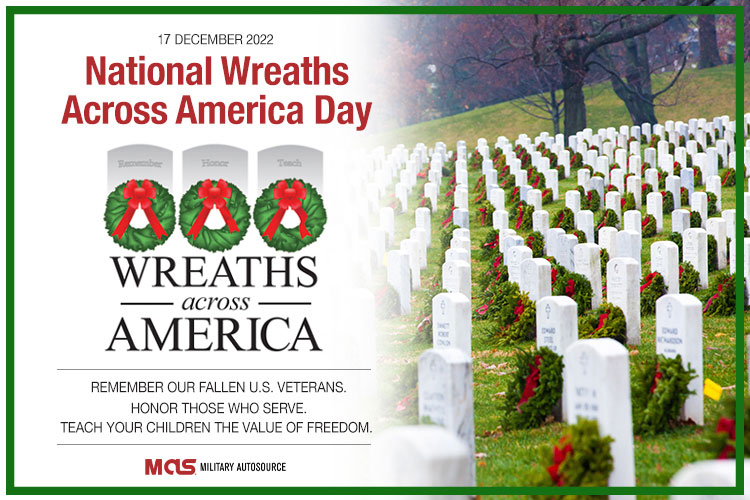 Military AutoSource is recognizing the Wreaths Across America Organization once again this holiday season.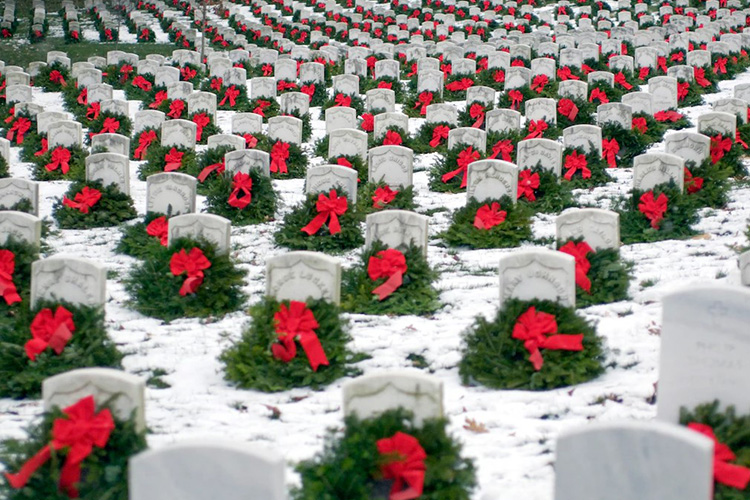 Photo Credit: Department of Defense.gov
An Honor to Participate
It is an absolute honor to sponsor wreaths for our United States Veterans at Calverton National Cemetery located on Eastern Long Island, in New York, approximately 45 minutes from our corporate headquarters, in Woodbury.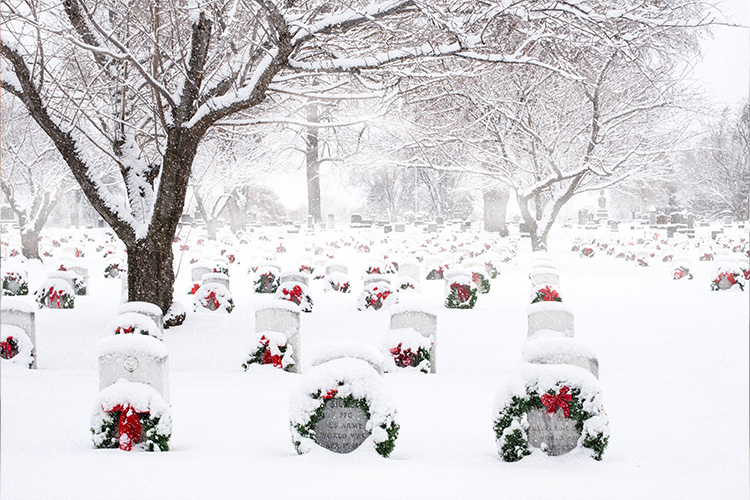 The Ripple Effect of Kindness
What began as one man's simple gesture, has now grown into a national movement. Wreaths Across America Day, recognized this year on 17 December has volunteers laying wreaths at approximately 3,400 locations across the country, at sea and abroad. It's one of the ways to ensure the legacy of duty, service and sacrifice of our veterans is never forgotten.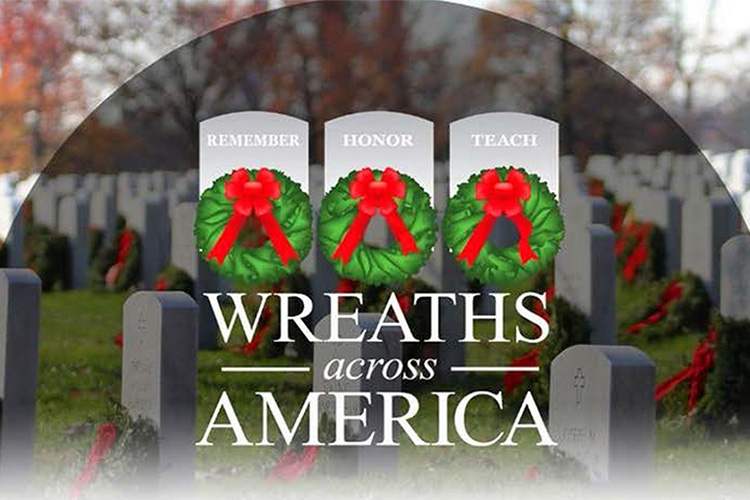 Photo Credit: Fishers Men for Veterans 
Their Mission
In addition to Wreaths Across America, the organization's mission to "Remember, Honor and Teach," is carried out throughout the year with their Remembrance Tree program as well as supporting the Wreaths Across America Museum in Maine.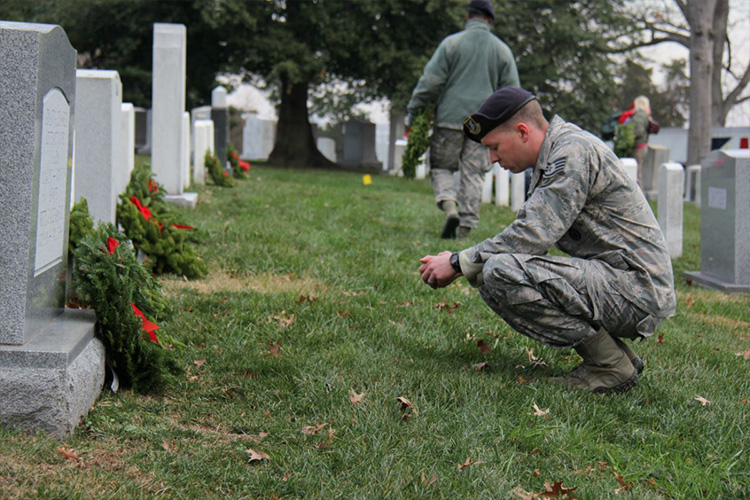 Since 1960, Military AutoSource has served the overseas U.S. armed forces as the exclusive military distributor and retailer for leading automotive and motorsport manufacturers. Our long history of serving the U.S. military creates a strong understanding of the unique needs and demands of military life. This makes the relationship between MAS and the military personnel we serve—life-long partners.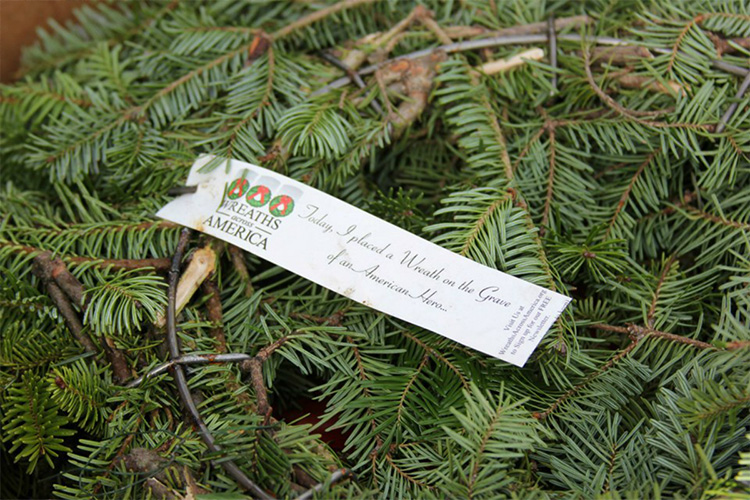 It is our privilege to participate in Wreaths Across America as part of our company's mission is to honor our fallen heroes and teach others about the service and sacrifice of our veterans and their families.
About Military

AutoSource
Created by and for the military, Military AutoSource provides a factory-direct program tailored to the unique circumstances and needs of military life. As the only Exchange authorized overseas car buying program, MAS is the exclusive military distributor and retailer for Audi, Chrysler, Dodge, Ford, Harley-Davidson, Honda, Jeep, Lincoln, Nissan, Ram, Toyota, and Volkswagen vehicles.
Through our program, U.S. military stationed, deployed, or on TDY, DOD contractors, and the Diplomatic community overseas can purchase a new or pre-owned US spec vehicle for delivery in the United States or to more than 50 overseas duty locations. Learn more about your overseas US military car buying benefits.