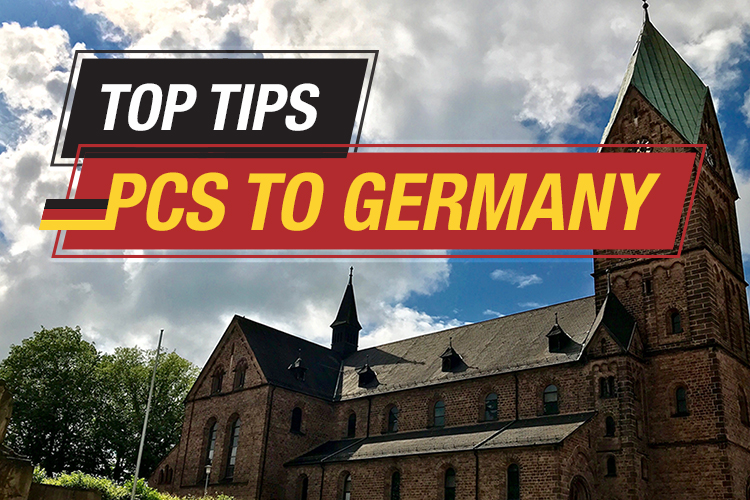 It's at the top of many service members' PCS list, but still, many are ill-prepared when the day comes. Because of this and limited or often outdated information, the start to a great experience at one of the hottest tour spots can be rocky and stressful.
Yes, PCSing to Germany may have been on your wish list. But when the time comes, you might be thinking, "Be careful what you wish for." We can help. With some insight and foresight, PCSing to Germany can be a true adventure and the best time of your life.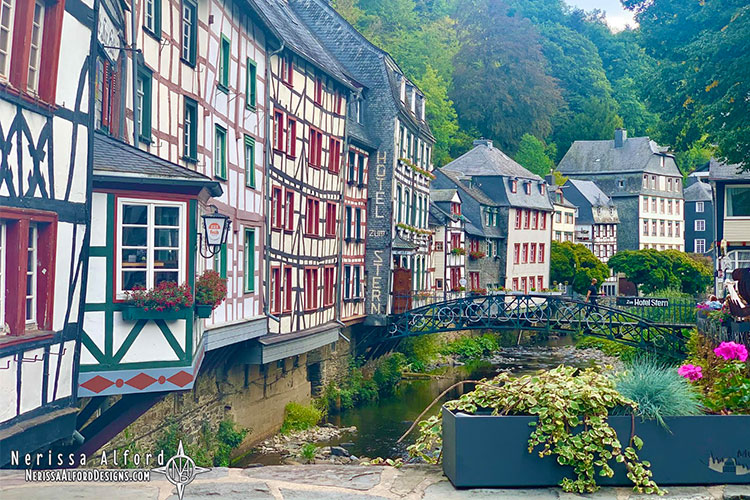 Photo Credit: WanderinGermany
There's so much rumor and innuendo that many service members are confused about what to expect from the PCS. That confusion magnifies when you're scrambling to get overseas and work through a PCS's typical logistics.
For over 60 years, MAS has proudly served the overseas military community. After speaking with members of the military recently about their first PCS to Germany, we've learned a lot.
Here are our Top 10 Tips for when you PCS to Germany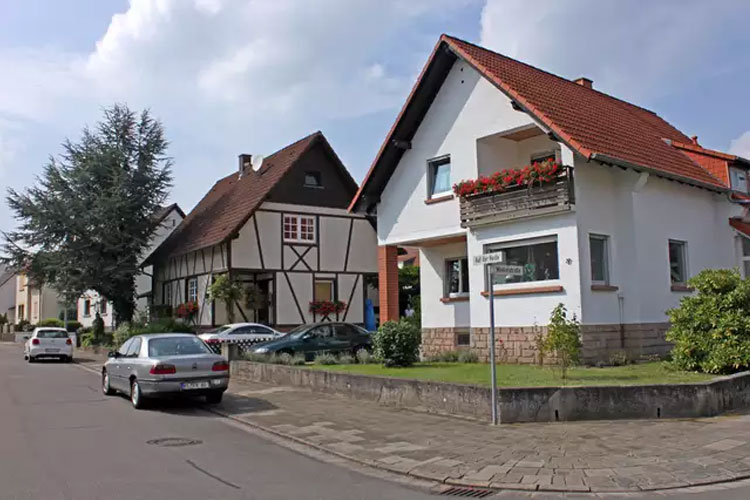 Photo Credit: Business Insider
PCS Tip #1: Decide whether to live on- or off-post in Germany
In most cases, single junior enlisted service members will be housed in barracks. For families, single senior NCOs, and officers, one of the first decisions you make will impact the rest of your tour – whether you live on- or off-post.
You'll need to call ahead to your base housing to find out the details before getting there, but most bases in Germany have on-post housing available. These homes will have all the niceties you expect from a house: "standard" (US) electric sockets, regular toilets, etc. If you're wary of German supermarkets, you'll also have better access to the PX and commissary for groceries.
Living off-post has many perks. You're more immersed in the culture and experience German neighbors, shopping for everyday items, and the nuances of German homes. In short, living off-post gets you outside of your bubble a bit more. But, if you do live off-post, you'll need to be ready to get socket converters, transformers, or new 230V appliances.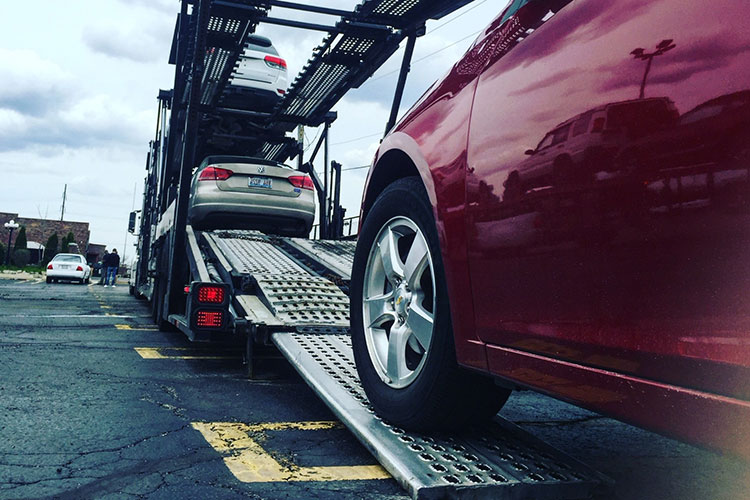 Photo Credit: Military OneSource
PCS Tip #2: Decisions. Decisions. Should you ship your vehicle when you're PCSing to Germany?
You'll typically be authorized to ship one of your vehicles from home. You can also pay out of pocket for more. Ensure you have all your paperwork when coming over, as the German equivalent to the DMV is very rigorous when registering cars. 
Also, remember that German streets and parking are much tighter than American equivalents – many service members with large trucks and SUVs struggle in small villages and downtown parking garages.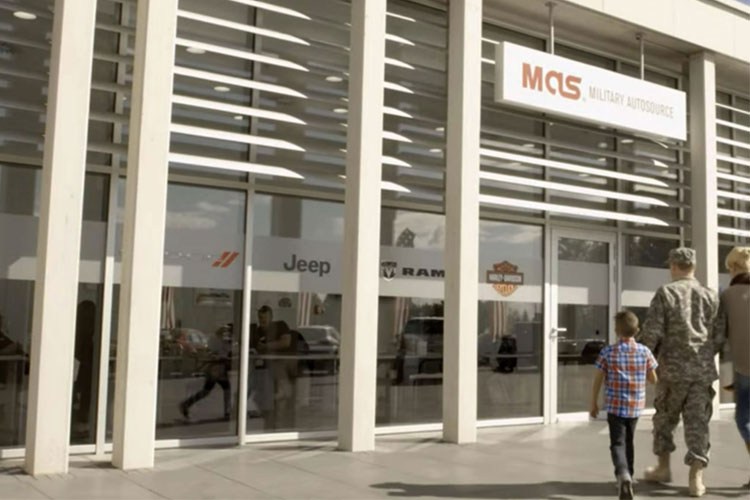 PCS Tip # 3: Tooting our own horn. Take advantage of Military AutoSource
Speaking of vehicles, there's another significant advantage of moving overseas to Germany. You can avoid the hassle of shipping your vehicle and just buy one when you arrive in Germany. As the only DOD and Exchange authorized car buying program, Military AutoSource offers a convenient way to buy US spec cars, trucks, SUVs and motorcycles at regulated military pricing always below MSRP. Product specialists are located on most bases and will work with you to find your preferred vehicle.
And, when it's time to go home, they'll help gather the EPA and customs paperwork to bring the car home. When you register it in the US for the first time, depending on your location, you may have to pay taxes on the purchase.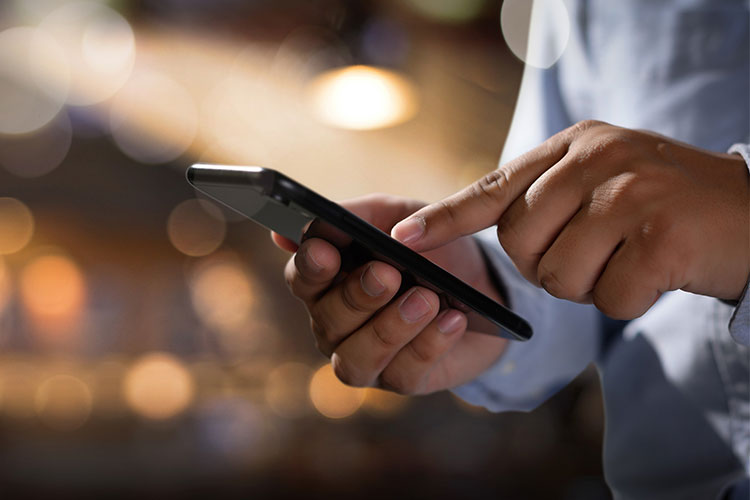 PCS Tip # 4: Check your phone and then check it again
Most posts and bases have a mobile phone store on-site; if not, navigating to one on the economy (slang for off-post) is easy. If you're partial to keeping your current phone, you'll need to check whether it'll work on German networks.
Before you leave home, check whether it is a GSM phone with a SIM slot – virtual SIMs and CDMA-enabled telephones won't work. These can always be used on Wi-Fi, but not for calling, texting, or cell data. Some elect to buy prepaid cards for a burner phone in Germany but buying a new phone that is unlocked to bring home later is also an option in German cell stores.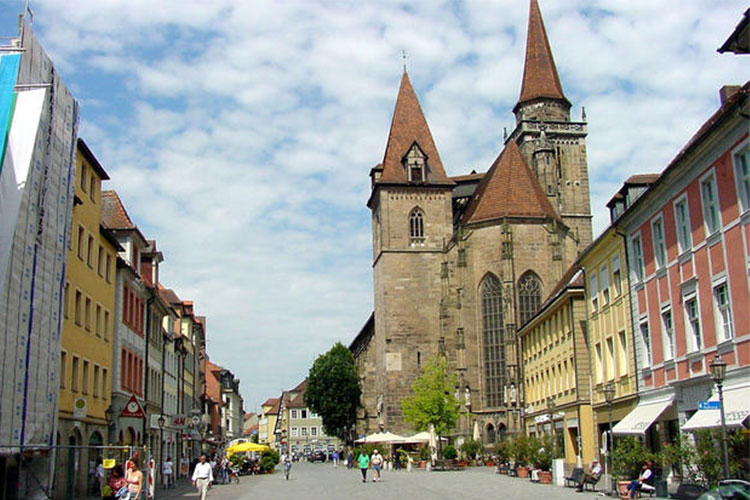 Photo Credit: Military.com
PCS Tip #5: Get your accounts straight
It isn't straightforward to explain, but, in short, US banks transfer money through a different method than European banks. If you live off-post, you'll likely need to pay rent and bills directly from a bank account, so you'll need to find a local bank to set up a new account. Banks are often on, or close to, post and very familiar with service member needs.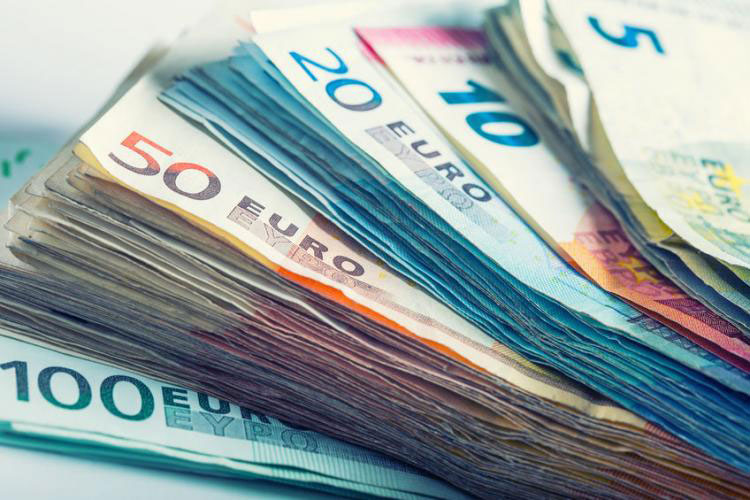 Photo Credit: Stripes Europe
PCS Tip #6: Money matters in Germany
You might have thought it strange that we said you pay bills directly from a bank account – this is very common in Germany. Whereas in America, we use credit or debit cards most often, rent and utilities are paid directly from bank accounts in most cases. And many stores don't accept cards (partially because of high tax rates), so you'll need to get used to carrying cash again.
And remember that the Euro currency is coin-heavy, so make sure you get a sturdy coin purse. Yes, even men carry coin purses when they PCS to Germany!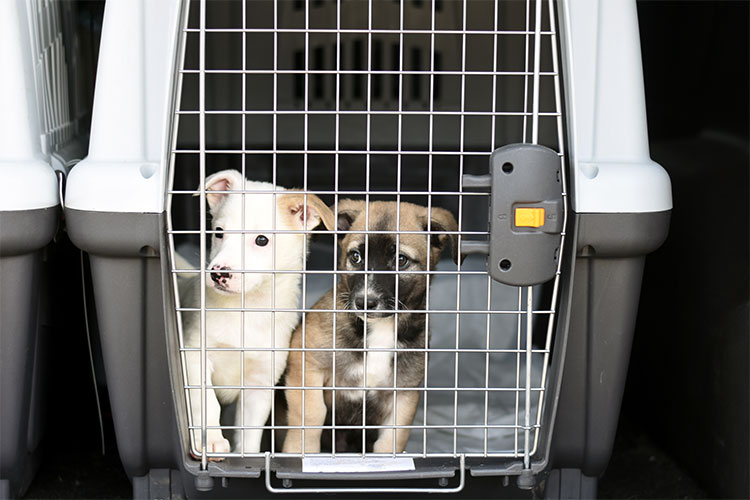 PCS Tip #7: Plan your pets' PCS too
PCS orders can arrive abruptly and can cause concern about moving your furry friends overseas. Regardless of where you're going, be sure to microchip, photograph and get an ID tag for your pet before you go.
When you PCS to Germany, most pets will need an International Standards Organization compatible microchip, proof of rabies vaccination, plus a health certificate that's endorsed by your state's Department of Agriculture. Your vet can help by sending for the endorsement. You'll want to make sure you have a complete list of requirements to prevent unexpected surprises.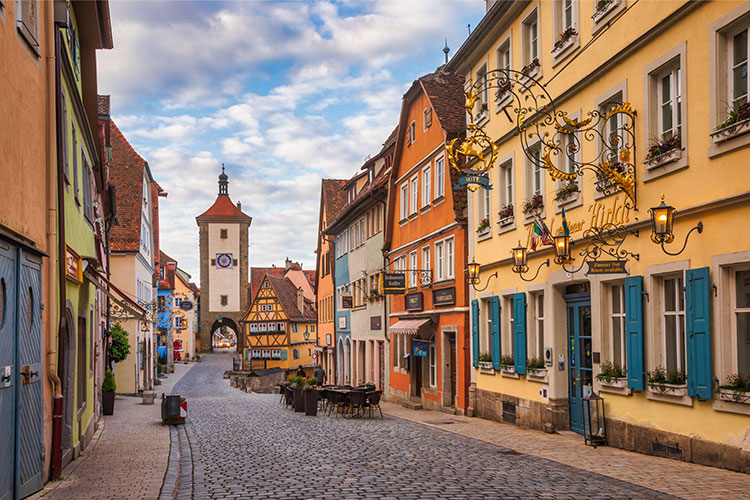 PCS Tip #8: Call ahead for initial housing in Germany
When you call the housing office before your move to check on housing situations, ask about temporary lodging when you first arrive. Often, hotels on post are tiny and fill up fast during busy PCS seasons.
Reservations can be difficult to get last minute, so calling the hotel to get locked in early can mean the difference between a smooth transition overseas and a rough time in-processing without a license or vehicle, far away from post in a different hotel.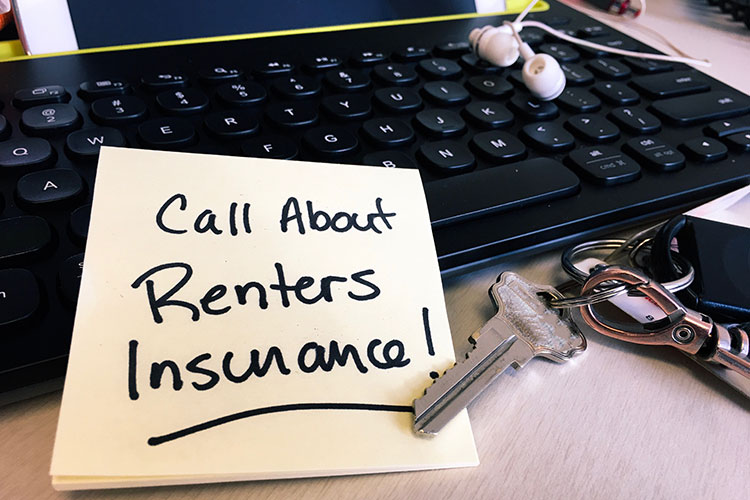 PCS Tip #9: Get renter's insurance. No, really!
Since you won't be owning a home overseas, many fail to consider insurance. But renter's insurance will cover theft and most damage in housing on- and off-post, as well as the barracks. Renter's insurance is often very cheap, especially when bundled with car insurance. The premium is a small price to pay for peace of mind – especially if you need items replaced one day.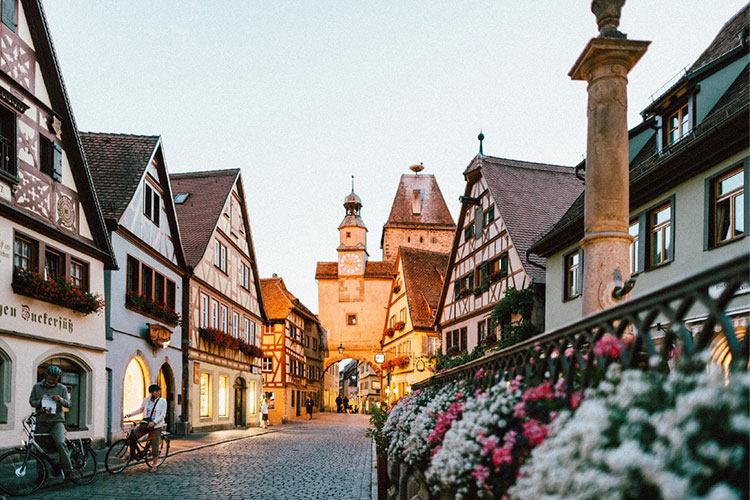 PCS Tip # 10: Check customs and mail rules, and plan your Permanent Change of Station ahead
Some on-post post offices have very different customs laws than stateside. For example, one of the military members we spoke with said in Germany, any sports or health supplements were considered contraband and confiscated by the customs office. This meant they were stuck buying overpriced supplements elsewhere rather than Amazon.
Research the mail rules for your future home, and if there is something you can't ship when you're there, like supplements, try to stock up ahead of time and bring in your household goods.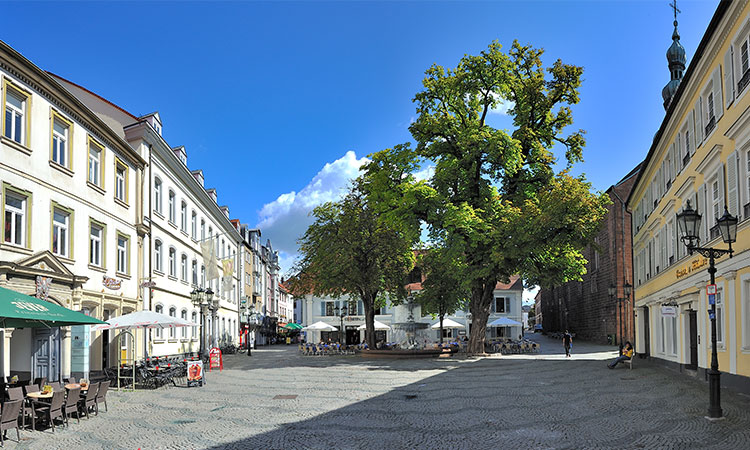 Conclusion
There's no doubt about it; PCSing to Germany and living there is a very different and rewarding experience than most stateside duty stations. Make sure you start your adventure on the right foot – getting off a plane and walking into the unknown is scary, but you can be prepared beforehand by following these tips!
About Military AutoSource
Created by and for the military, Military AutoSource provides a factory-direct program tailored to the unique circumstances and needs of military life.  
As the only Exchange and DOD authorized car buying program, MAS is the exclusive military distributor and retailer for Audi, Chevrolet, Chrysler, Dodge, Ford, Harley-Davidson, Honda, Jeep, Lexus, Lincoln, Nissan, Ram, Toyota, and Volkswagen vehicles.   
For over 60 years we've served active U.S. military, DOD government contractors, and the diplomatic community stationed, deployed, or on TDY overseas. Through our program, customers can purchase a new or pre-owned vehicle for delivery in the US or to more than 50 overseas duty locations. Learn more about your overseas U.S. military car buying benefits.