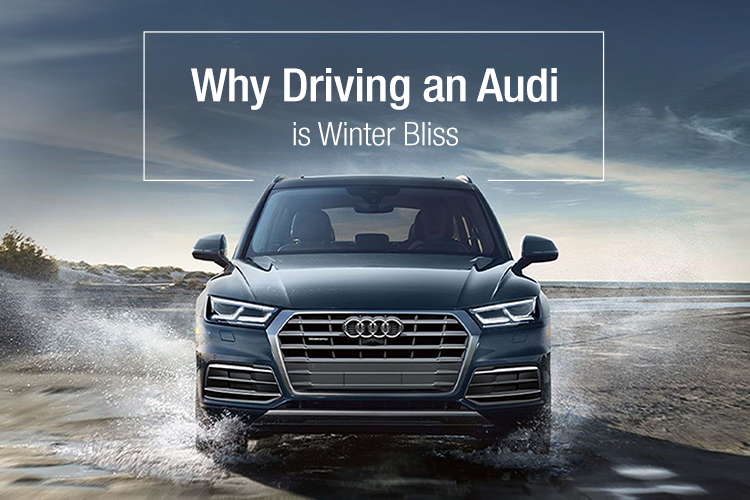 We're right in the middle of the winter season which brings a variety of adverse weather conditions. Let us show you how the award-winning safety and traction of Audi quattro® all-wheel drive will help you conquer the road.  
Audi quattro is tailor-made for winter driving and plays an essential role in the Audi driving experience. When the weather shows you its worst side, the legendary Audi quattro all-wheel drive shows you its best. 
What is Audi quattro?
Since its inception over 35 years ago, quattro has revolutionized the automotive industry. It was the first permanent all-wheel drive system designed for passenger vehicles.

How does it work?
Audi quattro is designed to provide maximum traction and stability on the road, especially in adverse weather conditions. The quattro system uses a central differential to distribute torque between the front and rear wheels, providing optimal levels of power to each wheel as needed to give you superior handling and grip on the road.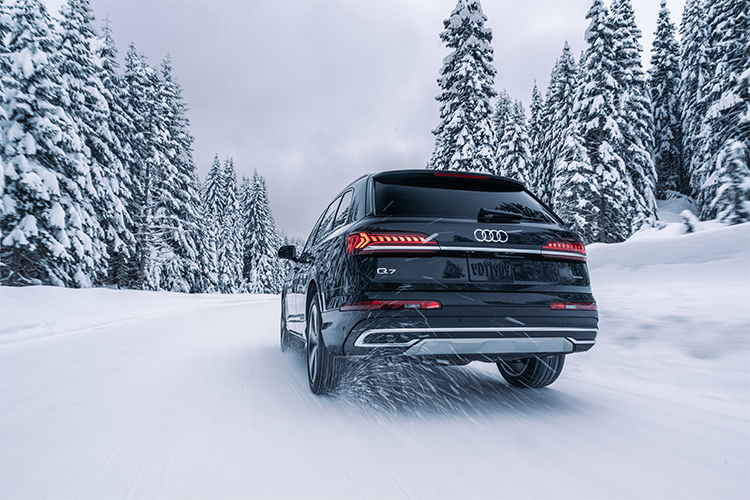 Audi quattro technology and performance
The technology behind the Audi quattro system is truly impressive. It uses sensors to monitor road conditions and adjust the torque distribution in real time. This means that the car can respond quickly to changing conditions, providing maximum traction and stability on the road.
In terms of overall performance, the Audi quattro delivers. The system provides a confident and stable drive, even in difficult conditions. The car feels secure and controlled, even on slippery roads, and the added traction of the quattro system can make a real difference when it comes to handling and braking.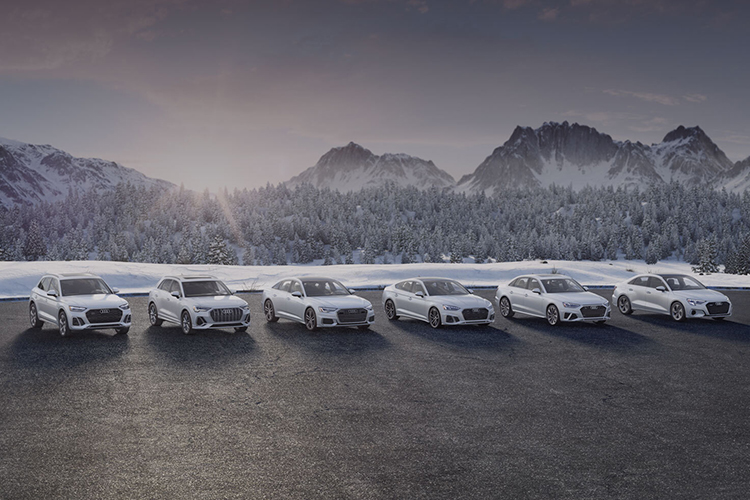 The Audi quattro lineup
Audi understands that there is not a one size fits all approach to all-wheel drive systems. In fact, Audi has tailored each quattro system to the specific vehicle to maximize its performance.
Audi quattro has you covered from luxury sedans to compact and full-size SUVs. There's something for everyone, whether you're looking for a car for your daily commute or a weekend adventure.  Standard on most Audi models including the entry-level A3 and A4 sedans, the Q3 SUV crossover, full-size Q5 and Q7 SUVs, convertibles like the A5 Cabriolet, and even the exotic RS and TT sports models. The Audi quattro all-wheel-drive system has you covered.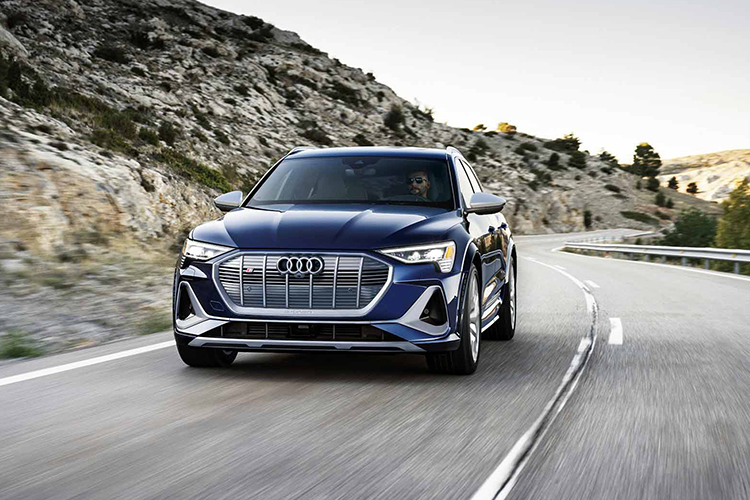 Electrifying quattro
With the growing popularity of electric vehicles, Audi is bringing quattro technology to their electric lineup by using an electric motor on each of the axles instead of a traditional gearbox.
The system automatically uses sensors throughout the vehicle that monitor wheel slip, throttle position, and torque to send the right amount of power to each axle. Thus, delivering a great driving experience in all types of weather conditions.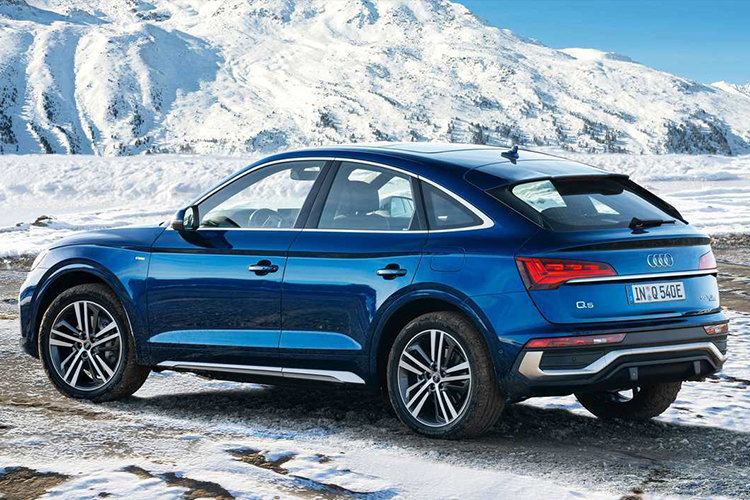 Audi quattro winter driving and safety
The Audi quattro system provides added stability and control, making the car safer in adverse weather conditions. However, this is just one of many components that make Audi vehicles safe and reliable.
Audi is on the cutting edge of safety in all weather conditions providing unmatched safety features on their vehicles. All Audi's are tested in different weather conditions to ensure that all systems are performing correctly.
Audi quattro Winter Driving Test Final Thoughts
As the gold standard of all-wheel drive systems, quattro vehicles are a great choice to make you feel confident and ready to handle any type of driving condition.
Its superior traction control, unique combinations of transmission, and gearing options have been developed and refined over the years, making it one of the most tested aspects of a vehicle of all time. US military members can rely on Audi and the quattro system plays a huge role in their satisfaction.
About Military AutoSource
Military AutoSource provides a factory-direct car buying program tailored to the unique circumstances and needs of military and diplomatic life. As the only DOD and Exchange authorized car buying program, MAS is the exclusive military distributor and retailer for Volkswagen, Audi, Toyota, Honda, and Lexus vehicles.
Through our program U.S. Military stationed, deployed or on TDY as well as DOD contractors, civilians and the diplomatic community serving overseas can purchase a car for delivery in the US or to more than 50 overseas duty locations. Learn more about your overseas U.S. military car buying benefits.