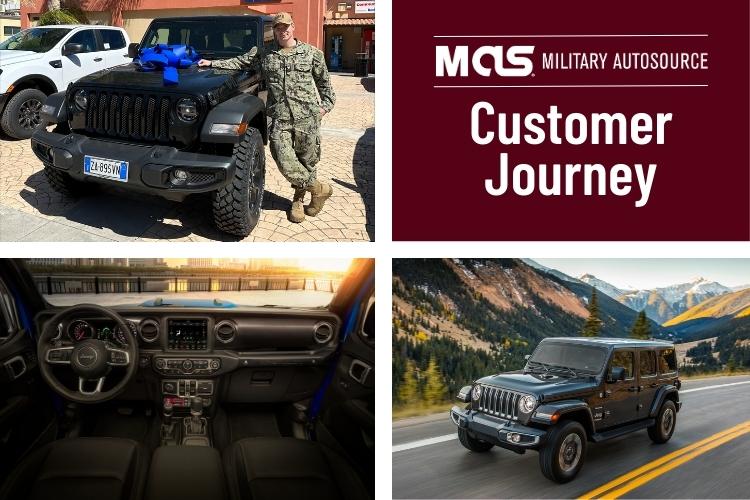 From start to finish, everything we do is with your unique needs in mind. For over 60 years, MAS has served the U.S. military community stationed, deployed, or on TDY overseas with a trustworthy and transparent car buying program.
Using your OCONUS military benefits, you can get the car you want, built to your exact specifications, directly from the factory.
So why do U.S. Military members choose Military AutoSource? Here's what one of our most recent service members had to say about their experience working with MAS.
Military AutoSource Car Buying Review from a U.S. Military Member in Italy
Petty Officer First Class, Charles Gordon, took advantage of his exclusive MAS car buying benefits while serving overseas at Sigonella NAS 2 in Italy. He had his heart set on the rugged and timeless 2022 Jeep Wrangler Unlimited Sport.
There is no mistaking the one-of-a-kind design of the Jeep Wrangler and MAS Sales Representative, Aoife Guinan helped him get the exact one he wanted.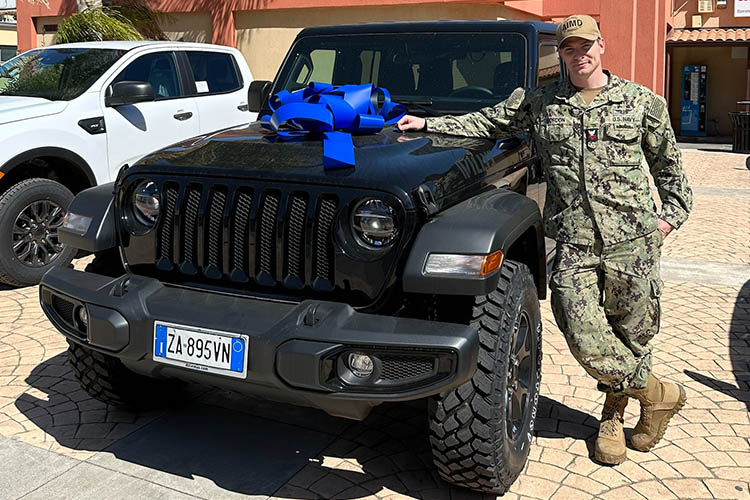 Petty Officer Gordon had this Wrangler review about his experience buying through Military AutoSource:
"Aoife was a WONDERFUL blessing to myself and my family. We weren't the easiest of customers I'm sure, as we were interested in a few vehicles, and she was so flexible and efficient with every question and concern we had. Once our vehicle was delivered, she was already in contact with the MVRO and within 4 days of delivery we were driving in our brand-new vehicle. On top of that, she had it beautifully detailed."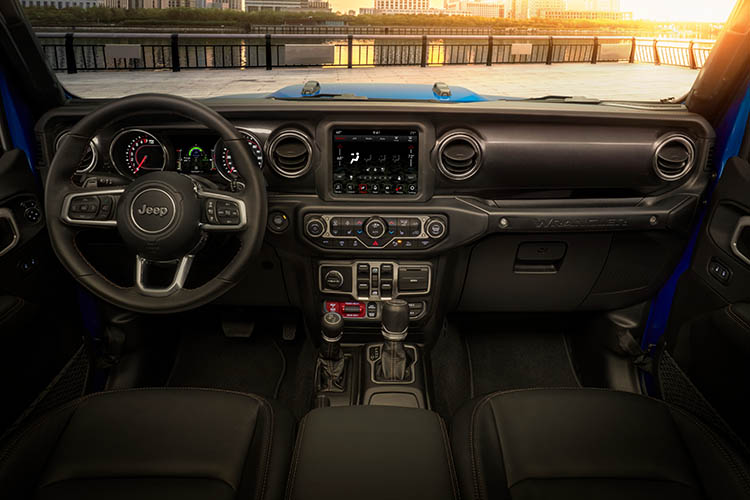 Thank you, Petty Officer Gordon, for sharing your experience with our team. Welcome to Jeep life and thank you for your service.
About Military AutoSource
Military AutoSource provides a factory-direct car buying program tailored to the unique circumstances and needs of military and diplomatic life. As the only DOD and Exchange authorized car buying program, MAS is the exclusive military distributor and retailer for Chrysler, Dodge, Ford, Harley-Davidson, Jeep, Lincoln, Nissan, Ram, Volkswagen and more.
Through our program U.S. Military stationed, deployed or on TDY as well as DOD contractors, civilians and the diplomatic community serving overseas can purchase a car for delivery in the US or to more than 50 overseas duty locations. Learn more about your overseas U.S. military car buying benefits.