The 2020 Harley-Davidson® Military Buyer's Guide is now available for download. This free comprehensive guide provides everything you need to know about the new Harley-Davidson motorcycles available at Military AutoSource (MAS). See what's new for 2020, learn about H-D® Deployed Recognition Program, your military benefits, compare various models, browse features, specs and explore color options to find the bike that's right for you.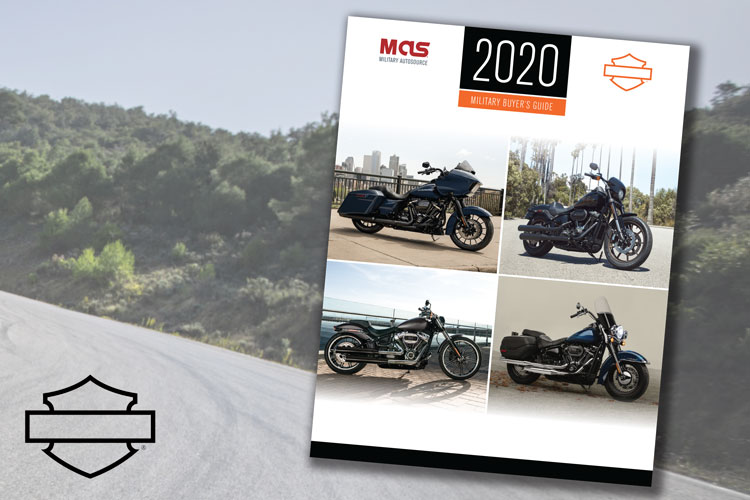 Download the 2020 Harley-Davidson® Military Buyer's Guide now.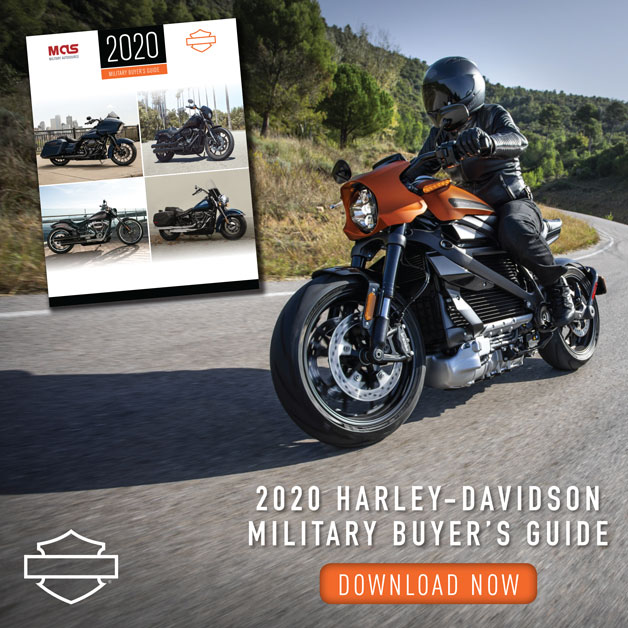 Our motorcycle buying program is tailored to fit your needs. Just like the bike you're looking for. Take advantage of your exclusive overseas U.S. Military benefits and be ready for riding season this year!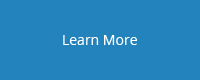 Related Posts:
Learn about Harley-Davidson's mew Reflex™ Defensive Rider Systems (RDRS) technology.
Video: The All-new Harley-Davidson LiveWire is here. Get plugged in.
Learn about the H-D® Deployed Recognition Program