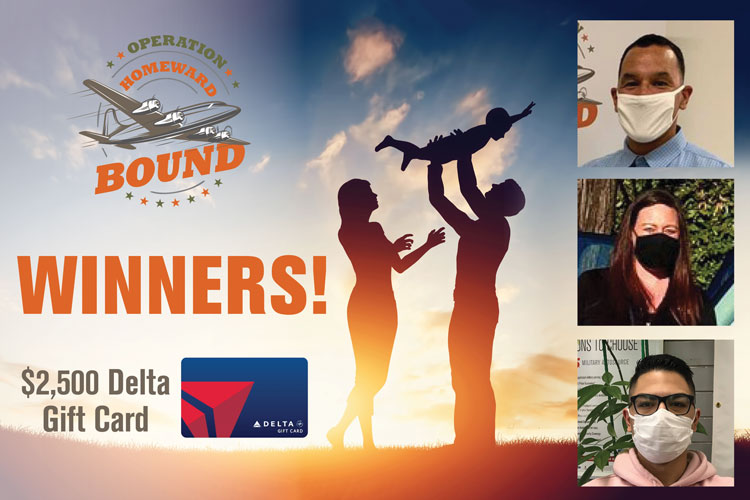 Last year we ran our annual Ford Operation Homeward Bound contest where overseas military members share their story on why they deserve to win round trip airfare on us. One winner is presented with the grand prize of a $2,500 Delta gift card so that they can fly home to see friends and family. For three years Military AutoSource has been running this contest in partnership with Ford to give back to the hard-working men and women serving overseas. 2020 was a challenging year for everyone and what better way to give back and recognize the overseas military community and to thank them for their service.
With almost 150 entries received we narrowed it down to three amazing finalists. The entire team at MAS were so touched by all the stories and after careful consideration, we decided to award all three winners with the grand prize of a $2,500 Delta Gift Card.
Meet our winners and check out their heartfelt and inspiring stories.
Winner #1 Carrie Munera | Aviano, Italy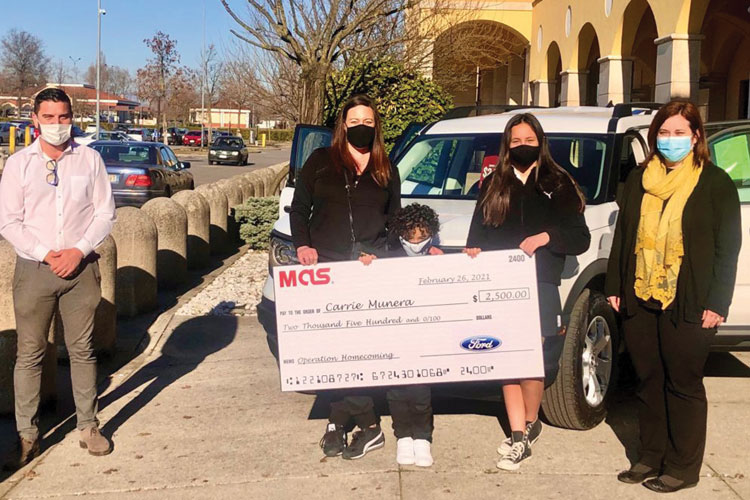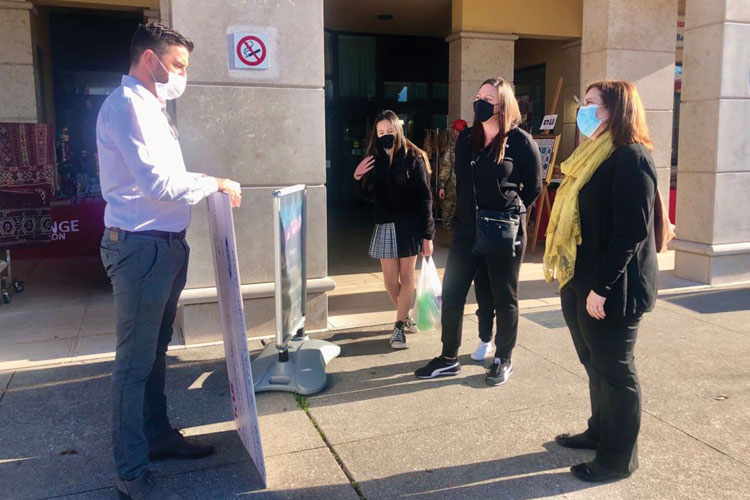 "My story is one I'm still trying to grasp. We arrived in Italy in 2018 and when we left the US we had hoped of having an opportunity of a lifetime to share with our children. Unfortunately soon after our fairy tale adventure came to a halt. In May last year my beloved Grandmother passed away unexpectedly. My heart was crushed into a million pieces knowing I missed her last months spending time with her. Three months later in August my dad passed away from a quick and aggressive form of lung cancer at 62. Before I could even stop spinning from the regret of leaving where we could at least quickly fly or drive home my Mom passed away three months later in November from Alzheimer's at a young 60 years old.
To say last year was the darkest time in my family's life would be an absolute understatement. It was hard to convince myself I was given an every three months curse. While we are thankful to be in a beautiful country it has been terribly painful dealing with the guilt and pain of missing out on my Grandmas, my Dads and my Moms last months. I think of all the last holidays and occasions I got to spend with them and it just wasn't suppose to be like this. Fast forward to Italy in February where we were forced into mandatory quarantine for six months. For my children, myself and my husband it was overwhelmingly hard with the extra isolation and missing home.
Now I live in fear and want nothing more than to spend more and more time with my sister, my niece and my Grandfather who we have left. It scares me to the core that this could happen again to my family and once again will miss out on precious time. And of course with current warnings and rules my family is not allowed into Italy and we unfortunately do not have the income to travel anytime soon. Side note my daughter recently made The United States Olympic Development Program here in Europe at the age of 11, and while an amazing opportunity and dream it also comes with amazing cost we are determined to come up with for her future.
I thank you sincerely in advance for consideration and for hearing my story. While the pain comes daily the resilience the military family life has taught me and my children has been an asset we are thankful for. While things are rarely easy, we focus on one day at a time and dealing with the cards we are handed the best we know how. Again, thank you for reading!"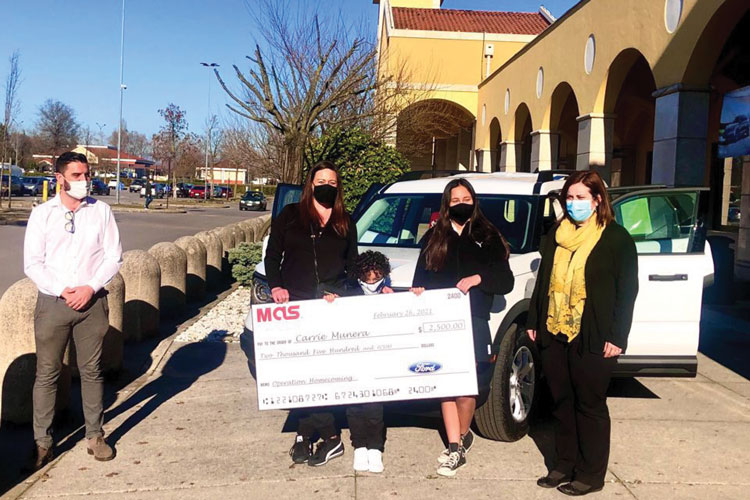 Winner #2 Hernando Martinez Jr. | MCAS Futenma, Japan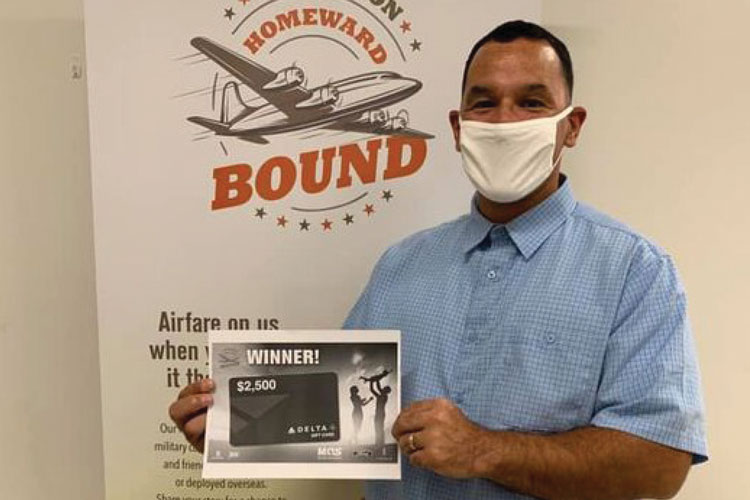 "Hi and thanks for this great opportunity. Well, my family and I are in Japan for the second time. I'm coming up on 16 years and have been away from home for a long time now. I have missed out on many highs and lows that my family has experienced back home. A trip home without the financial burden would mean the world to me. We are all struggling during these times of COVID but my parents especially.
My younger brother was murdered back in November of 2015 so my parents are still battling with depression from that and back in March 2020 my mother was let go from year job due to COVID cutbacks. Then in April 2020 my father's kidney failed. It's the kidney my mother gave him fifteen years ago. I would like to donate for him but getting home from Japan to do all the testing is proving to be a bit difficult during these times. So, for now pops has to deal with dialysis again three times a weak. My 10-year-old son, being a military child, doesn't know the joys of spending time with cousins back home and he is having a hard time not seeing friends at school or playing sports. The wife is also going a bit stir crazy dealing with not being able to go to work and trying to play teacher to help our son with distance learning. I'm almost 41 now, not the same young stud and my patience with things is getting short too. A trip home sounds truly delightful right about now. Some rest and recuperation for us all and some well needed time with family back home would be priceless. Thanks, and take care."
Winner #3 Shawn Wilson | Misawa, Japan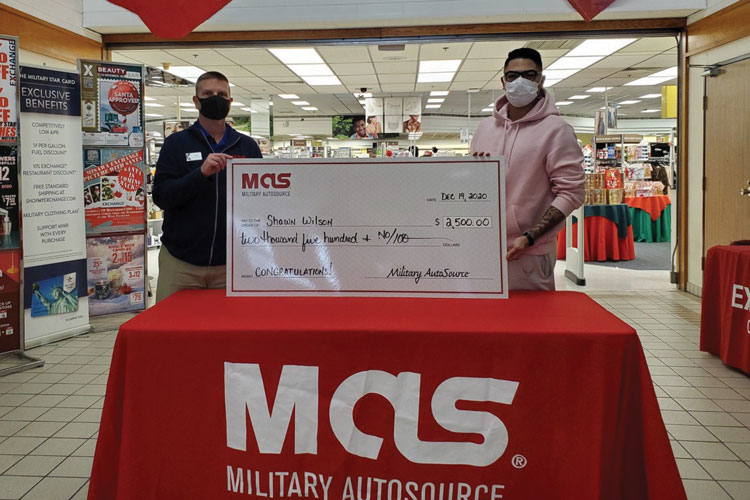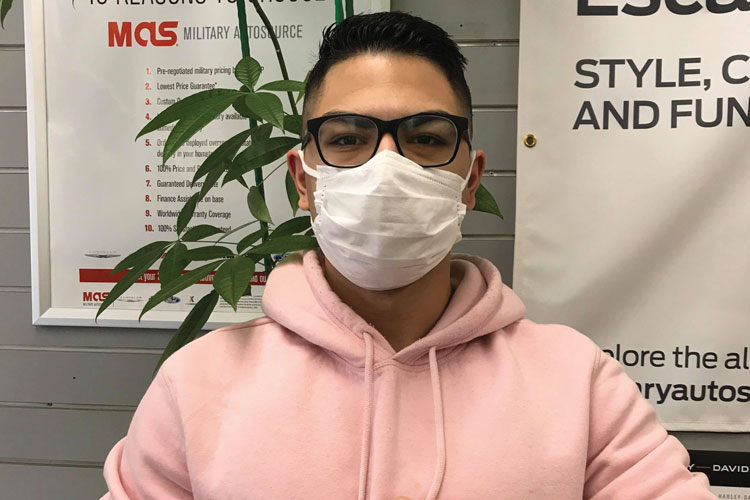 "Time is our great equalizer. Time is our greatest sacrifice. Priceless, elusive and scarce; time is only valued after we realize how little we have and how much we've wasted away. I've been in the Air Force a little over a year and already the reality that I will never get this time back weighs on me every day. I will never get these years back, never be able to go back and watch as my sister turns into a strong woman, and I'll never be able to go back and attend my father's bedside as cancer stole the rest of his time in this world. We all deserve to go home for the holidays. I need help going home because without it I would not see my family for two years, or visit my dad's grave for the first time, and because I am afraid the little girl I practically raised will be a young woman when I finally see her again and she won't remember me.
In the next two years, I had given up hope of seeing my family again. As a 23-year-old single Airman with 2 years of college and debt prior to joining the Air Force; my goal was to have all my debt paid off before leaving Misawa. The average cost of a flight to Maryland is close to $1,800 year-round. With near $30,000 of debt without assistance, I have no chance of being able to go home. My brother is 18, step sister is turning 17, and my little sister is turning 11. This is the last year my family will all be in the same house. As life progresses the world will make it harder for us all to come together. I want to be there for one of the last times my family sits around the Christmas tree together. In my short time here, I became 35 MXS Booster Club Vice President, raised over $7,000, organized three squadron events and facilitated five. I am not asking for convenience but out of desperation. This competition has given me hope of seeing my family again. Wars have started and ended, babies conceived and born, and lives changed in less than two years.
When is a boy finally a man? I became a man when my parents divorced and I had to become a father figure for a little girl. Her name is Laila Mulan Wilson. She is my true north. I'll never forget that as a baby she would scream my name, not my mother or my father. I watched her grow every day and it kills me to be on the other side of the world as she moves through the world without me. I know she is not my daughter but if this is even a sliver of the pain a father would feel being away from his daughter that pain must be unbearable. Being away from her is part of the sacrifice I made when I took my oath, I accept that. Even still, if I even have a chance of being able to surprise her as she opens the door then I have to try. My biggest fear is that she will grow up, forget me and I can't do anything to stop it.
Life taught me not everything amazing is good. My dad isn't my biological father. My dad married my mom when I was young and when they divorced my mom got remarried. As a result, I legally got a new stepdad. Which means in the eyes of the Air Force and the law my dad is no longer an immediate family member. My dad had stage four lung cancer for over a year. He was diagnosed shortly before I left for BMT. When I found out I wasn't upset, my dad was invincible. The week before flying to Misawa I was told he wouldn't last the night. The day before my flight out of Maryland I visited him but I wasn't upset, my dad was invincible. The next day he died. I never said goodbye. I never said I love you. I didn't think I had to; I thought my dad was invincible. I didn't know how to tell anyone when I got to Misawa, so I never did. Instead, I buried myself in my work and the Booster Club. I didn't get to go to his funeral but if I get a chance to go home, I can finally say goodbye before the grass grows over his coffin.
Without you, I would not see my family for two years, or visit my dad's grave for the first time, and the little girl I raised will be two years older and may not recognize me anymore. I feel selfish asking for money to go home when so many deserve the same chance. In a perfect world, we would never be away from those we love and who love us. In this world, we have to make hard choices. My hardest choice was leaving my sister. My easiest choice was joining the Air Force. If I am chosen, I won't forget the kindness that was done to me. I will repay Misawa, and the Air Force by giving back and devoting myself to others like me who need help but are afraid to ask."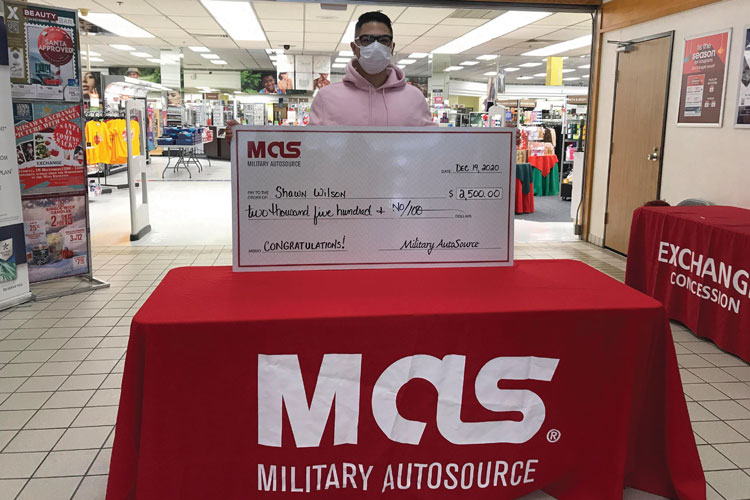 We would like to thank everyone who entered the contest and for sharing your story with us.
About Military AutoSource
Military AutoSource is the leader in automotive sales to the military market overseas. We've helped hundreds of thousands of service members buy their U.S. specification vehicle for overseas or stateside delivery. We're committed to providing you with a program that serves you and we've been proudly doing it for close to 60 years. Our unique factory-direct program delivers an up-front and hassle-free car buying experience.