At Military AutoSource, everything we do is for the service member to ensure we deliver the experience they deserve. For 60 years, we have helped hundreds of thousands of service members get a vehicle with their exclusive overseas US military benefits.
It's our priority to make sure every customer is completely happy. We love to feature stories, photos, and videos from our amazing customers as they share their experience getting a vehicle through MAS.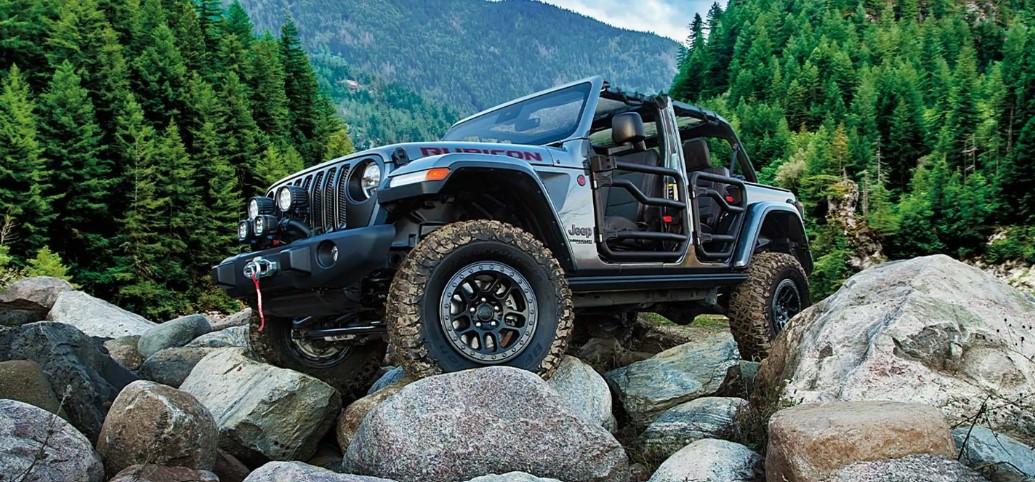 Why Do Overseas US Military Members Choose Military AutoSource?

Meet Staff Sergeant Johnathan Edmonds and his wife Sergeant Jasmina Edmonds, a dual military family currently stationed at RAF Lakenheath in the United Kingdom. The Edmonds visited the Military AutoSource Lakenheath Commissary location and had the opportunity to work with our local sales representative, Chris Law, who has been with MAS for 20 years.
As first-time buyers, the couple custom ordered Jasmina's dream vehicle direct from the factory, a 2021 Jeep Wrangler Rubicon. Johnathan worked with Chris to keep the updates on their Jeep a secret so he could surprise Jasmina.
The surprise was a huge success, and Johnathan took Jasmina by the Military AutoSource location on base at the Lakenheath Commissary where she was shocked that her Jeep was ready to be driven home!
Check out the video of Johnathan surprising Jasmina below.

Video Transcription
"3.2.1. Oh my god, I can't believe it. This is amazing. Thank you so much!"
About Military AutoSource
Built for and by the military, Military AutoSource provides a factory-direct program tailored to the unique circumstances and needs of military life. As the only Exchange authorized car buying program, MAS is the exclusive military distributor and retailer for leading automotive and motorsport manufacturers. Through our program service members stationed or deployed overseas can purchase a new or pre-owned vehicle for delivery in the US or to more than 50 overseas duty locations. Learn more about your overseas US military benefits.