While serving OCONUS military members can purchase a new US-spec vehicle through an exclusive program built by and for the military. For 60 years, Military AutoSource has helped hundreds of thousands of service members get the vehicle they want delivered where and when they need it. Tailored with your needs in mind, Military AutoSource offers a trustworthy and transparent car buying program with exclusive military benefits and safeguards you can't find anywhere else. 
Why Do Military OCONUS Choose MAS?
Meet Kevin C., a civilian contractor, currently serving overseas in Greece. Through MAS, Kevin was able to purchase his dream vehicle a 2021 Ford Bronco he named "Beast".  
When asked about his experience with MAS Kevin shared:
"Bob and Lefty were patient and understanding with what ended up being nearly a year and a half long process, but he stuck with me and helped me get the car I wanted, a 2021 Ford (Big) Bronco. Also, a shout out to Rainer in Germany for pushing the paperwork through as fast as the Germans would allow it. I was able to have an amazing trip to bring Beast home by driving across Europe with their support and understanding of the long and at times frustrating process from Ford – Thank you guys!!"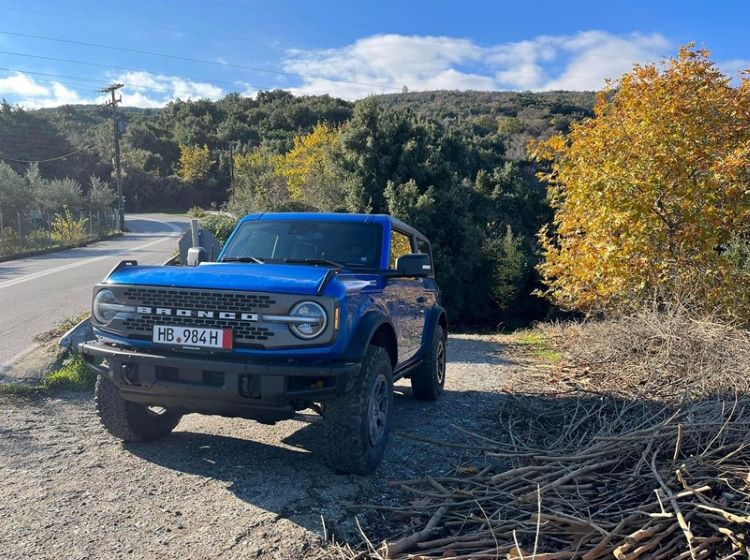 Kevin's Built Ford Tough Bronco Journey
After picking up his brand-new Ford in Germany he documented his mini-European road trip back to Crete, Greece showcasing what the Bronco was designed to do with Built Ford Tough® confidence. 
Check out Kevin's story and pictures of his journey home with the "Beast."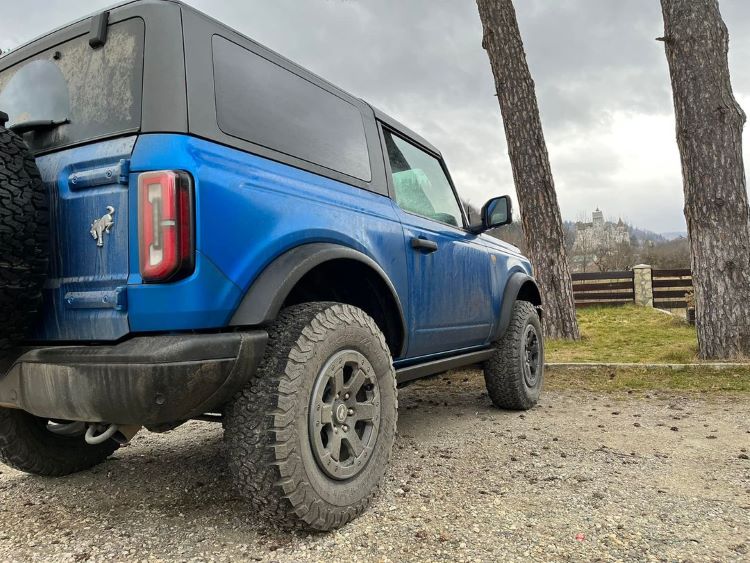 1
st
Stop – Bran Castle, Romania
The first stop on Kevin's trek home was Bran Castle, also known as Dracula's Castle, located in Transylvania, Romania. 
It is a national monument and landmark and was home to Vlad Impaler, Bram Stoker's inspiration for Dracula, as well as Princess Ileana who ran a hospital there in World War II.  
Today the castle is now a museum dedicated to displaying art and furniture collected by Queen Marie.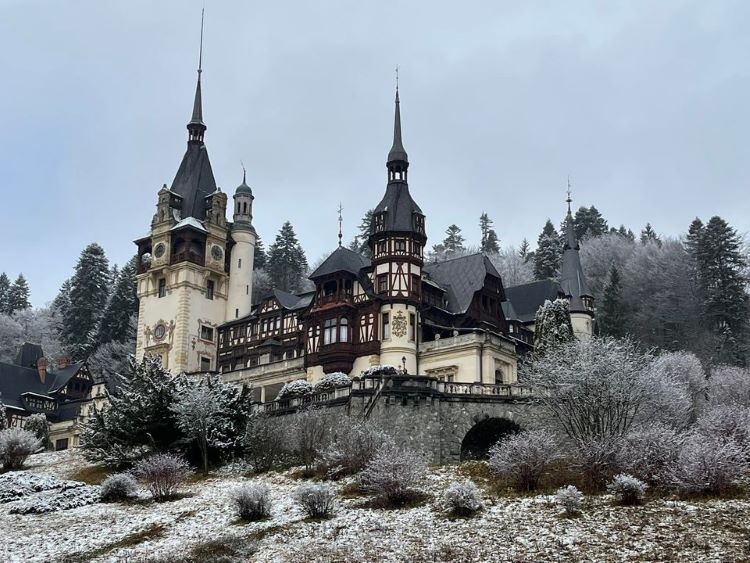 2
nd
Stop – Peles Castle, Romania
Next up is Peles Castle located in the Carpathian Mountains of Romania.  
Known for being the summer home of the Romanian royal family from 1883 until 1947. Peles Castle was built along an existing medieval route that linked Transylvania and Wallachia and is today considered one of the most beautiful castles in Europe.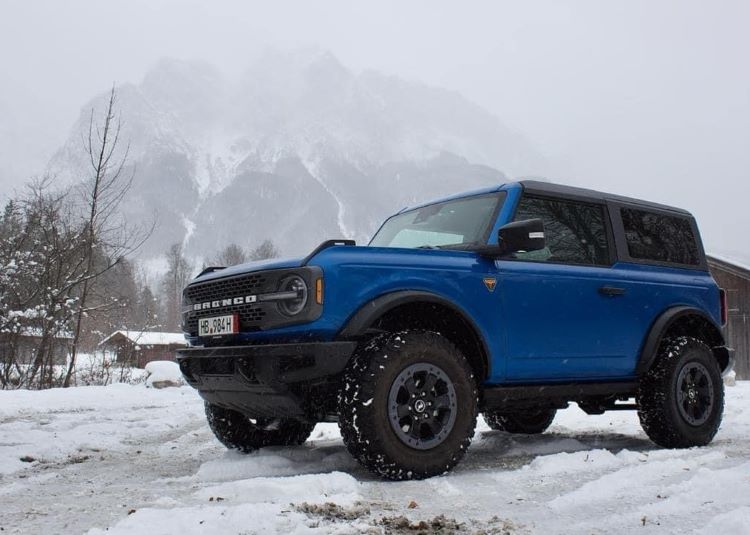 3
rd
Stop – Vitosha Mountains, Bulgaria
Kevin then made his way to the Vitosha Mountains, located on the outskirts of Sofia, the capital of Bulgaria. 
Vitosha is one of the symbols of Sofia and the closest site for hiking, alpinism, and skiing. Separated into four main parts, the highest point of the mountain is 2290 meters and is one of 12 peaks of over 2000 meters in height.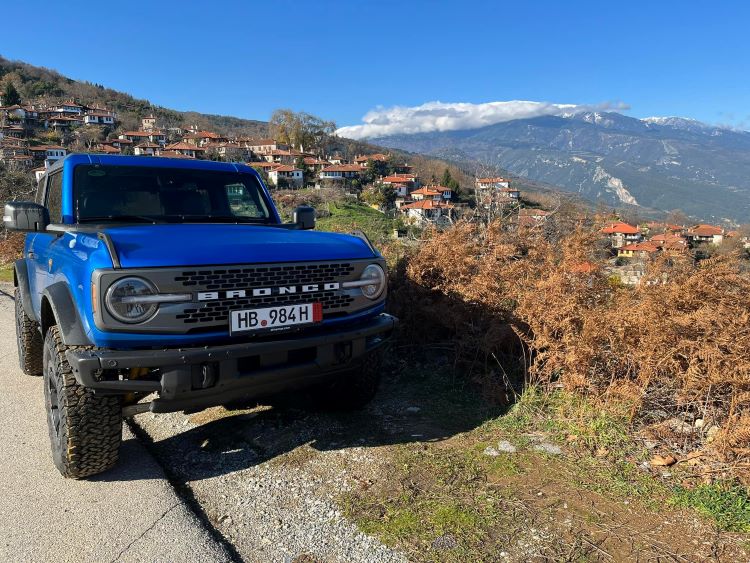 Arriving back home in Greece
Kevin and "Beast" finally arrived back in Greece and before heading home he spent the night in Palaios Panteleimonas. The idyllic Greek village is built on the green slopes of the tallest mountain in Greece, Mount Olympus at an altitude of 700 meters. 
Final Thoughts
There's a whole world out there waiting to be discovered by shifting your perspective and pushing boundaries. Kevin did just that with the help of his all-new Bronco and its relentless toughness and durability. 
About Military AutoSource
Military AutoSource provides a factory-direct program tailored to the unique circumstances and needs of military life. As the only Exchange authorized car buying program, MAS is the exclusive military distributor and retailer for leading automotive and motorsport manufacturers. Through our program service members stationed or deployed overseas can purchase a new or pre-owned vehicle for delivery in the US or to more than 50 overseas duty locations. Learn more about your overseas US military benefits.