At Military AutoSource, everything we do is for the service member to ensure we deliver the experience they deserve. For 60 years, we have helped hundreds of thousands of service members get a vehicle with their exclusive overseas US military benefits.
It's our priority to make sure every customer is completely happy. We love to feature stories, photos, and videos from our amazing customers as they share their experience getting a vehicle through MAS.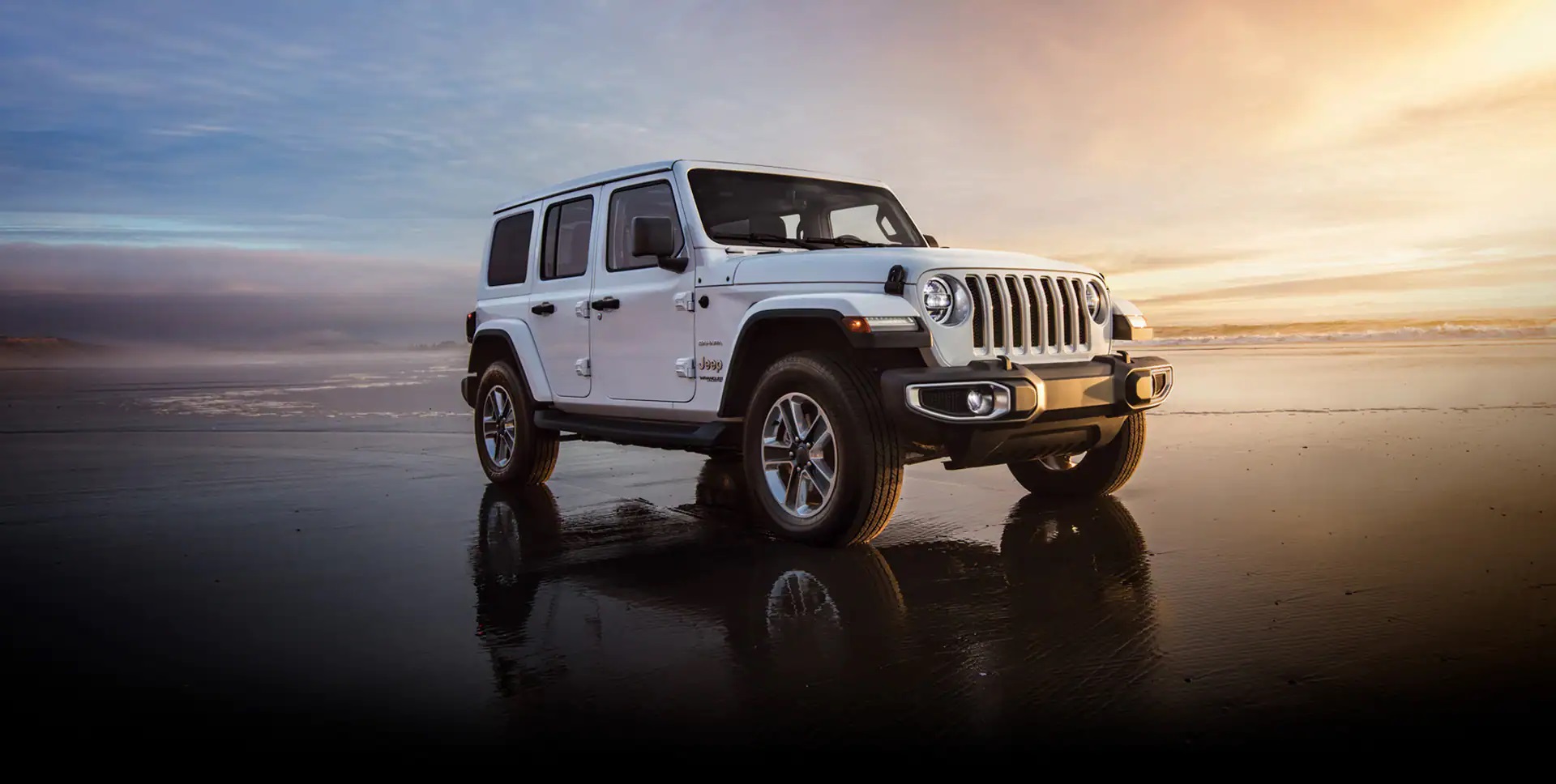 Why Do Overseas US Military Members Choose Military AutoSource?

Meet Senior Airman (SrA) (E-4) Noah Chandler and his wife Katie. With the help of MAS sales representative Ethan Law, the Chandler family used their military car buying benefits to custom build a 2021 Jeep Wrangler Unlimited Sport through Military AutoSource at our Lakenheath Commissary location.
The Jeep Wrangler is the original icon of adventure and doesn't back down from a challenge. It combines 80 years of revolutionary off-road expertise and innovation with a history of 4×4 capability.
The team at MAS wanted to make their delivery experience one to remember. This was going to be their first time seeing their brand new Jeep as they custom ordered it to their exact specifications, directly from the factory, Ethan surprised the Chandler family with an unveiling of their vehicle.
They could not wait to drive their new Jeep home and start their next journey!
Check out the video of the Chandler family seeing their new Jeep for the first time below.

Video Transcription
"Hey guys, Steven here from Military AutoSource Lakenheath Commissary. Today I've got another special delivery for one of my customers that ordered this car back in March time. He special ordered it exactly the way he wanted it. It's going to be his first time seeing it today so I'm going to wrap it up, cover it up and he's on his way to come see it. This is Noah, this is his new car that he's ordered from us here at MAS. It's his first time seeing it, going to unveil it now and see what he thinks. We ready, 3,2,1. Congratulations guys this is your new Jeep Wrangler"
About Military AutoSource
Built for and by the military, Military AutoSource provides a factory-direct program tailored to the unique circumstances and needs of military life. As the only Exchange authorized car buying program, MAS is the exclusive military distributor and retailer for leading automotive and motorsport manufacturers. Through our program service members stationed or deployed overseas can purchase a new or certified pre-owned vehicle for delivery in the US or to more than 50 overseas duty locations. Learn more about your overseas US military benefits.