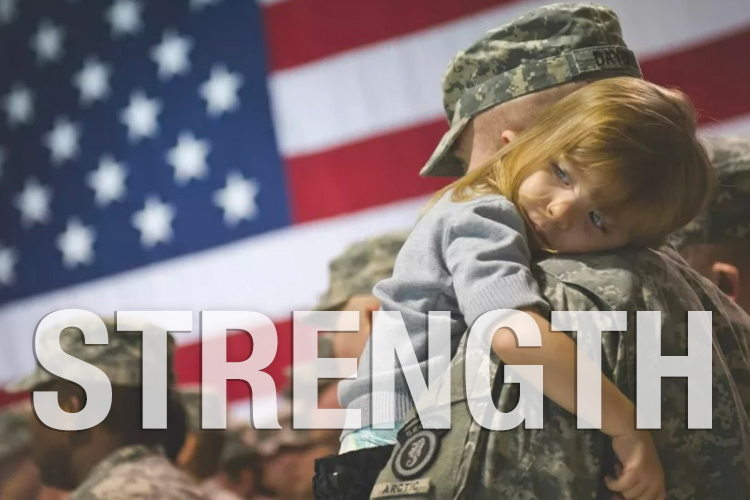 Photo Credit: US Airforce Justin Connaher
During Military Appreciation Month, we wanted to take the opportunity to commend our military warriors as well as recognize the members of military families for their outstanding strength, resilience, and courage.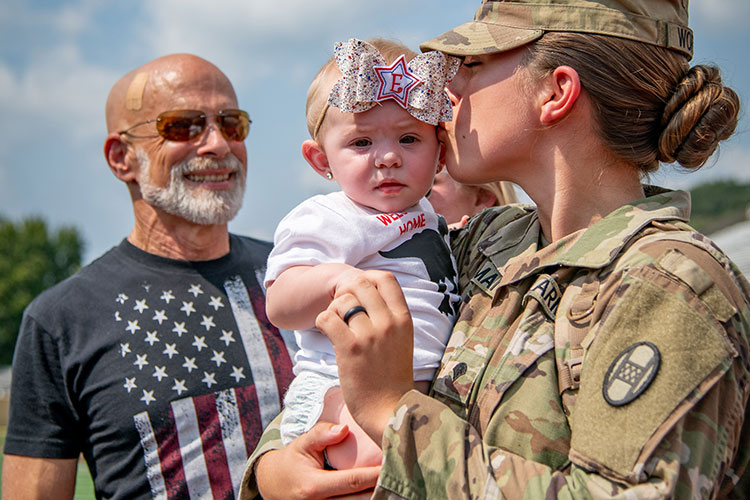 Photo Credit: Military One
In good times and in bad
Military families have difficulties like all families. But the military lifestyle poses added challenges that are confronted on a regular basis. For military spouses, deployments mean 6-18 months away from their spouse. For military children, deployments mean months without one of their parents or guardians around. Military families relocate on average every 2 to 3 years. This is ten times more than civilian families.
Finding a new normal
Moves mean the entire family must find their new normal – again. When the service member finally returns, it often can take some adjustment and time to get settled in again. On the positive side, these challenges result in family members developing their own strengths.
Throughout history, military children and families have shown great capacity for adaptation and resilience. Resilience is the ability to bounce back quickly from stress and difficult life events. Learning to be more resilient can help your family deal with the demands of military life. Resilient families are flexible and connected. They are great at using their resources to solve problems.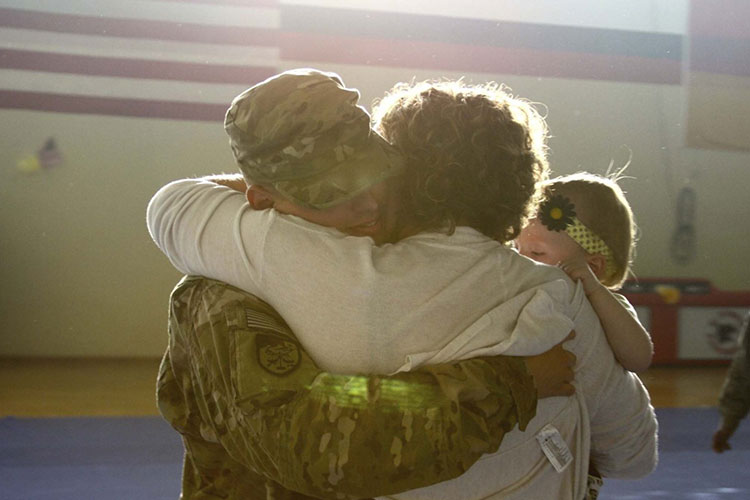 Photo Credit: Military OneSource

The new kid in town
The military culture is steeped in independence as a result of the constant moving to new installations. Military families are typically open to trying new things and exploring new cultures.
For children, it's difficult to always feel like the "new kid."  Despite the disruptions, military spouses and military children get the unique opportunity to live all over the world which instills qualities of adaptability, flexibility, resiliency, and strength.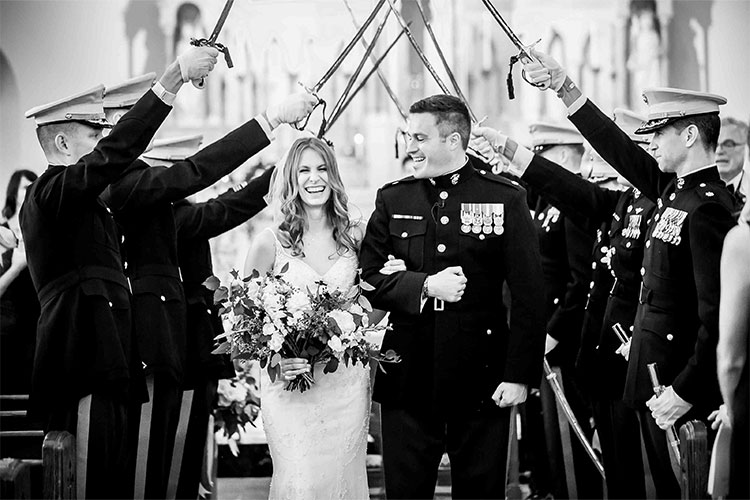 Photo Credit: Brides.com
Military Family life
Approximately 50% of those on active-duty service are married and about 40% of families with active-duty service members have children. Taking advantage of the programs offered by the military can help strengthen the quality of life for service members and their families.
Leveraging the depth of the military resources available will help with the tough times. This is where most people need support, assistance, or both.
Affordable family housing and shopping
Military spouse education
Childcare
Child education
Family health care
Family advocacy and counseling
Services for families with special needs
Family citizenship
Financial guidance
Relocation services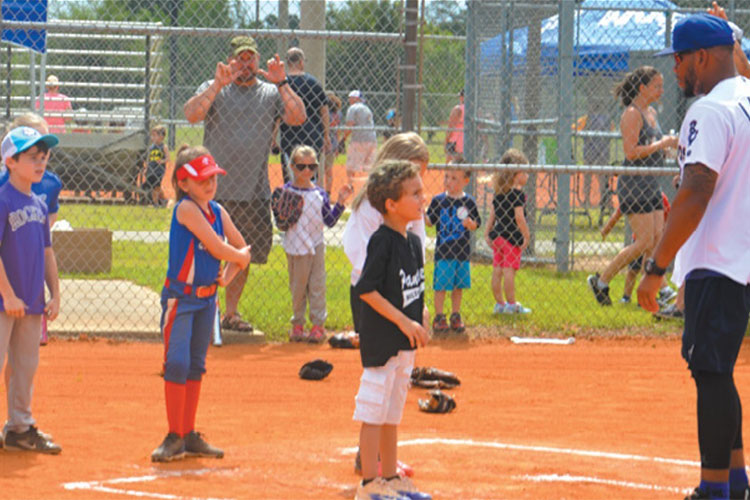 Photo Credit: My Base Guide
Work hard. Play hard.
Service members work hard. It's a fact. It is recommended that the family takes advantage of the opportunities offered to relax and socialize. Many military bases offer gyms, movie theaters, parks, recreational sports leagues and more. The Military also works with Armed Forces Entertainment which provides music, comedy and theater shows around the world each year.
Additionally, the Services' Morale, Welfare and Recreation (MWR) programs help service members keep an active social life with activities, facilities and opportunities that are educational and fun. MWR offers worldwide support through a network of programs and services at each installation-from Family, Child and youth programs to recreation, sports, entertainment, travel, and leisure activities. Take advantage of these programs designed for the military community.

The bottom line
When a service member joins the military, their family joins with them. And as one would expect, deployment is hard. So is reintegration into family life.
Dealing with frequent moves, long deployments and major transitions requires stamina and strength. Some families seem to manage the difficulties better than others. Building resilience — the ability to recover in the face of stress — can help your family deal with the demands of military life.
Military AutoSource understands the realities of military life, and as part of the overseas military community our mission is not only to provide a service but also give back. For every vehicle sold, MAS contributes a portion directly to the Morale Welfare and Recreation (MWR) to help build a positive and strong military community overseas. MAS also creates and sponsors a wide range of activities and special events overseas throughout Europe, the Middle East, PAC, and the Atlantic.
The team at Military AutoSource celebrates the military community all month long during Military Appreciation month.
About Military AutoSource
Created by and for the military, Military AutoSource provides a factory-direct program tailored to the unique circumstances and needs of military life. As the only Exchange authorized car buying program, MAS is the exclusive military distributor and retailer for Audi, Chevrolet, Chrysler, Dodge, Ford, Harley-Davidson, Honda, Infiniti, Jeep, Lexus, Lincoln, Nissan, Polaris, Ram, Slingshot, Toyota, and Volkswagen vehicles.  
Through our program service members stationed or on TDY overseas can purchase a new or pre-owned vehicle for delivery in the US or to more than 50 overseas duty locations. Learn more about your overseas US military car buying benefits.