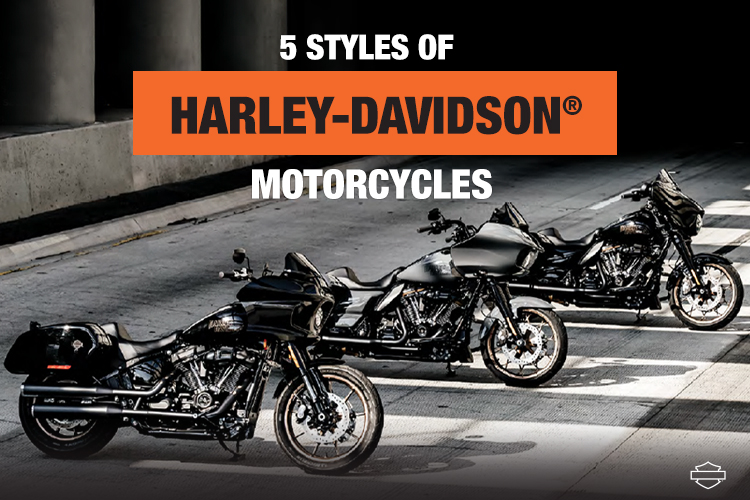 Summer is here and riding season is in full swing. It's time to get out and feel the wind as you ride. Turn your commute into a daily thrill and get your adventure started on the open road. 
With a full lineup of Harley-Davidson motorcycles, Military AutoSource (MAS) will help you find the bike that fits your lifestyle and is perfect for you.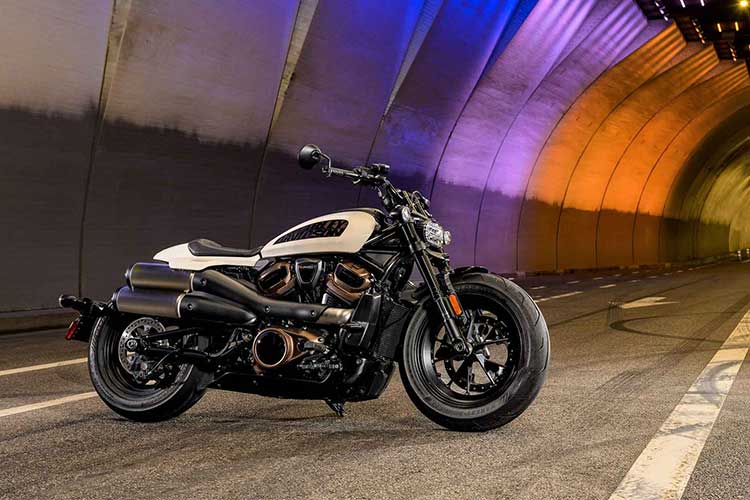 Why Harley-Davidson?
Because the H-D® brand represents more than just a motorcycle manufacturer. Harley-Davidson represents a culture, a community, and a way of life. 
If you are new to riding, selecting this American staple — is always an excellent choice. Their rich history shows Harley-Davidson to be not only a symbol of freedom but of resilience and loyalty.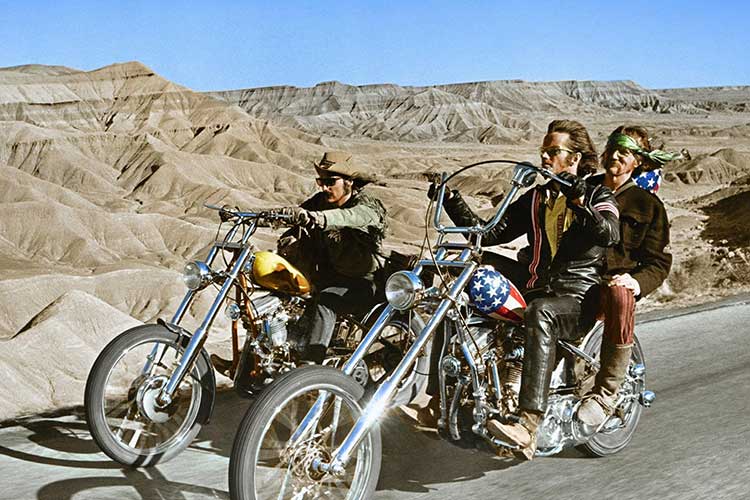 Photo Credit: Financial Times 
Harley-Davidson and American Veterans
In addition to Harley's popping up throughout American culture, most notably with Easy Rider, Harley's aren't just for rebels.  
Harley-Davidson motorcycles were often used by American troops in combat in the 20th century. There is also a distinct bond between Harley-Davidson motorcycles and the veterans who have returned home after serving their country overseas.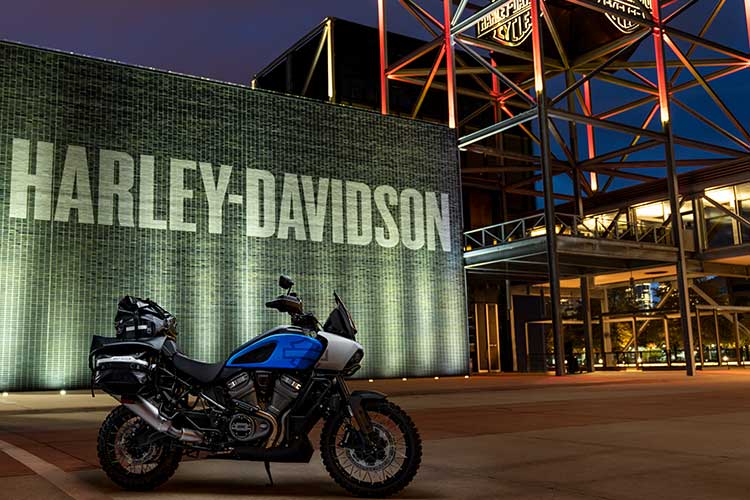 The Harley-Davidson Brand
One thing business experts can all agree on is that Harley-Davidson did an outstanding job of branding their company.  
As far as Harley-Davidson in the cultural imagination, a connection between a motorcycle and freedom would transform into an association with respectability, strength, and all-around coolness.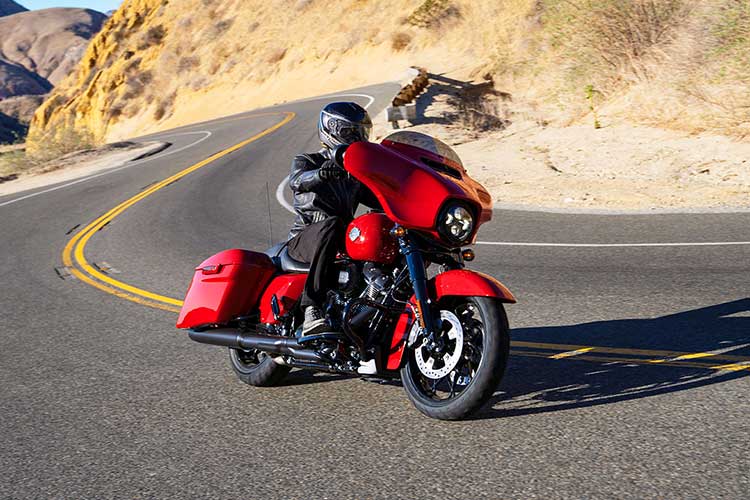 How to Choose the Right Harley
While the motorcycles have changed their styles as time has progressed, the performance and identity of this motorcycle manufacturer has remained.  
Today, there are five major types of motorcycles that Harley-Davidson produces. Each of these styles is built with different specifications and for different purposes. 
The Five Major Riding Styles are as Follows: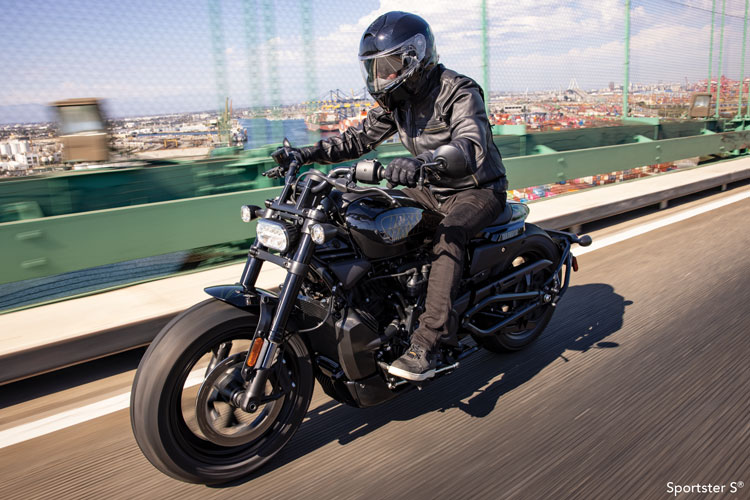 1. Harley-Davidson Sport
A category created by the venerable Sportster with an iconic design and authentic sound. These are bikes built for carving mountain roads and blasting through city streets.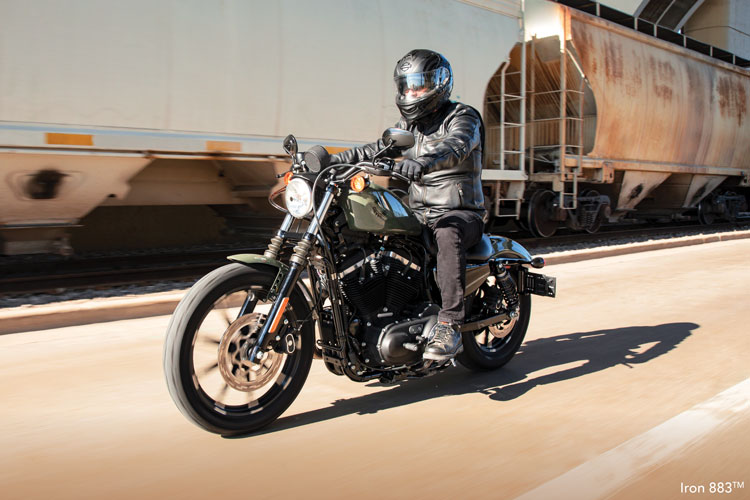 The 2022 lineup of Sport bikes include: 
All-new Nightster™

 

Sportster® S

 

Iron 883

™

Forty-Eight

®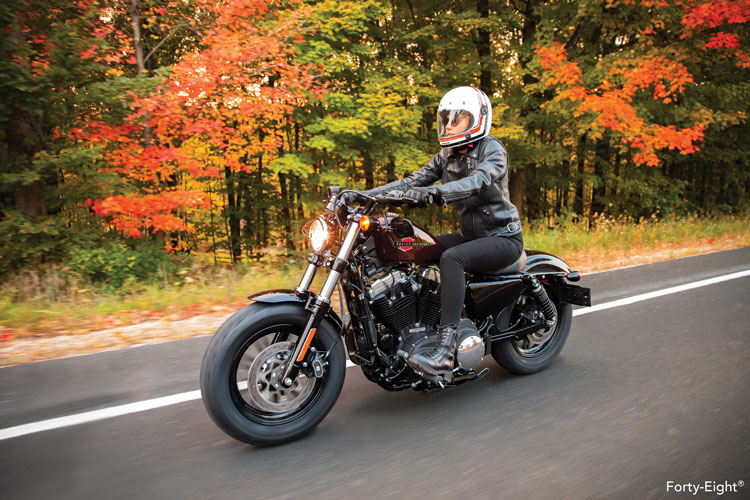 This is the right bike for riders who desire top-of-the-line performance and stunning style. It offers aggressive riding with sport bike agility and handling. Plus, it makes a statement and stands out from the crowd. 
A legacy born in 1957 that outperformed the competition is now rebuilt to blow away the standards of today. Flick a switch and choose from three pre-programmed Ride Modes (Sport, Road, and Rain) or create your own custom mode.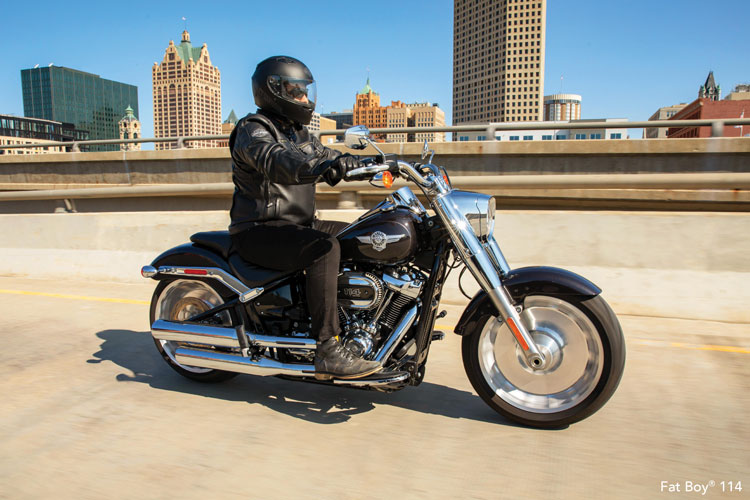 2. Harley-Davidson Cruiser
The H-D Cruiser is where authentic heritage meets modern technology for power, style, and the unadulterated riding experience. For the rider who appreciates style, sound, and performance more than anything else, this bike turns heads and makes a statement while joining in a community of like-minded riders.  
Customization is a key component of the Cruiser experience as well. It allows the rider to make a personal statement.  
Harley-Davidson offers a wide variety of motorcycle styles within the Cruiser segment, from nostalgic to very modern. 
A cruiser rider seeks to disconnect from an increasingly hectic life, and only the world's most desirable motorcycle company can offer them so many ways to reach that goal.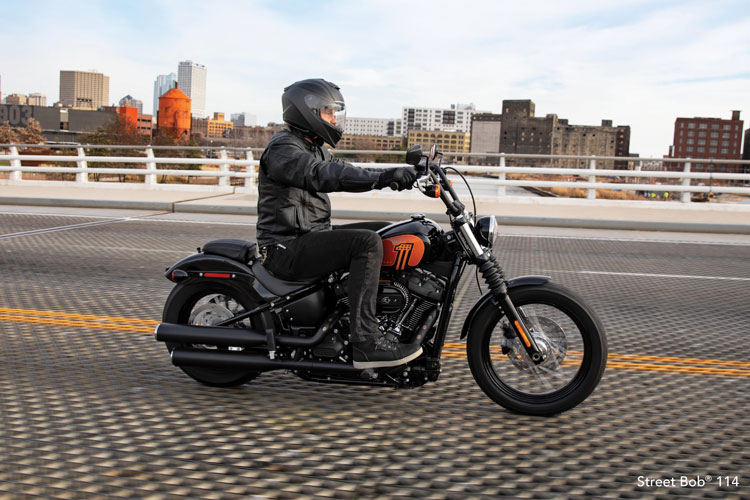 The 2022 lineup of Harley-Davidson Cruiser bikes include: 
Softail® Standard

 

Street Bob® 114

 

Fat Bob® 114

 

Low Rider® S

 

All-new Low Rider® ST

 

Fat Boy® 114

 

Heritage Classic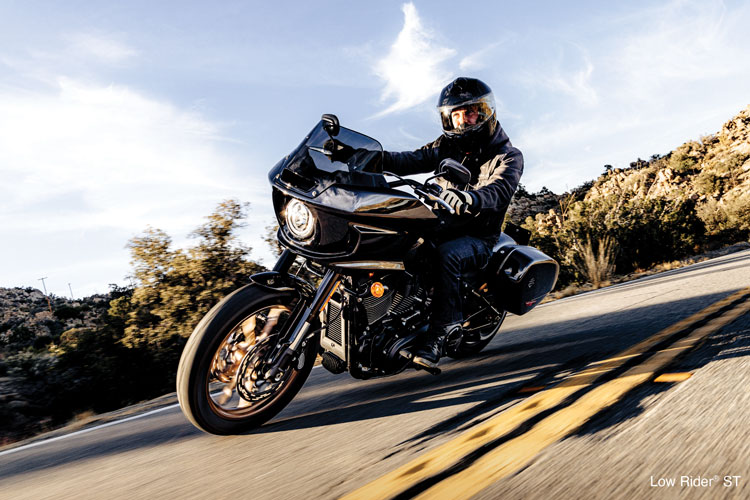 This is the right bike for: 
Urban riders seeking iconic style and V-Twin rumble

Middleweight power paired with precision handling

 

883cc Air-Cooled Evolution® V-Twin engine

 
These bikes bring authentic Harley-Davidson® style dripping with power. The rubber-mounted 883cc Evolution® engine runs hard and rides smooth for thousands of miles so you can just worry about taking in the freedom of boulevards and back streets. 
They are designed with street-inspired paint jobs with colors that look right against the backdrop of the urban grid and don't need a lot of maintenance. These are tough machines for the meanest streets.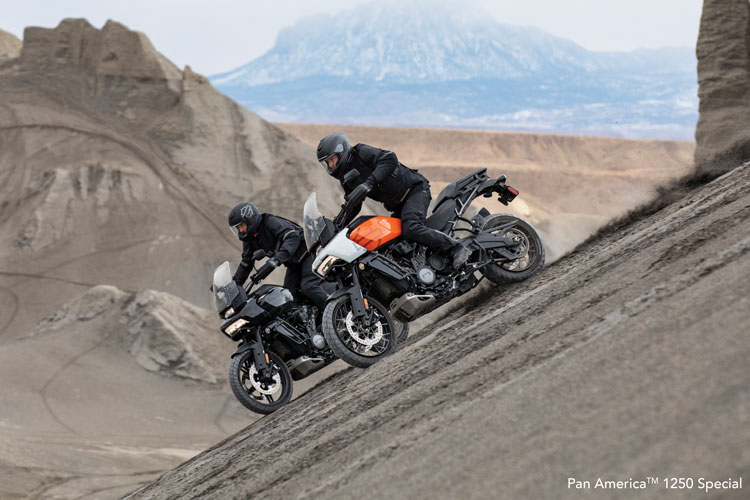 3. Harley-Davidson Adventure Touring
Adventure Touring bikes are for riders who want the ability to go anywhere, dream of crossing continents, forging memories, and creating lifelong connections. A bold new interpretation, built by Harley-Davidson, arguably the world's first adventure touring company.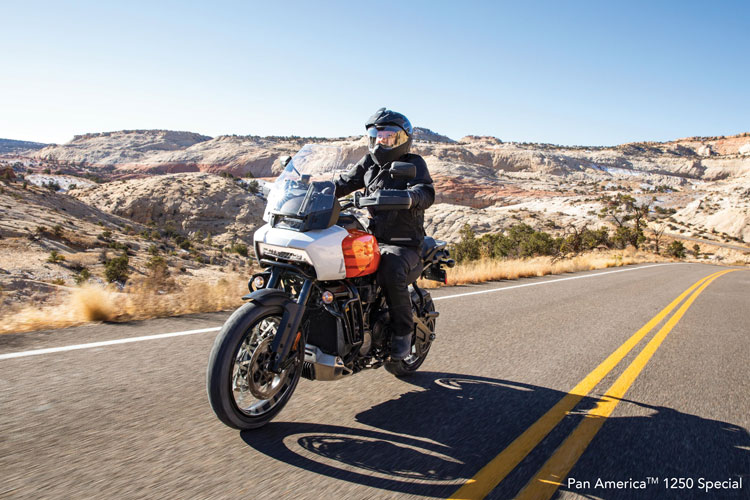 The 2022 Adventure Touring bike lineup includes: 
Pan America

™

1250

 

Pan America

™

1250 Special

 
This is the right bike for: 
Enthusiasts who require top-of-the-line comfort and performance

 

For riders who see touring as detouring – on-road and off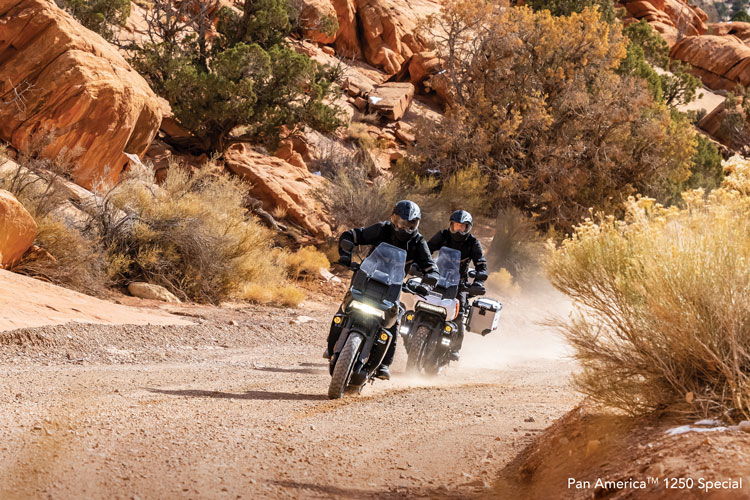 The next chapter in a century of legendary V-Twins is here. Revolution® Max is a liquid-cooled powertrain with 150 horsepower, full of ample torque, and a surging powerband tuned to maximize rider control. 
Adaptive Ride Height is a factory-installed option that unlocks confidence you can feel by lowering seat height when stopped.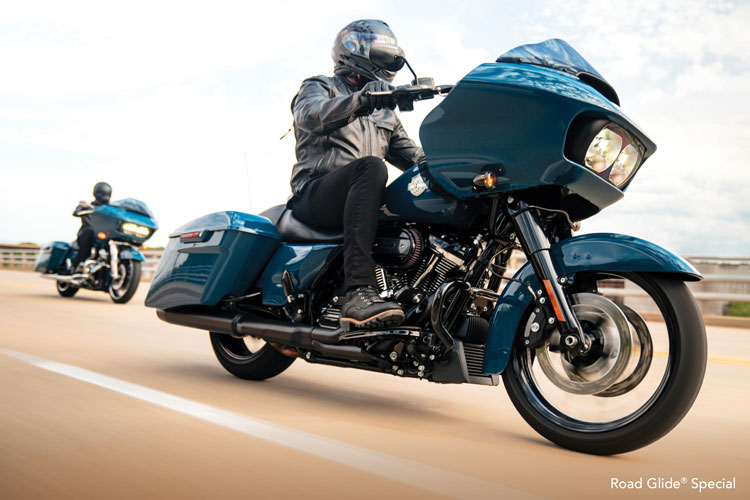 4. Harley-Davidson Grand American Touring
For traditionalist riders who respond to the call of the wild and who are forever seeking that next adventure, with the wind in their face and the world at their fingertips.  
Grand American Touring models take riders beyond the horizon with the comfort and community that makes the journey spectacular, from the company that started the cross-country experience. Discover the wide-open world and freedom for the soul on bikes only Harley-Davidson could build.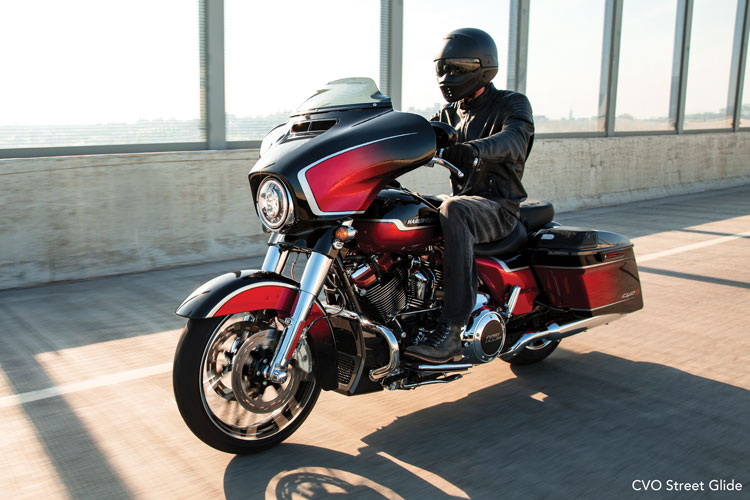 The 2022 Grand American Touring bike lineup includes: 
Electra Glide® Standard

Road King®

 

Road King® Special

 

Street Glide® 

 

Street Glide® Special

 

All-new Street Glide® ST 

 

Road Glide®

 

Road Glide® Special 

 

Road Glide® Limited 

 

All-new Road Glide® ST

 

Ultra Limited 

 

CVO

™

Street Glide®

CVO

™

Road Glide®

CVO

™

Road Glide® Limited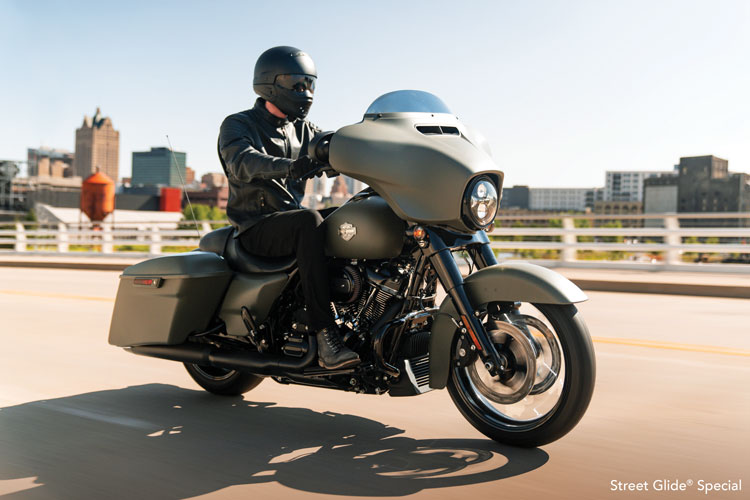 This is the right bike for: 
Milwaukee-Eight® 114 V-Twin engine and Prodigy™ wheels

 

Never before offered two-tone paint schemes

 

Bright white Daymaker® LED headlamp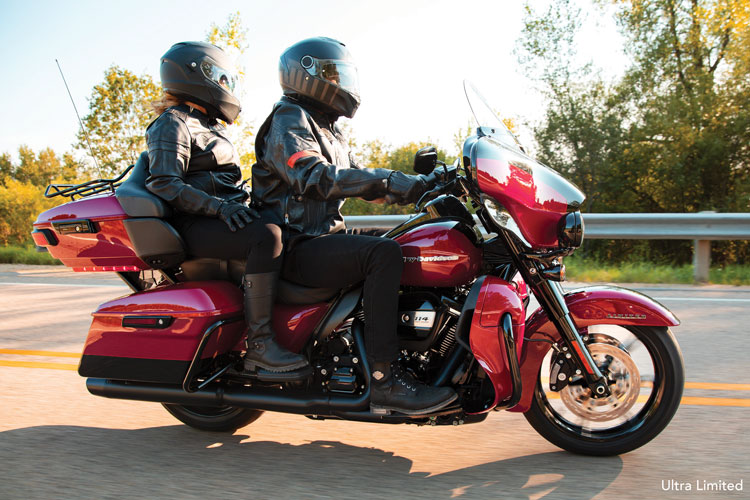 Reflex™ Defensive Rider Systems gives an optional collection of technologies that help give you confidence and control in less-than-ideal situations. 
The Milwaukee-Eight 107 Engine is a powerful, smooth-running with crisp throttle response and a pure, soul-satisfying rumble.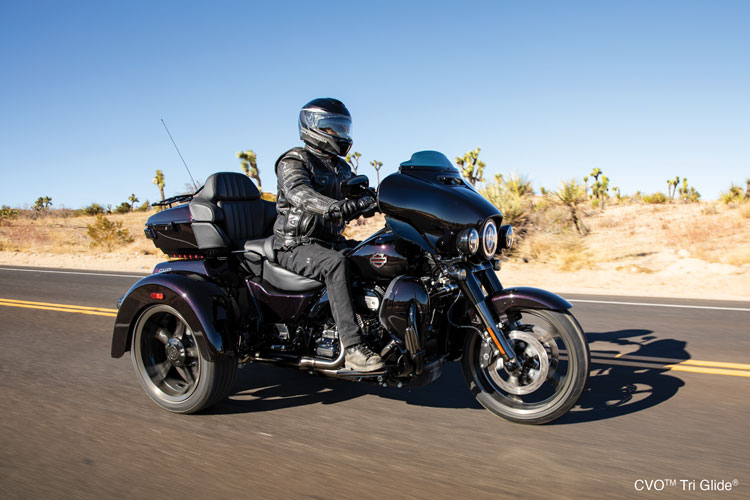 5. Harley-Davidson Trike
For enthusiastic, independent riders who won't ever stop as well as for riders who can't wait to get started, the Trike models offer veteran riders and new riders alike, the confidence boost of three-wheel stability, plus ample and handy storage for road trips or grocery runs.  
Riders can count on the performance of a chassis engineered as a trike from the wheels up by Harley-Davidson.
The 2022 lineup of H-D Trikes includes: 
Freewheeler® 

 

Tri Glide® Ultra

 

CVO

™

Tri Glide®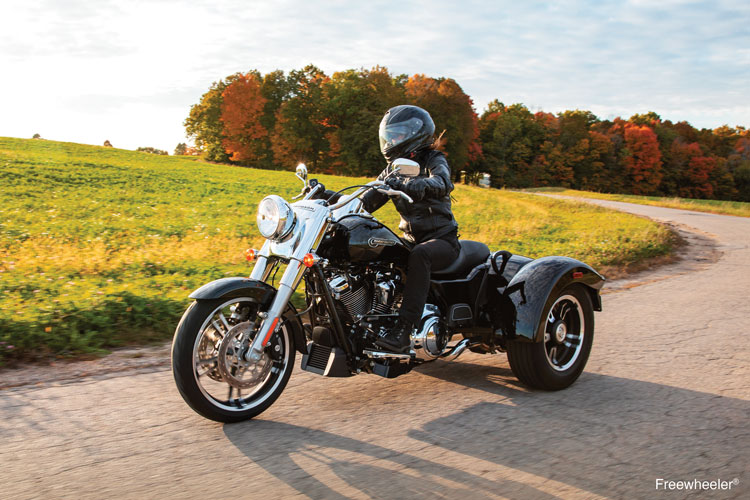 This is the right bike for: 
Riders seeking a one-of-a-kind 3-wheel touring experience

 

Enthusiasts who like bold styling with premium paint 

 

Riders looking for the added security of a third wheel

Twin-Cooled™ Milwaukee-Eight® 114 engine and premium tech
Adventure Starts Here
No matter what your riding style is the team at Military AutoSource (MAS) will help you find the bike that is right for you.  
As the only Exchange authorized motorcycle buying program, MAS offers exclusive benefits and assurances you can't find anywhere else.  
Use your overseas military motorcycle buying benefits to custom order the bike you want to your exact specifications or shop the world's largest inventory reserved only for the military community. 

H-D® Deployed Recognition Program
Military AutoSource is proud to offer a motorcycle buying program tailored to fit your needs just like the bike you're looking for. All bikes come with the value, protections, and benefits of the H-D Deployed Recognition program. This program is available exclusively through Military AutoSource for active US military, DOD contractors, and civilians who are stationed, deployed or on TDY overseas. Added benefits include: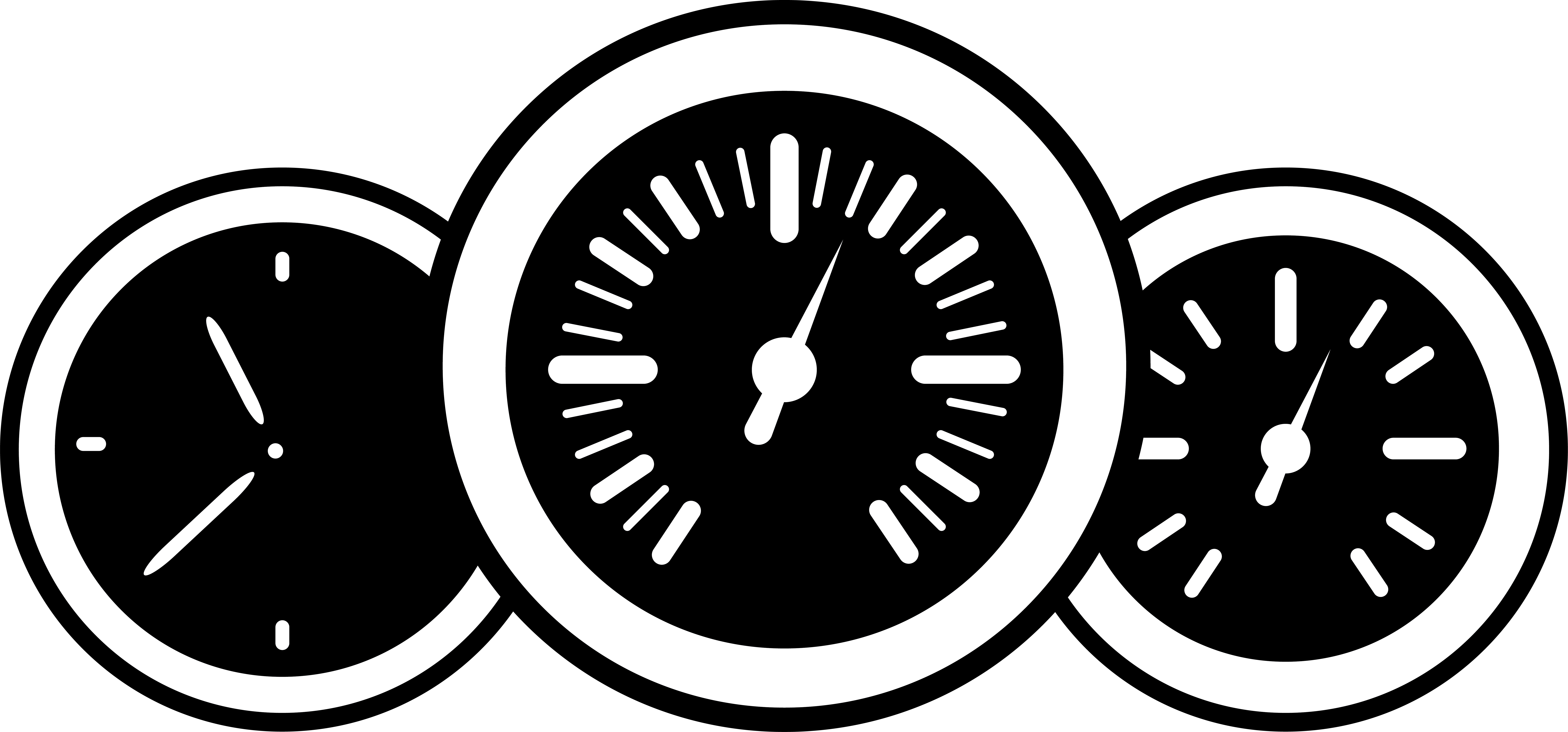 3 Year Harley-Davidson® Extended Service Plan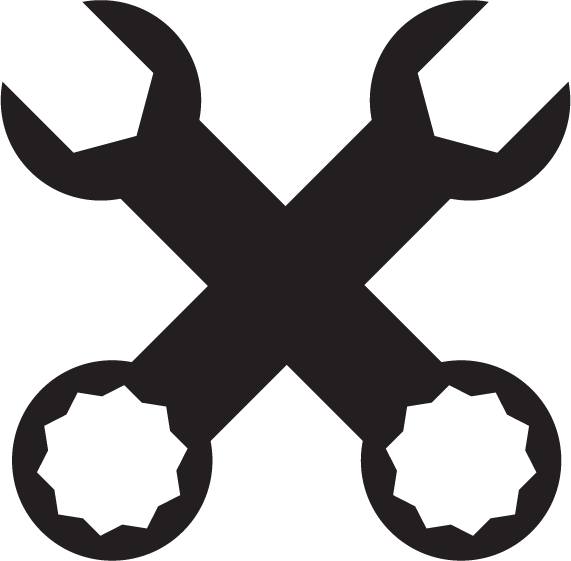 1 Year/1,000-mile Harley-Davidson Maintenance Plan

Harley-Davidson® Riding Academy Course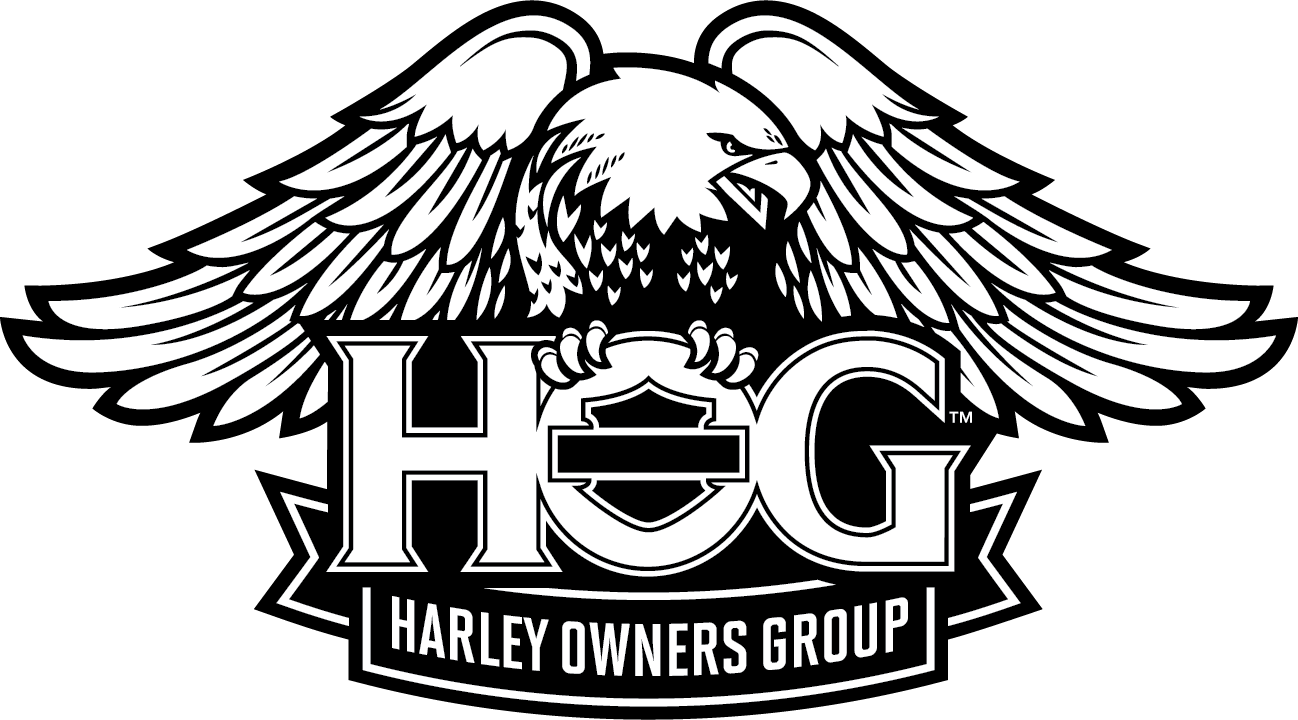 Harley Owners Group® (HOG®) Membership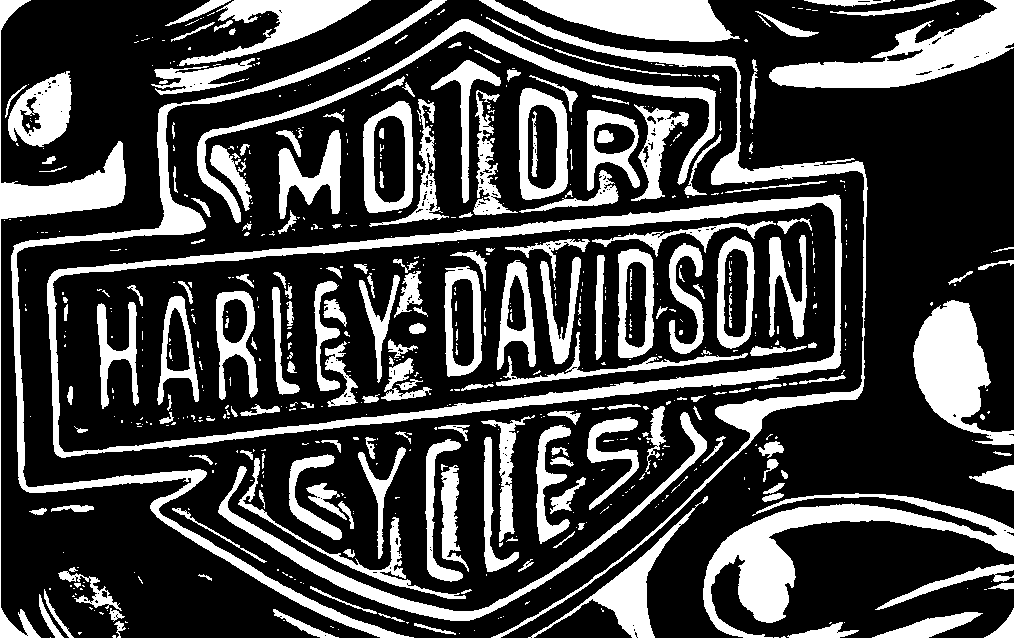 $200 Harley-Davidson Gift Card 
About Military AutoSource
Created by and for the military, Military AutoSource provides a factory-direct program tailored to the unique circumstances and needs of military life. As the only Exchange authorized car buying program, MAS is the exclusive military distributor and retailer for Audi, Chevrolet, Chrysler, Dodge, Ford, Harley-Davidson, Honda, Infiniti, Jeep, Lexus, Lincoln, Nissan, Polaris, Ram, Slingshot, Toyota, and Volkswagen vehicles.  
Through our program service members, DOD contractors, and the Diplomatic community stationed, deployed or on TDY overseas can purchase a new or pre-owned US spec vehicle for delivery in the United States or to more than 50 overseas duty locations. Learn more about your overseas US military car buying benefits.