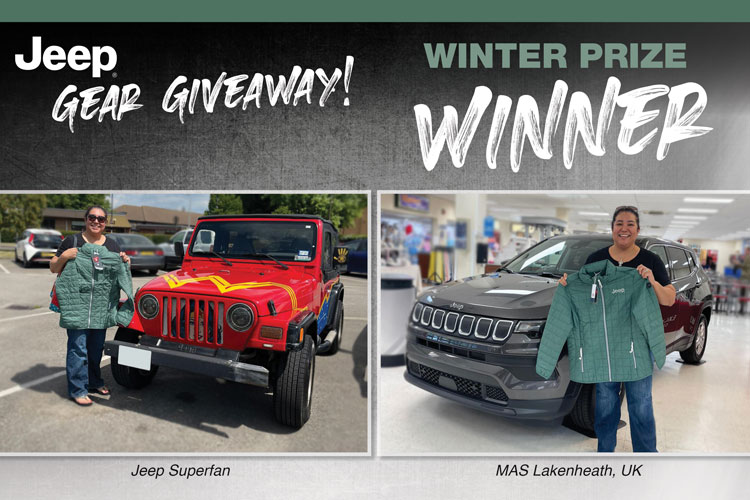 Jeep is more than just a brand it's something far greater! As part of our year-long Jeep Gear Giveaway Military AutoSource is giving away a variety of seasonal Jeep prizes to U.S. military, DOD contractors, and civilians serving overseas. We'll get you geared up and ready to take the road less traveled.
Winner of the Jeep Gear Giveaway
First up is the winner of our winter prize which was a Jeep jacket. This green Jeep jacket is bound to keep our winner warm as they explore the unknown on their outdoor adventures.
Drum Roll Please. And the Winner is…
Jessica Davis
Meet our Jeep Gear Giveaway winter prize winner Jessica Davis, who is currently serving overseas at RAF Lakenheath in the UK.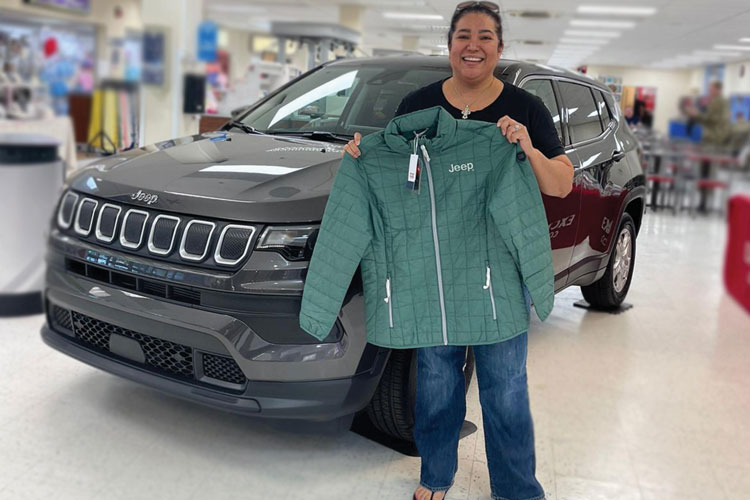 As a proud Jeep owner, she is excited to be the winner of this prize. Her family owns both a Jeep Grand Cherokee and a Jeep Wrangler that she customized with Wonder Woman decals.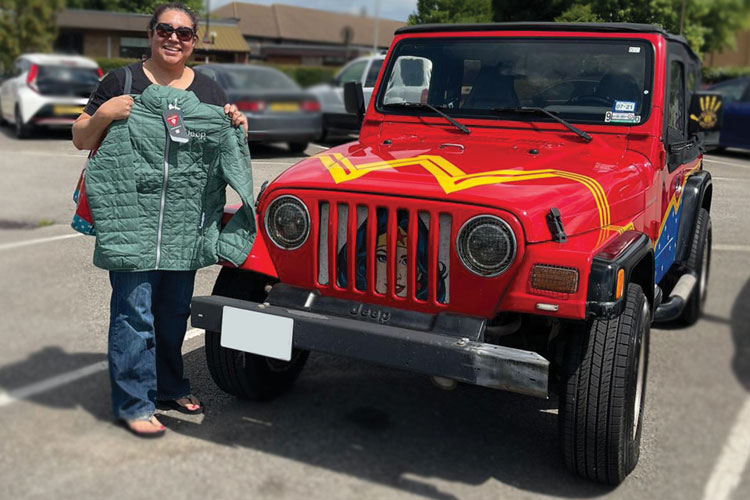 The entire team at Military AutoSource would like to congratulate Jessica on being selected as the winner of our Jeep Gear Giveaway Winter Prize!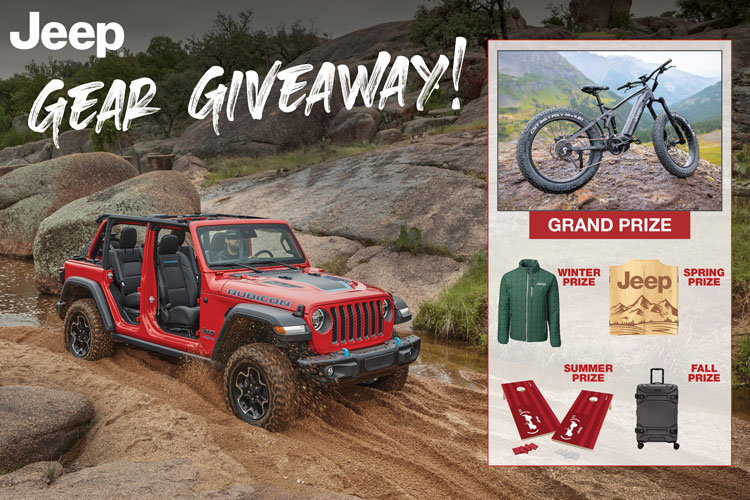 Where to Sign Up for Future Jeep Gear Giveaways?
Interested in winning Jeep gear? We have more amazing prizes to award. Our Jeep Gear Giveaway continues through 27 November. Enter for your chance to win our Summer and Fall prizes plus you will be automatically entered for a chance to win our grand prize, a Jeep e-bike.
Sign up today for your chance to win!
About Military

AutoSource
Created by and for the military, Military AutoSource provides a factory-direct program tailored to the unique circumstances and needs of military life. As the only Exchange authorized car buying program, MAS is the exclusive military distributor and retailer for Jeep, Chevrolet, Chrysler, Dodge, Ford, Harley-Davidson, Honda, Lincoln, Nissan, Polaris, Ram, Slingshot, Toyota, and Volkswagen vehicles.
Through our program US military, DOD contractors, and the Diplomatic community stationed, deployed or on TDY overseas can purchase a new or pre-owned US spec vehicle for delivery in the United States or to more than 50 overseas duty locations. Claim your overseas US military car buying benefits.