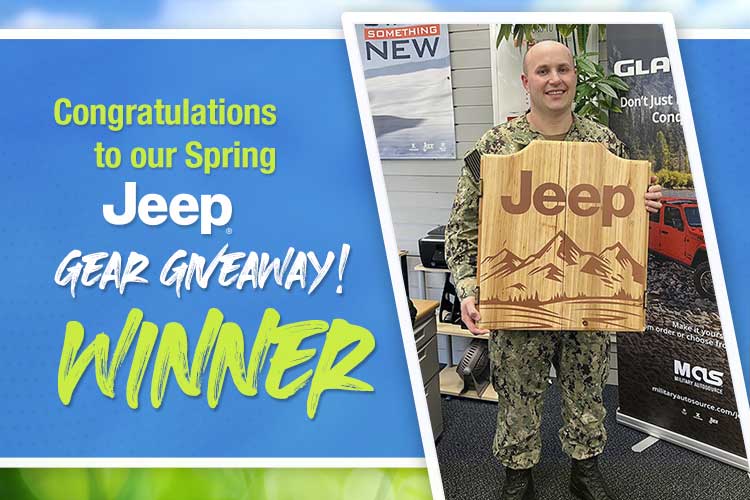 Few brands on earth generate as much dedication and commitment as the Jeep Brand. In every corner of the globe every day, there are unique displays of passion from owners and fans. When you're a part of the Jeep family, you're part of something bigger!
Military AutoSource is giving U.S. military members, DOD contractors, and civilians serving overseas the chance to win seasonal Jeep prizes in the Jeep Gear Giveaway.
The second winner in our giveaway took home the spring prize – a Jeep dartboard. It features the iconic Jeep logo with mountains and is sure to create plenty of fun competitions between this service member's family and friends.
Winner for the 2022 Spring Prize Gear Giveaway
Cory Scott

Meet our spring prize winner Petty Officer Scott, who is currently serving overseas at Misawa Air Base in Japan.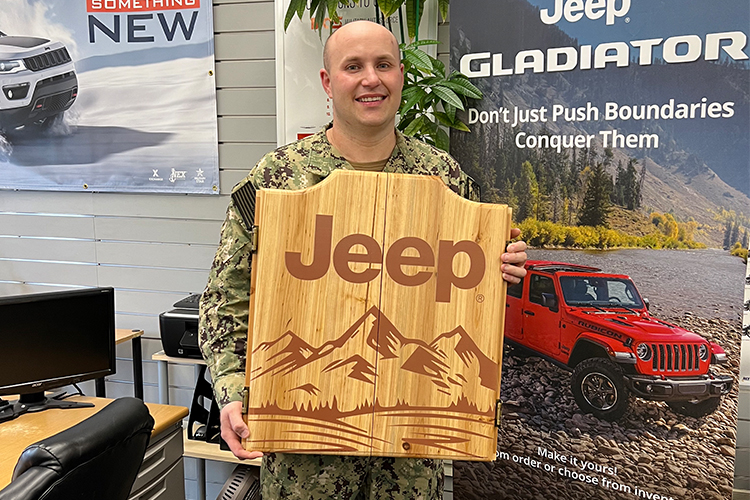 The entire team at Military AutoSource would like to congratulate Cory. We hope you enjoy your prize.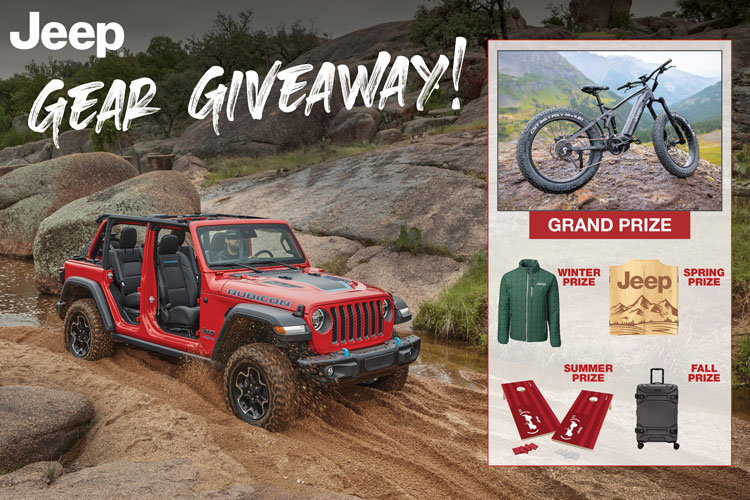 Sign up for your chance to win
Interested in winning Jeep gear? We have more amazing prizes to award. The Military AutoSource Jeep Gear Giveaway continues through 27 November. Enter for your chance to win the summer and fall prizes plus you will automatically be entered for a chance to win our grand prize, a Jeep e-bike.
Sign up today for your chance to win!
About Military

AutoSource
Created by and for the military, Military AutoSource provides a factory-direct program tailored to the unique circumstances and needs of military life. As the only Exchange authorized car buying program, MAS is the exclusive military distributor and retailer for Jeep, Chrysler, Dodge, Ford, Harley-Davidson, Honda, Lincoln, Nissan, Polaris, Ram, Slingshot, Toyota, and Volkswagen vehicles.
Through our program, U.S. military personnel stationed, deployed, or on TDY overseas as well as DOD contractors, DOD civilians, and the Diplomatic community can purchase a new or pre-owned US spec vehicle for delivery in the United States or to more than 50 overseas duty locations. Claim your overseas US military car buying benefits.