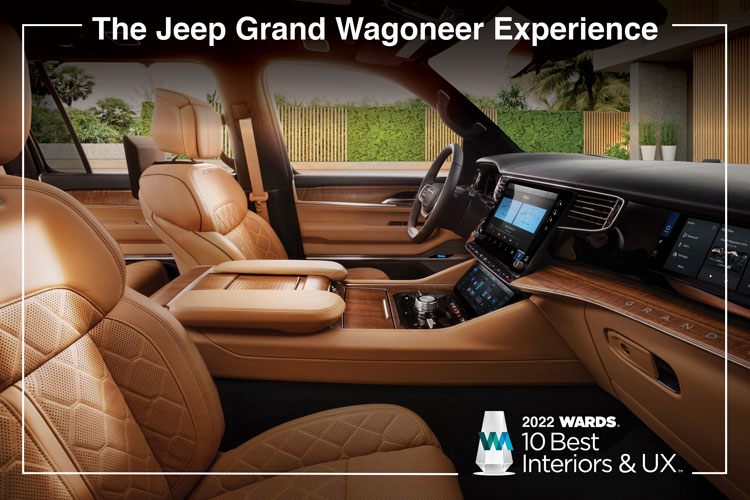 The all-new Jeep Grand Wagoneer continues to rack up the awards with its latest win coming from WardsAuto. Thanks to its luxurious, spacious, and technologically advanced interior, it has been named the unanimous winner of Wards 10-Best Interiors & User Experience (UX) for 2022.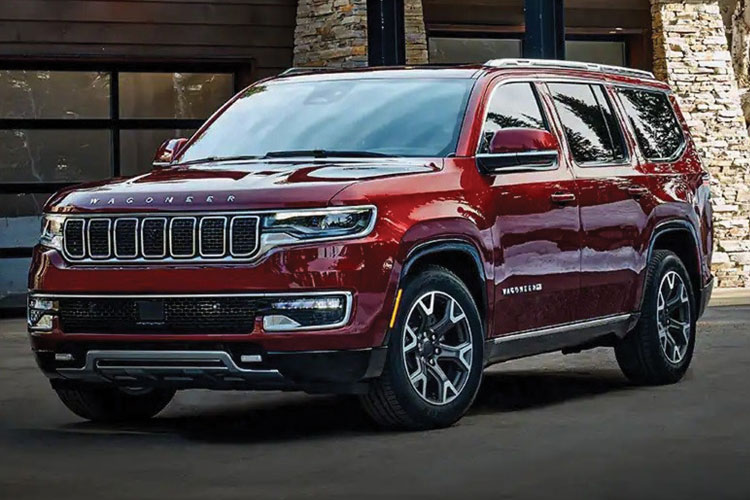 Military AutoSource Luxury Favorite
The Grand Wagoneer has quickly become one of the favorites amongst our military and diplomatic customers overseas. They love how the Grand Wagoneer outperforms other SUVs in every facet and looks stylish and sleek while doing so. 
U.S. Military members who are stationed, deployed or on TDY overseas can purchase a new US-spec Grand Wagoneer with their exclusive military benefits for delivery at many overseas duty locations or for when they PCS stateside. The Military AutoSource program also serves the U.S diplomatic community, DOD civilians and contractors serving overseas. 
See why the Jeep Grand Wagoneer has quickly become one of the most awarded SUVs today.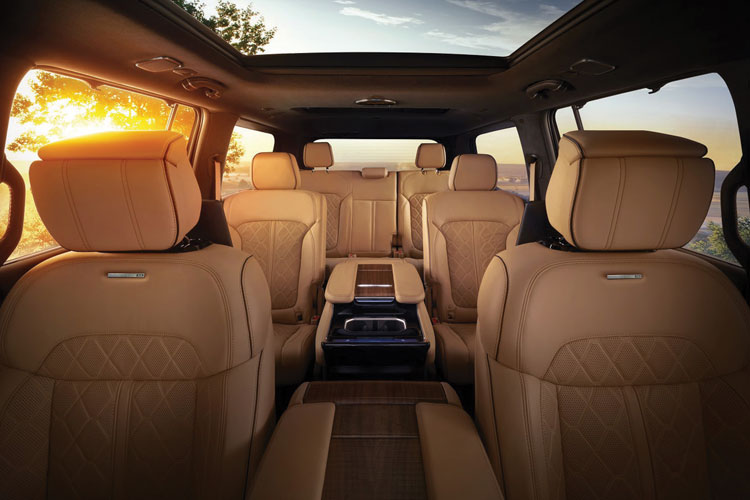 Photo Credit: The News Wheel
Wards 10-Best Interiors & UX for 2022
Each year Wards completes comprehensive tests and evaluations of all new vehicles for sale so that you can choose the best vehicle for your needs.
Wards combines their evaluations of the interior of a vehicle as well as the UX as the user experience is now deeply embedded in the interior.
Wards evaluation measures each vehicle in categories such as aesthetics and design of the interior, material quality, infotainment options, and overall value.
Once the evaluation was complete the results became clear: The Jeep Grand Wagoneer dominates the competition.
Wards editor Christie Schweinsberg remarks that the choice was easy. "With first-rate, sophisticated materials, such as Blue Agave leather and textured metal trim, plus loads of tech features including seven stunning high-res screens and an industry-first integration of Amazon Fire TV, (the Grand Wagoneer) is the most luxurious Jeep yet."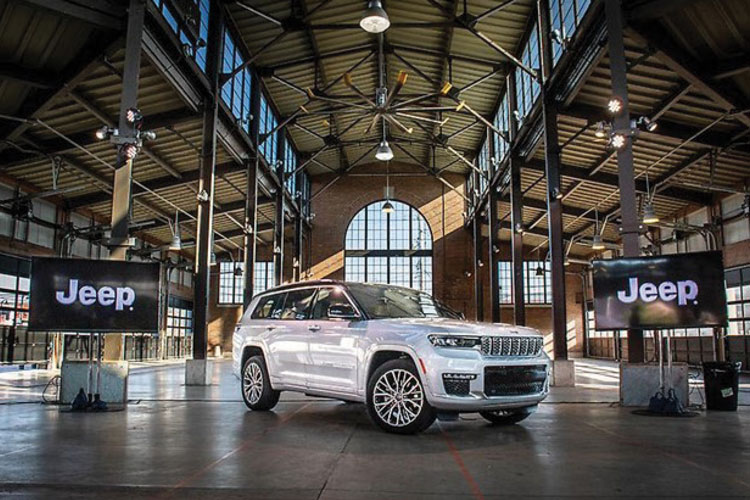 Newsweek's Best Luxury SUV Award
The Grand Wagoneer has also been named the Best Luxury SUV on the market by Newsweek. 
Newsweek notes that while the Grand Wagoneer may be more luxurious than other SUVs on the market, that doesn't stop it from the classic off-roading Jeeps are known for. The Grand Wagoneer is more than capable of off-roading thanks to its suspensions and frame.
With both on and off-road capabilities, the Jeep Grand Wagoneer is possibly one of the most capable SUVs ever made.
CarBuzz's Family Luxury Award
Of course, every SUV is graded on its ability to handle families. The Grand Wagoneer has been honored with CarBuzz's Family Luxury Award.
The Jeep Grand Wagoneer's family and road trip capabilities are staggering. With seven screens, Amazon Fire TV connectivity, and Bluetooth, you and your passengers will always feel comfortable and immersed in the world's most luxurious SUV.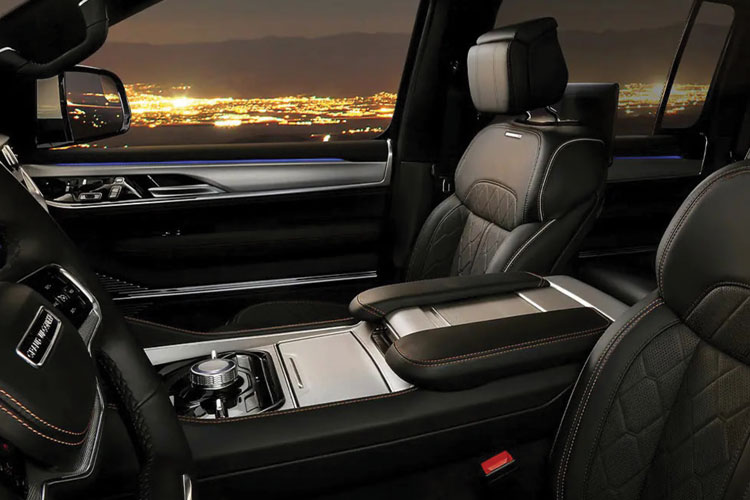 Final Thoughts
With such an impressive range of features, it's no wonder the Jeep Grand Wagoneer has taken the market by storm. From its sleek design to best-in-class interior and user experience features, nothing compares. 
The Jeep Grand Wagoneer is a luxury SUV in a class all its own.
Shop the world's only exclusive military inventory or custom build your Jeep Grand Wagoneer to your exact specifications directly from the factory. Available for overseas or delivery when you return home stateside.
Military AutoSource is here to help you get the car you want, where you need it.

About Military AutoSource
Created by and for the military, Military AutoSource provides a factory-direct program tailored to the unique circumstances and needs of military life. As the only Exchange authorized car buying program, MAS is the exclusive military distributor and retailer for Chrysler, Dodge, Ford, Harley-Davidson, Jeep, Lincoln, Nissan, Ram, and Volkswagen vehicles. Learn more and claim your overseas US military car buying benefits.