The future is here…almost. For more than a decade, Ford has been performing autonomous vehicle research to achieve a vehicle that can drive on its own.
Recently in the Arizona desert, Ford researchers took their self-driving cars for a test drive in the pitch black using Ford's LiDAR technology and 3D maps.
The point of the test? To show that even without the cameras which rely on light, the LIDAR technology is strong enough to work with the car's virtual driver software to independently drive through obstacles.
"While it's ideal to have all three modes of sensors – radar, cameras and LiDAR – the latter can function independently on roads without stoplights." Ford shared about the test.
So how did it go? Watch and see for yourself!
Military Appreciation
Military AutoSource salutes our Military members stationed overseas with everyday savings up to 16-20% off MSRP on Ford vehicles!
Military AutoSource offers manufacturer direct pricing with everyday pricing below MSRP. All stateside deliveries come with a Lowest Price Guarantee, assuring you are getting the best possible price for your Ford.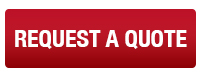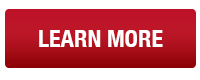 Source:
Ford.com