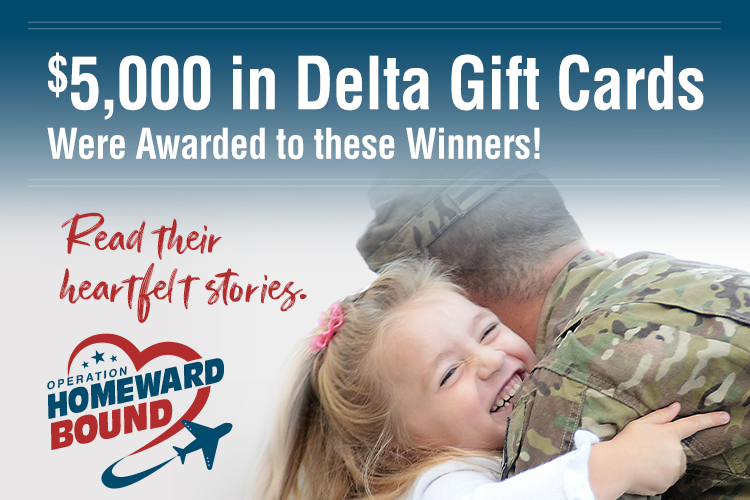 Tissue Alert

We received over 450 entries to our 5th annual Operation Homeward Bound Contest in partnership with Ford. After much debate, the selection committee narrowed down our winners to three – each receiving a Delta Gift Card.
The winner's entries were powerful. As part of the military community, we are sure so many of you can relate to being away from home while important events; some life changing, occur when all you want is to be home.
We recognize how costly flying home can be. We also know You are the ❤️ of our business.
So, this is just our way of letting you know, we are with you.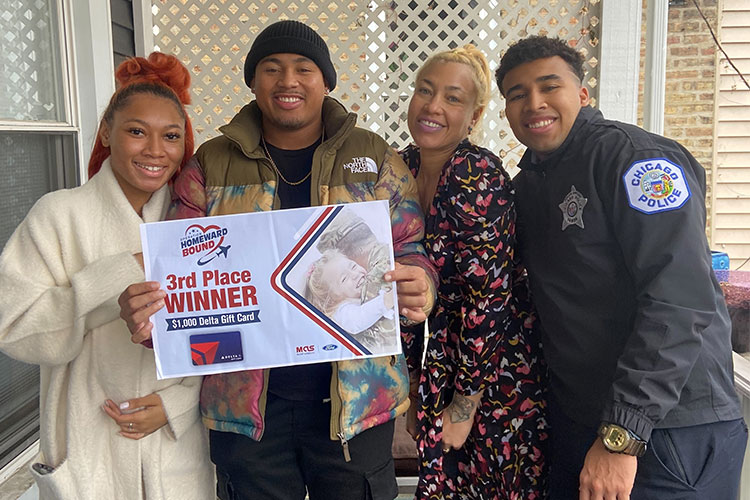 Meet Our Third Place Winner
Our third place winner, receiving a $1,000 Delta Gift card is LCPL/E3 Akram Tzul. He is with the U.S. Marine Corp based in Camp Hansen, Okinawa, Japan.
Lance Corporal Tzul is having a baby. Financial constraints prevent him from getting back home for the big events like the baby shower. He wants to be there every step of the way. This is his first child and means so much to him.
It is our pleasure to support this future daddy and service member.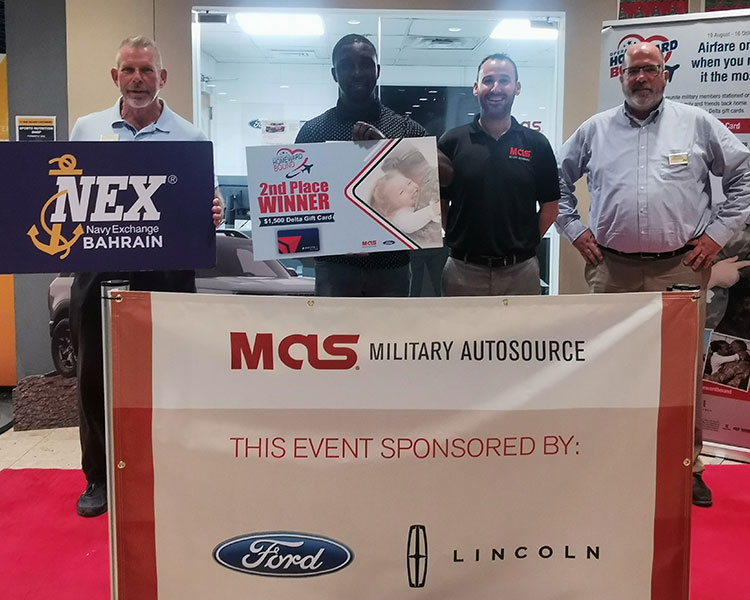 Meet Our Second Place Winner
Our winner of a $1,500 Delta gift card is Jeremy Smith, Petty Officer based at NSA Bahrain, home to the U.S. Naval Forces Central Command and United States Fifth Fleet.
Sailor Smith lost his brother to COVID-19. His brother, Jermaine was only 34 years of age at the time of his passing, leaving behind two beautiful little girls and his wonderful wife.
His brother was a young caring father, son, and brother. Petty Officer Smith's family planned a special day to honor his brother and it was very important for him to be able to attend.
Our hearts go out to the entire family and we are glad we could help in some small way.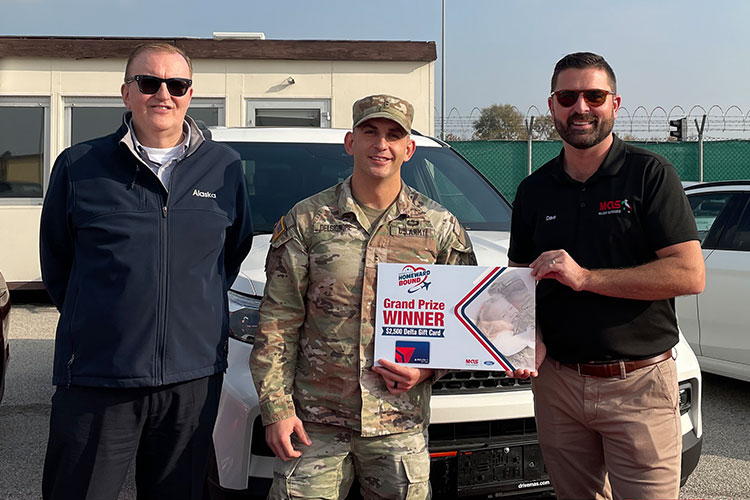 Introducing our Grand Prize Winner
We share this story with a heavy heart. David Del Signore, Chief Warrant Officer 2 is based at Caserma Ederle in Vicenza, Italy.
CW2 Del Signore was actually nominated twice—by a friend who knew of this situation his family was facing and then by his lovely wife who is facing the battle of her life.
Christina Del Signore, was diagnosed with stage 3 triple negative breast cancer while living overseas in Vicenza, Italy.
Her family made the extremely difficult decision to send her home to the US to live with them in Massachusetts with their two children, ages one and four.
This allowed her parents to help care for the children while she goes through brutal rounds of chemotherapy, surgery and then radiation—while her husband remained overseas to finish his duties.
He will get an early PCS, to Georgia. Even after he returns stateside, it will be costly for him to visit to be with her nearly living with her parents, nearly 1,100 miles away. This gift card will help bear a portion of the financial burden to travel.
It is with heartfelt gratitude that we thank Chief Warrant Officer 2 for his continued service to our country. And while words fall short in expressing our hope for a successful recovery for Christina, we will be thinking about her every day.

 A Message From Military AutoSource and Ford
Some of the entries are about celebrations and exciting events like the birth of a baby. And some are about the harsh realities of losing a family member or experiencing the most difficult battles of their life.
For some winning is an exciting time and a cause for celebration. And for others it's just a small show of support and difficult to find cause for celebration.
We read every entry that comes in and sometimes find ourselves in tears during the selection process.
As we always say, the military community is the heart of our business. And for every single person who submitted an entry, we thank you.
Related: A look back at the 2021 Operation Homeward Bound Winners

About Military AutoSource (MAS)
For over 60 years, Military AutoSource has served the overseas U.S. Military as the exclusive Exchange and DOD authorized factory-direct program car buying program. Created by and for the military tailored to the unique circumstances and needs of military life.

Through our program service members stationed, deployed or on TDY overseas can purchase a new or pre-owned vehicle for delivery in the US or to more than 50 overseas duty locations.