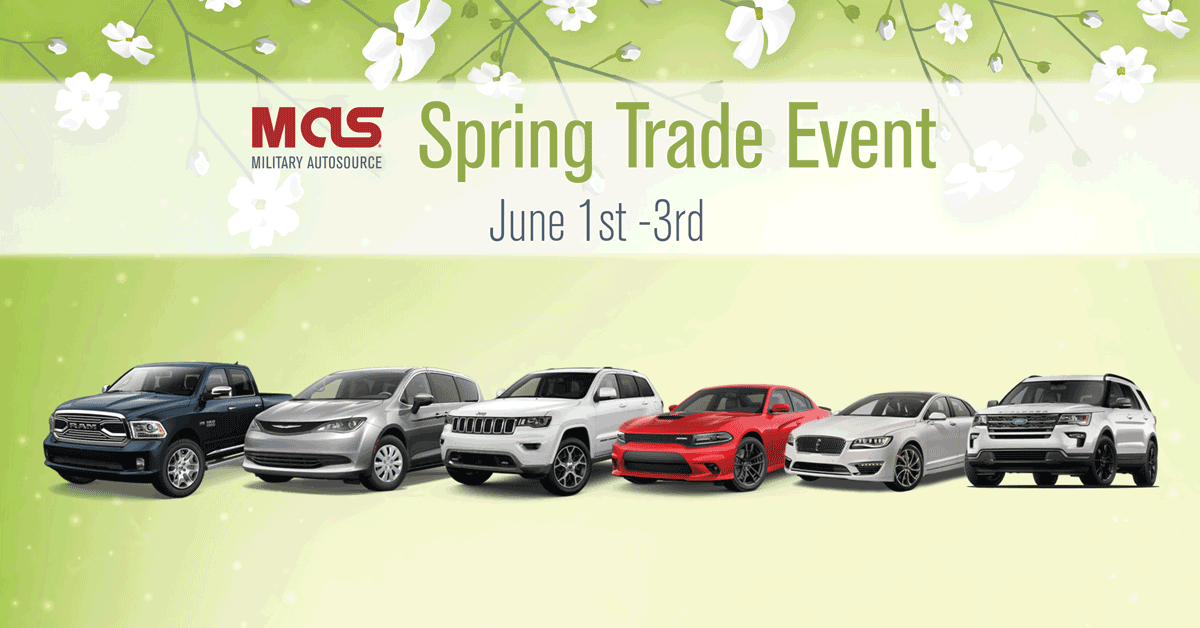 Thinking about trading in your car for a brand new Ford, Lincoln, Chrysler, Jeep, Dodge, or Ram? There's never been a better time to do it than this up coming weekend at our Spring Trade Event! June 1st – 3rd, stop by your local Military AutoSource European on-base location and get a great deal on your new car but as well as your trade-in!
Contact your local sales representative for more details on these special weekend offers for traded in vehicles!
Please be advised that for the Spring Trade Event, the United Kingdom locations will be having different dates. Dates are June 15th – June 17th.
Polaris and Harley-Davidson will also be available!