<img class="alignnone size-large wp-image-1436" title="vw military sales " alt="2014-volkswagen-jetta-se-photo-561724-s-1280×782" src="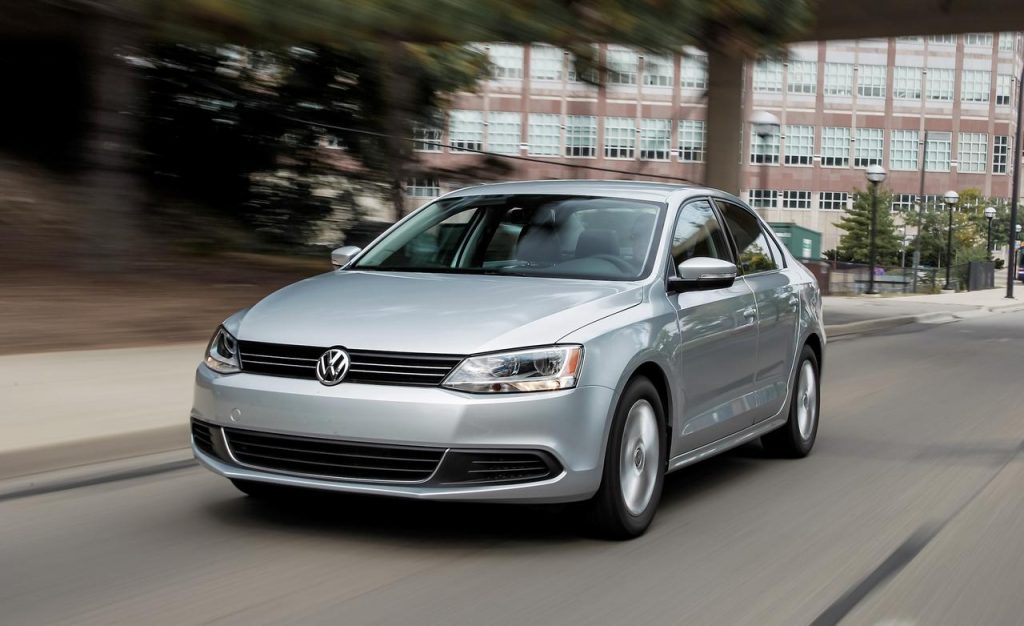 Thanks to an improved side-impact result, the 2014 Jetta now gets a five-star Overall rating, placing it in the company of the Honda Civic, Ford Focus, Chevrolet Cruze, Dodge Dart, and Toyota Corolla, among others.
The new scores apply to the Jetta Hybrid, too—and they're actually based on an updated test of a 2014 VW Jetta Hybrid SE sedan conducted this past November.
What pulled the Jetta up to five stars overall, even though its frontal rating remains four stars, is an exceptionally strong side-impact score on that retest. While the 2013 model earned an imperfect rating, with four- and five-star ratings in side-impact subcategories, the 2014 Jetta earns five stars in for both the Driver Front Seat and Passenger Rear Seat measurements. And in either case, the 2013 and 2014 Jetta both earn top five-star results in the Side Pole test.
For 2014, the Jetta has been given a new 1.8T engine, among other changes, and models with that engine (or the TDI diesel) get a new rear multi-link suspension.
The Jetta earned a four-star Overall rating for the 2011-2013 model years; with a four-star frontal rating and five-star side rating. That lower side rating had been based on a 2010 test of a base 2011 Jetta S sedan.
Information from the other major safety agency that conducts crash tests in the U.S. also points to it as offering impressive—if not quite top-tier—occupant protection. While the Jetta achieves a top 'good' score in established Insurance Institute for Highway Safety (IIHS) frontal, side, roof strength, and rear (seat) tests, it gets a 'marginal' rating in the new IIHS small overlap frontal test.
Source: http://www.thecarconnection.com/image/100438581_2014-volkswagen-jetta