The Mercedes-Benz showroom is now open at Military AutoSource in Aviano, Italy! Serving all U.S. Military personnel!
Military AutoSource is the only authorized dealer of new U.S. Specification Mercedes-Benz in Europe for the U.S. Military. Visit our off-base Military AutoSource in Aviano to learn more about buying your Mercedes-Benz with military benefits!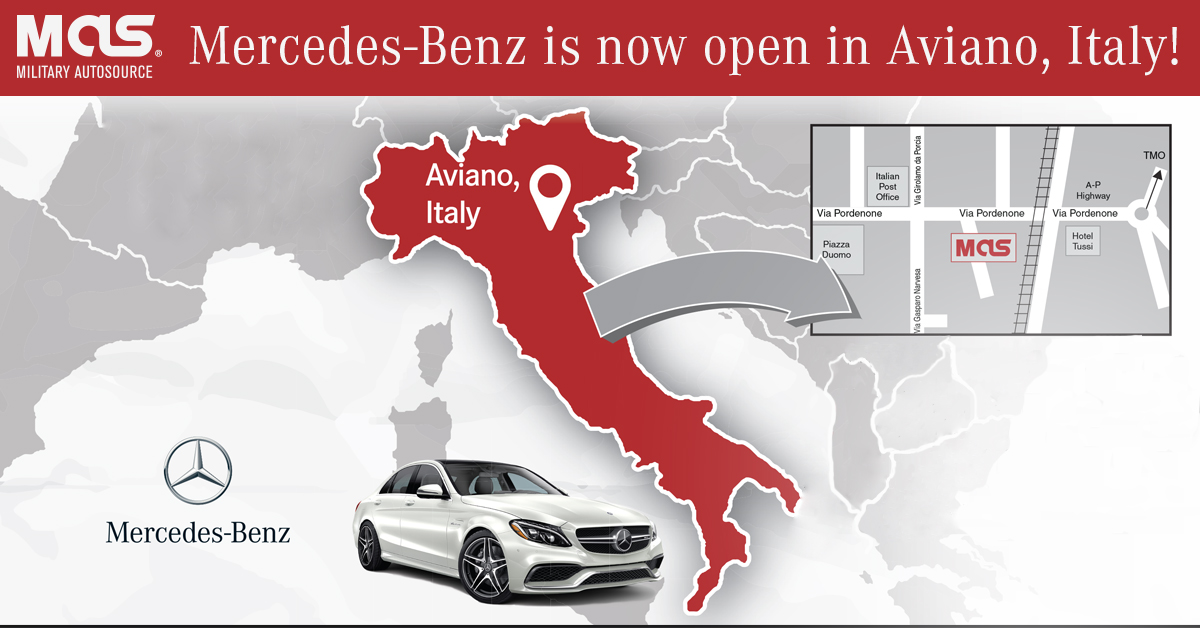 Speak to the Mercedes-Benz Rep at Military AutoSource in Aviano Today!
---
Markus Hafner
Office Tel: +39 (0) 434652108
Cell: +39 346 4362149
Email: mhafner@militarycars.com
Address: Via Pordenone 4/a, 33081, Aviano, Italy
---
Military AutoSource is proud to include one of the most premier luxury brands on the market in our product line, making it easier than ever to purchase a new Mercedes-Benz vehicle overseas.
Military AutoSource is an authorized distributor for the Mercedes-Benz USA overseas military program.  Our personalized buying experience is convenient and hassle-free, and our experienced product specialists will help you find the right vehicle to fit your needs, while providing you with the service and value you deserve. Custom order your vehicle or choose from the complete Mercedes-Benz class lineup, available for delivery in Aviano or the United States.
Disclaimer: Vehicles shown are for illustration only, and may contain optional equipment available at additional cost. Program and guarantees are subject to terms and conditions. Offered by Auto Exchange Military Car Sales Srl.