Last month, two of Military AutoSource's most loyal customers, the Finley's, picked up their "His-and-Her" Ford Fiestas, making this Rick Finley's fifth and sixth vehicles purchased through Military AutoSource.
The Finley's picked up their 2015 Ford Fiesta SE and 2015 Ford Fiesta ST in October from Military AutoSource Hohenfels – USAG Bavaria, where Rick Finley works as an Exchange Manager.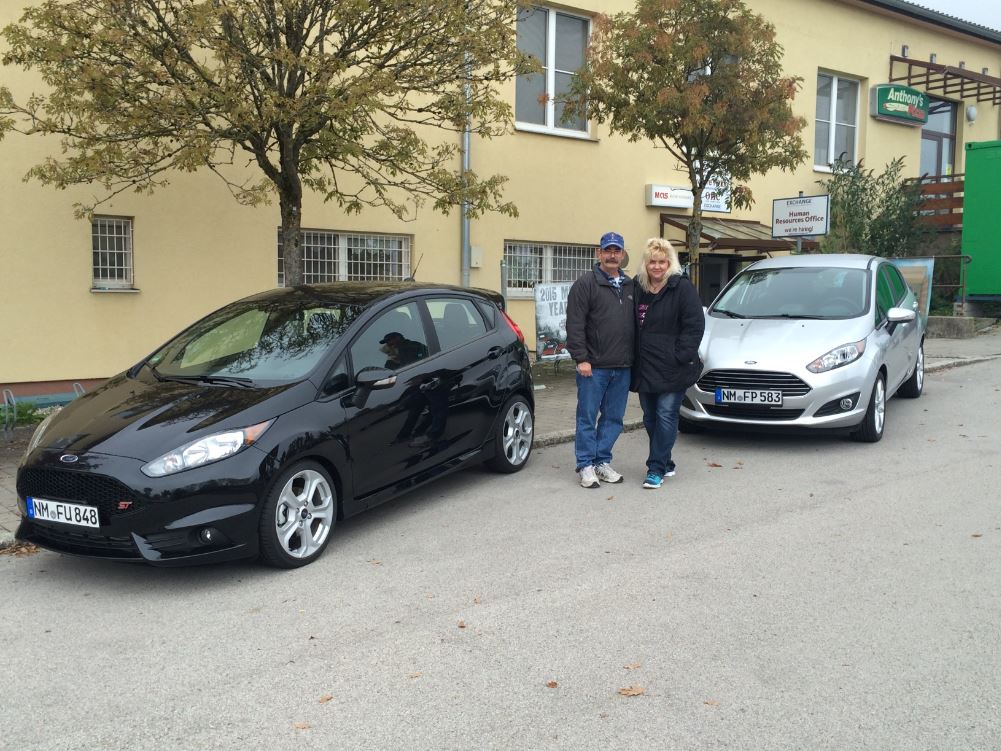 Prior to the 2015 rebranding, Military AutoSource was known as Exchange New Car Sales (ENCS). It was through ENCS that Rick Finley purchased his first vehicles from the exchange-authorized, military car program.
Thank you to Mr. and Mrs. Finley for their loyalty to Military AutoSource. Enjoy the new rides!