2017 Mercedes-Benz vehicles are now available!
U.S. service members stationed overseas can get exceptional military offers on 2017 Mercedes-Benz models.
Visit our online showroom to custom-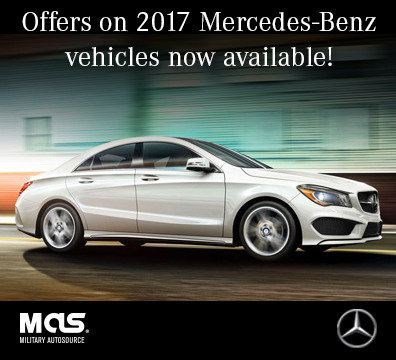 build your Mercedes-Benz.
As the official overseas military car-buying program for Mercedes-Benz, we have provided our military customers with superior value, service and convenience for over 50 years.
Related: Exceptional Military Pricing on the Mercedes-Benz CLA
The Military AutoSource program allows U.S. Military stationed overseas to order a Mercedes-Benz at privileged military pricing while stationed overseas. Customers can take local Europe delivery, or have the vehicle delivered when they return stateside. Military AutoSource will deliver your vehicle to your local U.S. dealer, no matter where you live.
You're Invited to the C-Class Coupe Road Show!
The 2017 Mercedes-Benz C-Class is now available to order. See the all-new model on display during the Road Show, coming to a Military AutoSource showroom near you. Enter for the chance to win prizes!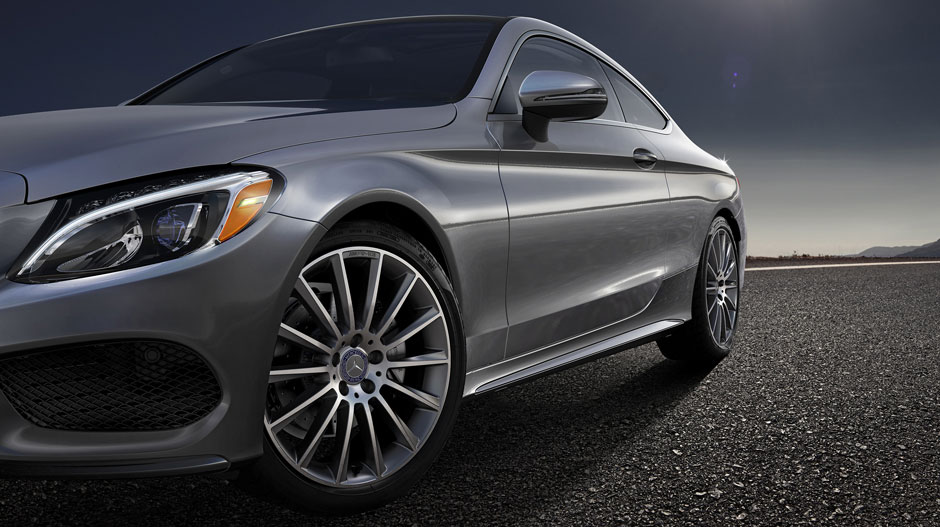 C-Class Coupe Road Show Dates
Grafenwoehr: April 25th – May 2nd
Wiesbaden: May 5th – 10th
Spangdahlem: May 13th – 18th
Kaiserslautern: May 21st – 28th