Split down the middle, visitors of the National Inventors Hall of Fame Museum can now experience the iconic Ford Mustang as it was in 1965 and 2015.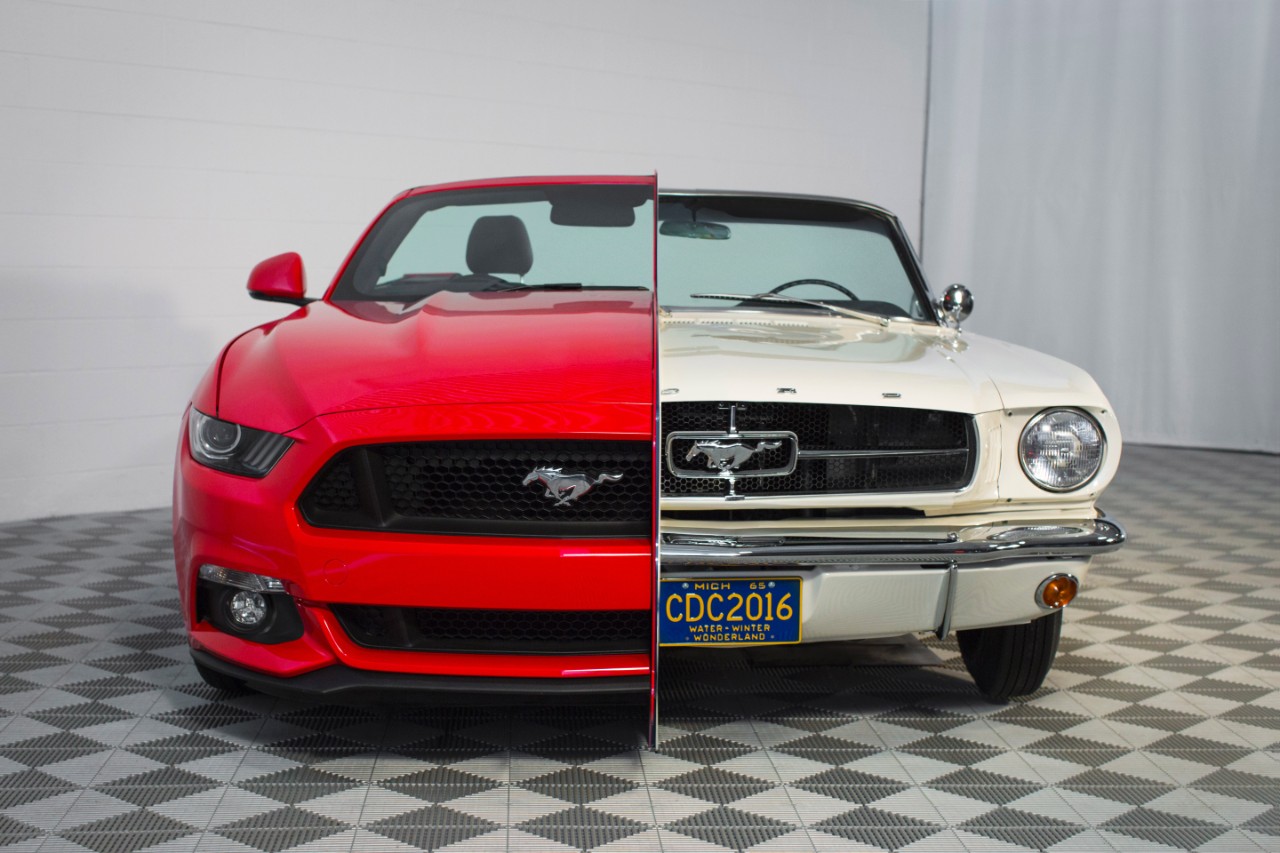 This one-of-a-kind Mustang combines the 1965 model with a 2015 model, creating a unique side-by-side display. Split lengthwise down the middle, each model has a functional driver compartment, and visitors are invited to take a seat behind the wheel. In each model you can test out the features, including the AM radio, roll-up window, vent air window, and optional retractable color-keyed in the 1965 version, and the touch screen display in the 2015 model.
The National Inventors Hall of Fame is located on the United States Patent and Trademark Office campus in Alexandria, VA. The Mustang exhibit celebrates the story of intellectual property and highlights its significance to progress, innovation and culture in America. The exhibit also shows how trademarks, patents and other forms of intellectual property make modern amenities possible.
The Mustang was chosen as the symbol of automotive innovation over the last 50 years, and Ford Motor Company founder Henry Ford will also be featured at the museum.
RELATED: Military Appreciation | Get 16-20% Off MSRP on Top-Selling Vehicles 








Become a part of Mustang's history! U.S. service members stationed overseas can purchase a Ford Mustang with special military discounts and rebates. Order overseas and take delivery stateside, or in Europe, Korea, and Guam.