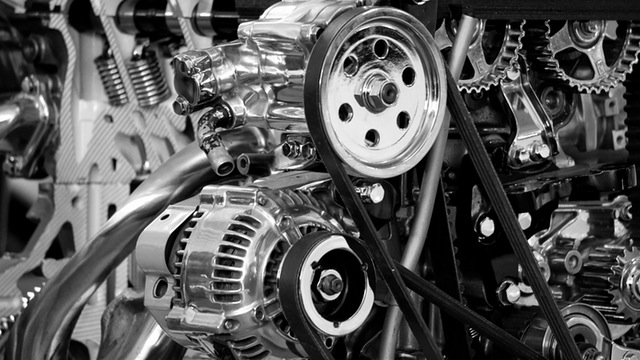 Consumer Reports tested more than 70 new car models and found the Audi Q7, Lincoln MKX, and Honda Civic to be among the best.
Every year, dozens of new and completely redesigned vehicles are introduced to the automotive marketplace in the United States. Consumer Reports, a nonprofit organization that provides unbiased product testing and ratings, takes these new models and puts them to the test. Every new car is rigorously tested and only the best-of-the-best receive a Consumer Reports top rating.
In 2016, Consumer Reports chose six new models as the best cars of the year. On the list were the Audi Q7, BMW 7 Series, Honda Civic, Kia Optima, Lincoln MKX, and Toyota Prius. Each of these models showed fresh style, excellent functionality, and creative touches.
Audi Q7
The three-row Audi SUV made the list, having proven to Consumer Reports that you really can have it all. They praised the SUV for its athletic handling, powerful engine, and commendable 20 mpg. With an inviting interior, "cushy ride", and standard safety features, the Audi Q7 is great choice for drivers in the luxury SUV market.
Lincoln MKX
The Lincoln MKX is a midsized SUV based off of the non-luxury Ford Edge. Consumer Reports commends the American car company for creating an SUV that "instills confidence and puts a smile on your face". In the Lincoln MKX, you can expect a quiet, tranquil ride surrounded by a luxury interior and "supremely" comfortable seats.
Honda Civic
The Honda compact sedan made its way back to the top of the list, overcoming shortcomings from the previous Civic generations. The sedan offers drivers a refined ride and excellent handling. The interior offers passengers a roomy ride and high-quality materials, which Consumer Reports called a "huge improvement" for the model. With a "sufficiently powerful" engine, the Civic gives you 32 mpg and the option for a stronger turbo.
While Consumer Reports sang praise for these six models, not everyone was feeling the love. Among the vehicles named the worst of 2016 were the Smart ForTwo pint-sized city car, and the similarly fuel-efficient Chevrolet Spark designed for city driving.
Shopping for your next vehicle? Speak to a Sales Representative today to learn more about your military pricing and benefits on Audi, Lincoln, Honda, and more!  
Source: www.consumerreports.org