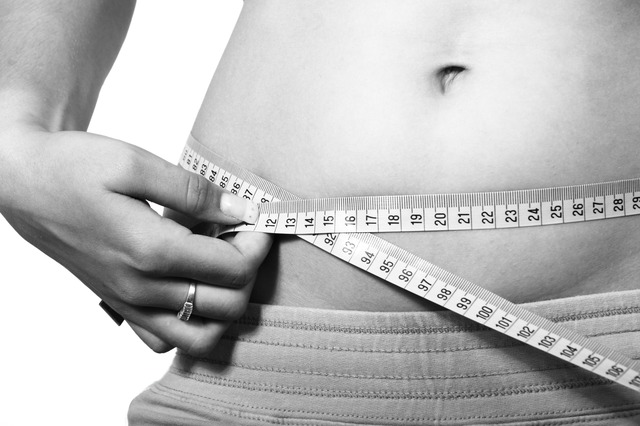 In this month's edition of Mission Muscle, veteran and guest fitness blogger Linton McClain talks about staying healthy and fit throughout the holiday season.

Military AutoSource and Dodge bring you Mission Muscle – keeping MUSCLE FITNESS and MUSCLE CARS top of mind by offering fitness tips and military savings! Click to learn if you're eligible to receive exclusive overseas military discounts on top Dodge muscle cars, including the Charger and Challenger.
---
Gut Check: Surviving the Holidays 
By Linton McClain
Personal Trainer, Superior Body Sculpting
Pleasant earthy aromas begin to fill the cool and crisp air as we step into the fall season. Nature changes the terrain from vibrant and colorful to more earthy and calm. We begin to notice small changes around us each day. These changes are enough to make us stop, pause, and reflect on our year. Time seems to slow just a bit as the year begins to come to a close. The fall season is often marked by family celebrations, traditions, and reflecting.
We have already made plans to take leave and make our way home to our families. The holiday season is a wonderful time to create lifelong memories over our favorite holiday recipes. As a military member, you know the homecoming experience all too well. It's no secret why we pack on the pounds over the holiday season. What can you do this holiday season to keep your weight in check?
Gaining Weight
Unless we are deployed and/or regularly physically active, we don't move enough throughout our daily lives. Adding to the problem, we have more access to food and we don't make enough time to burn excess calories. As a result, increased food sources help us pack on extra pounds while increasing social interactions centered on eating. Unfortunately, the holidays tend to become a time of the year in which eating happens more often on a subconscious level. For that reason, gaining 10 to 20 lbs over the fall season is not unrealistic.
RELATED: Mission Muscle | No Go: When Exercise Doesn't Work 
Burning calories and monitoring our food intake is the best way to avoid unnecessary weight gain. With that being said, gaining weight does not make you any greater or lesser. Ultimately, your weight should positively impact your health, wellness, and performance. Consider a weight management program if you feel your physical condition negatively affects your performance.
Losing Weight
All weight management programs should be holistic. Furthermore, weight management programs should focus on nutrition and fitness, while helping the mind and the body function better. Knowing that, we have to acknowledge the limitations associated with unnecessary weight gain. Our military branch and job descriptions require a certain level of physical fitness, and our uniforms are meant to be practical for the occasion. With that said, being fit for duty is part of our performance and presentation. Developing practical means of managing weight should be the main goal of any military member. Unnecessary weight can appear in the form of fat or muscle. Don't worry about the numbers on the scale. Just remember, it's time to make changes when your weight impacts your performance negatively.
Education
There are many factors to consider when facing a personal struggle with weight. Education is the most important factor. We should understand that food is meant to nourish the body and increase performance. More importantly, we should know where our food comes from and how it is processed in our bodies. Without education, we consume our foods with a focus on taste while disregarding the nutritional value. As a result, eating more or less than required becomes a normal occurrence. Eating can be a fulfilling experience when done to fuel the body. Something different happens to the mind and body when we eat to make our bodies feel better. Consult a health professional if you would like to obtain a personalized diet plan or exercise routine. It's absolutely worth it.
RELATED: Mission Muscle | The "Reset" Button
Enjoy your holidays with family and friends. Believe it or not, you are not going to gain an enormous amount of weight from eating one or two meals. However, you may pack on a few pounds if you find yourself eating a bit extra every day. As you know, food choices vary from family to family. Quite honestly, most families have different holiday traditions. As I mentioned before, you will most likely eat more than you plan. In the end, your exercise program will help balance any extra caloric intake over the holiday season. My advice to you would be that you relax, enjoy yourself, and have a plan to burn calories when you get back to your routine.
If you need any more fitness advice or education please download the Superior Body Sculpting app from ITunes or Google Play. Happy Holidays. Thank you for serving!
For more information on health and wellness visit www.sbsculptme.com.