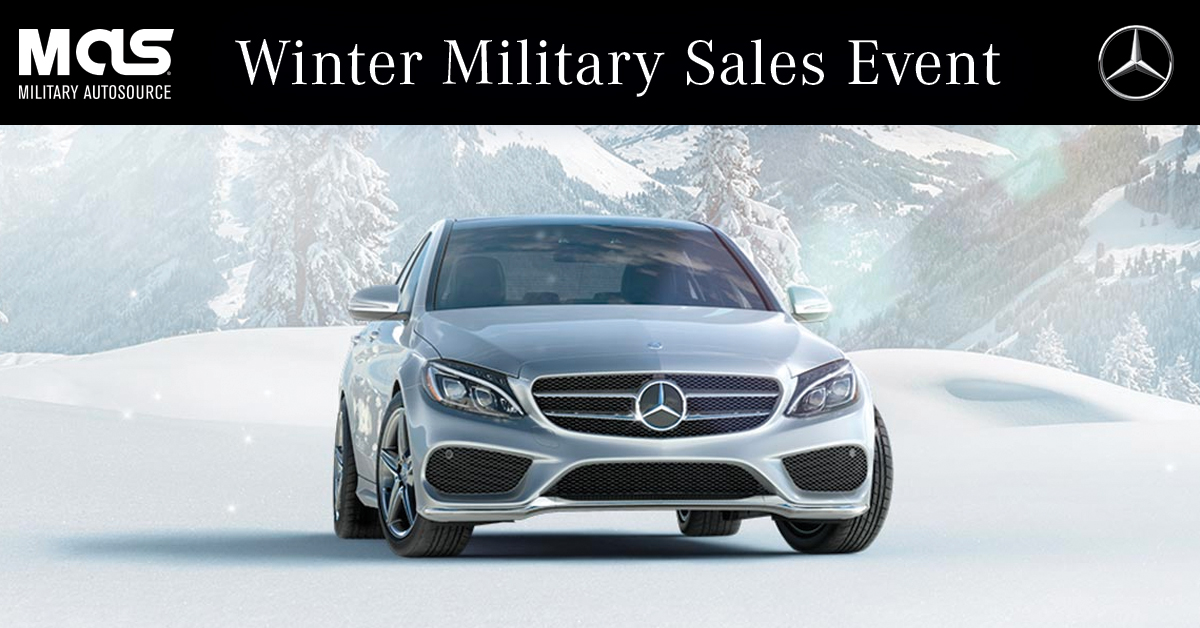 There's still time to buy your new Mercedes-Benz during the Winter Military Sales Event!
Military AutoSource has extended their Winter Military Sales Event, giving service members more time to take advantage of exclusive military benefits on Mercedes-Benz vehicles. Military benefits include privileged military pricing, custom order options, and a Lowest Price Guarantee on stateside deliveries.
Military AutoSource customers in Germany can take delivery within two business days when they order a Mercedes-Benz vehicle in stock. Customers can shop available stock inventory online or visit their nearest location.
RELATED: There's never been a better time to buy your Mercedes-Benz 
In order to be eligible for the Military AutoSource program, customers must be a member of the U.S. Military or civilian component (DOD or government contractor) on active duty, or a member of the diplomatic community, who is stationed overseas (outside of the 50 United States) on either PCS, TDY or other assignment orders of 30 days or more.