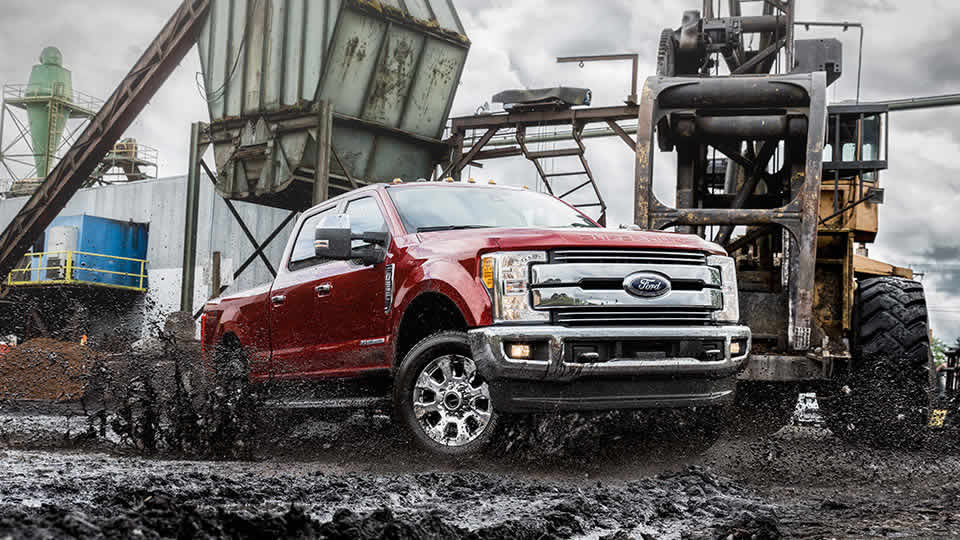 The Ford Super Duty was an early standout in the 2017 Motor Trend Truck of the Year competition.
The Ford Super Duty won over the team at Motor Trend, making it a no-brainer choice for Truck of the Year. "Sometimes, one vehicle so clearly satisfies or exceeds our criteria that we spend more time looking for faults than attributes, just to be sure we haven't gotten ahead of ourselves," wrote MotorTrend's Scott Evans, "In this year's field, the Ford Super Duty trucks emerged as the intuitive choice, one that had to be scrutinized, analyzed, and picked apart in subsequent days of testing."
So what made the 2017 Super Duty the Motor Trend Truck of the Year? We'll let the team at Motor Trend tell you themselves. 
Advancement in Design 
"Although the design is busy in places, an obvious vision has been executed. Every panel relates to the adjacent one, even around corners, and every line serves a purpose. Critically, the design as a whole advances the direction of the previous generation without losing or abandoning its signature. From every angle, there is no mistaking this truck for anything but a Ford."
Efficiency 
"Subjected to our Real MPG testing regimen, the Ford Super Duties, in all configurations, handily outperformed the equivalent Ram trucks. Given the gas-powered F-250 weighs some 400 pounds less than the Ram 2500 with similar equipment, we expected an advantage and weren't surprised to see the Ford return 11.0/16.4/12.9 mpg city/highway/combined versus the Ram's 9.2/15./11.4."
Engineering Excellence 
"What the ads don't tell you is how the truck actually behaves with 16 tons burdening the rear axle. With a class-leading 925 lb-ft of torque on tap, the F-350 Super Duty will begin rolling forward at idle when you release the brake—despite a gross combined vehicle weight of more than 40,000 pounds. That's simply stunning torque."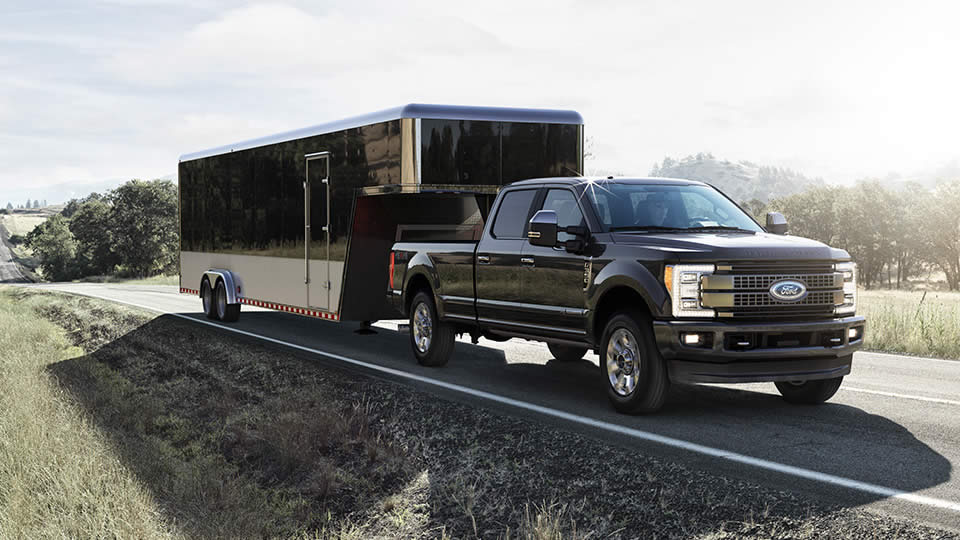 Performance of Intended Function 
"The ability to extend blind-spot detection to cover a trailer adds an important layer of safety, as does the ability to monitor six trailer tires' pressures and the trailer lights on the dashboard. Its 360-degree camera coverage greatly aides maneuvering in close quarters, as do forward- and rear-looking cameras. An additional camera mounted above the rear window, as well as the ability to zoom both this camera and the tailgate-mounted backup camera, makes connecting to a trailer a breeze for one person."
Safety 
"Of course, we prefer a vehicle that can avoid collisions in the first place. To increase your chances, Ford has added a number of features, including collision warning, automatic emergency braking, and trailer sway control. All those cameras increase low-speed safety, as does the blind-spot warning system, especially when extended to cover a trailer. Adaptive cruise control helps maintain safe distances both laden and unladen and maintains a set speed on hill descent, even while trailering."
Interested in the 2017 Ford Super Duty? Speak to a Sales Representative in your area to learn about your overseas military discounts on Ford vehicles.
Source: www.motortrend.com