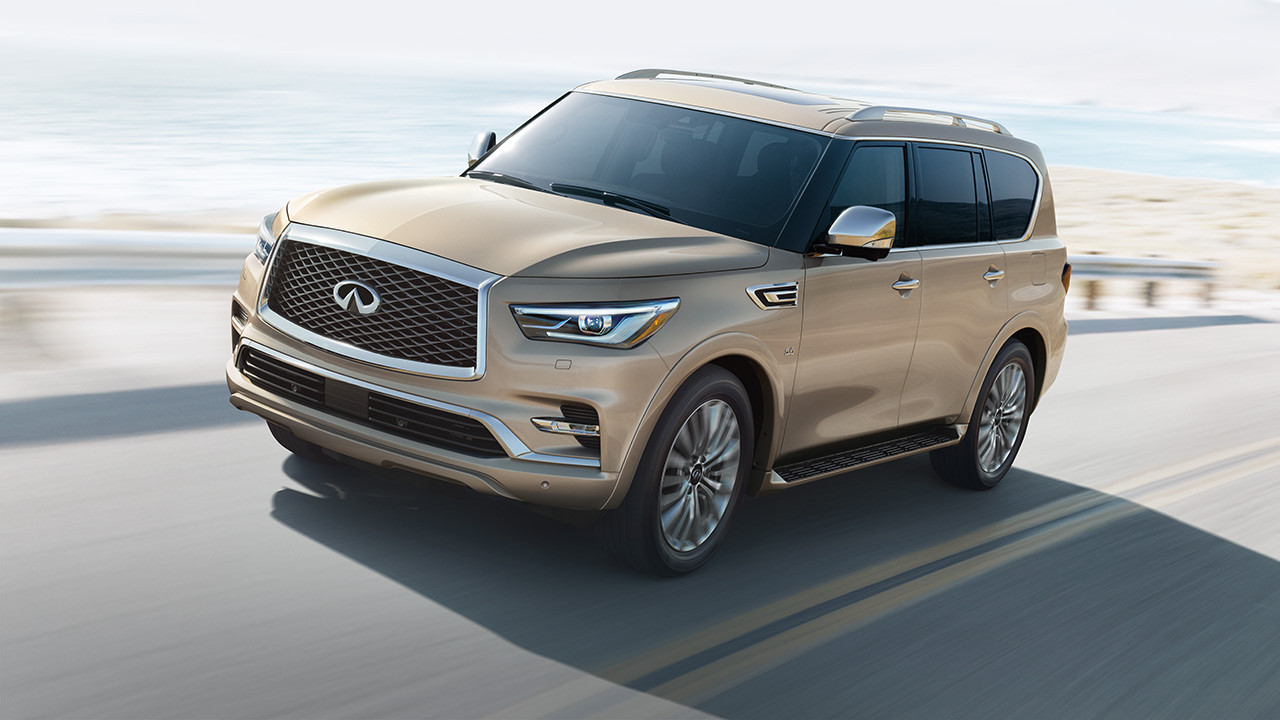 When you think Infiniti, you naturally think luxury and same goes for the new 2018 QX80. Except, for the 2018 QX80, you might want to think more on the elegance, power, and artistry side. The new 2018 QX80 empowers inclusive luxury as the new symbol of success. Experience spacious comfort and exhilarating force, while indulging your passengers in state-of-the-art entertainment. Expand your awareness with contemporary features for an extraordinary journey.
Lets take a look at what new additions the 2018 QX80 underwent from the previous year, 2017 model.
[twocol_one]
2017 QX80 
LED Signature Headlights
Expressive Illumination – its gaze is unmistakable. A unique expression of design centered around twin, multi-mode jeweled headlamps, accented by LED daytime running lights.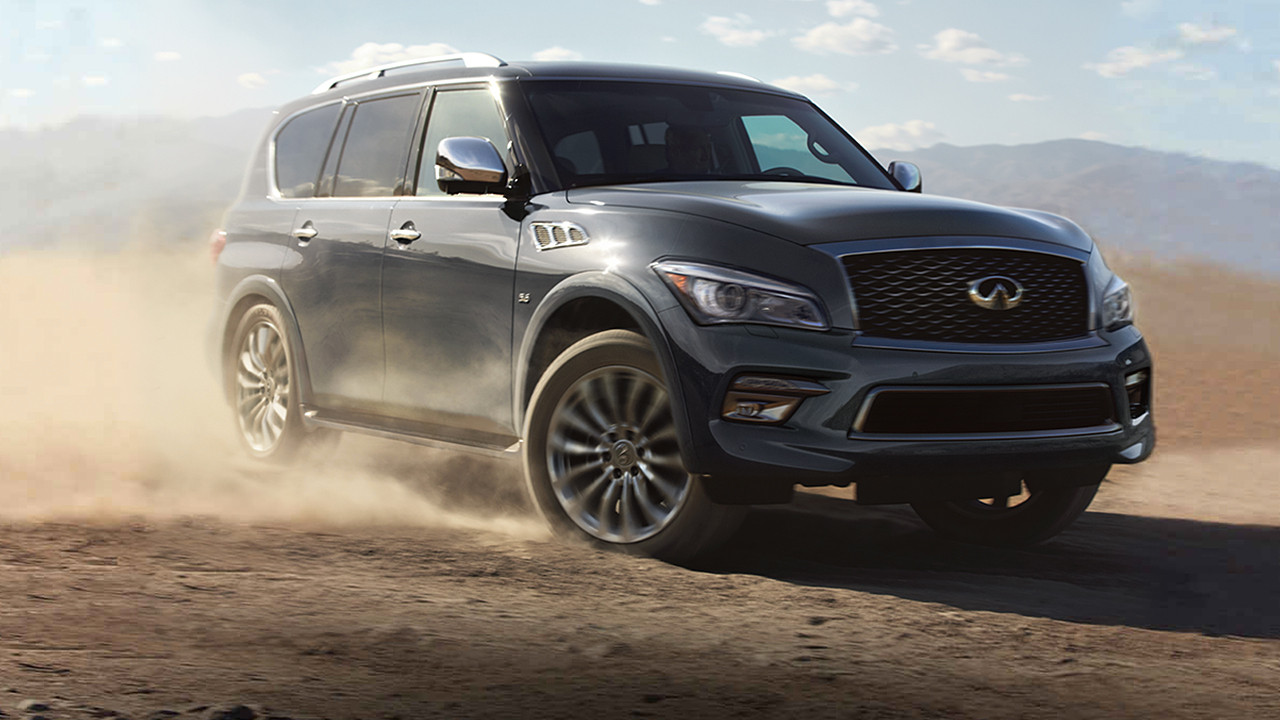 Signature INFINITI grille
The bold and balanced design creates an inviting appearance.
Cargo Room
With a rear cargo space with enough room for the kid's soccer team, this SUV can handle any family trip you can think of.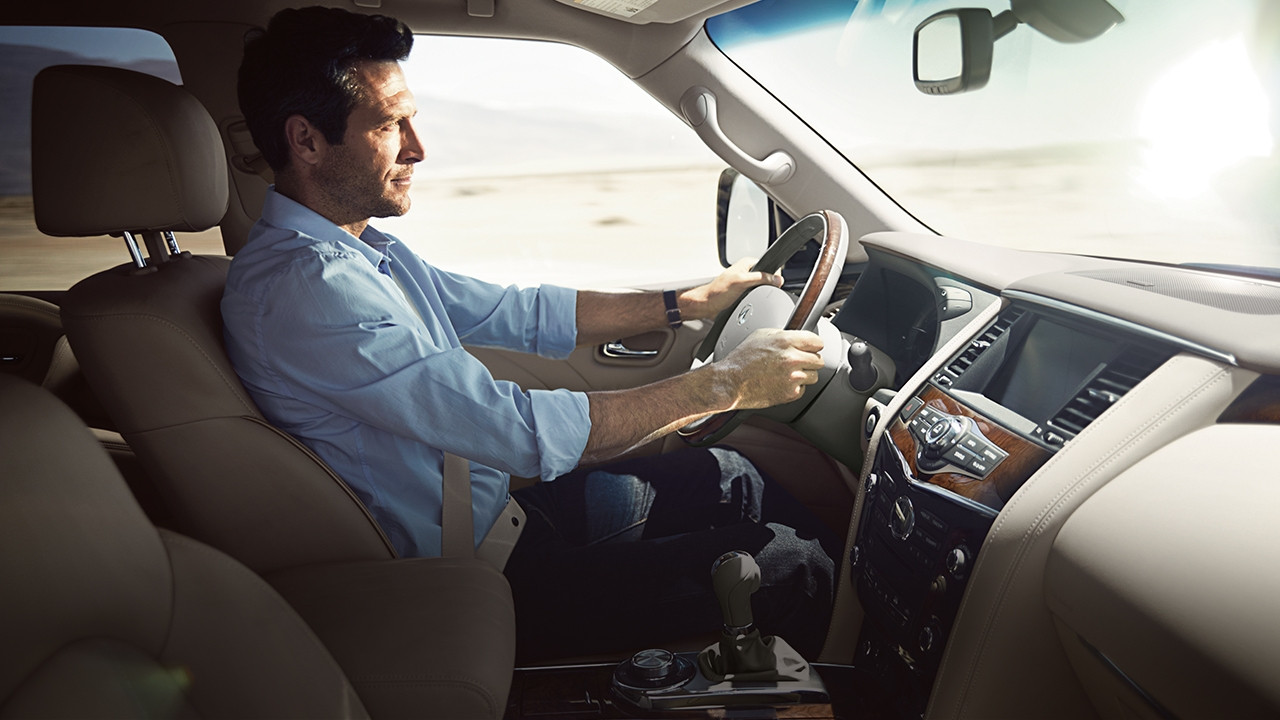 Inner Beauty
Enter an interior crafted around touch, sight, and sound. Modern materials and rich textures create a sophisticated space of warmth and elegance. Leather-appointed seats are specially treated to provide the softest touch and breathability for comfort in heat or cold, while noise-insulating glass helps ensure peace and serenity.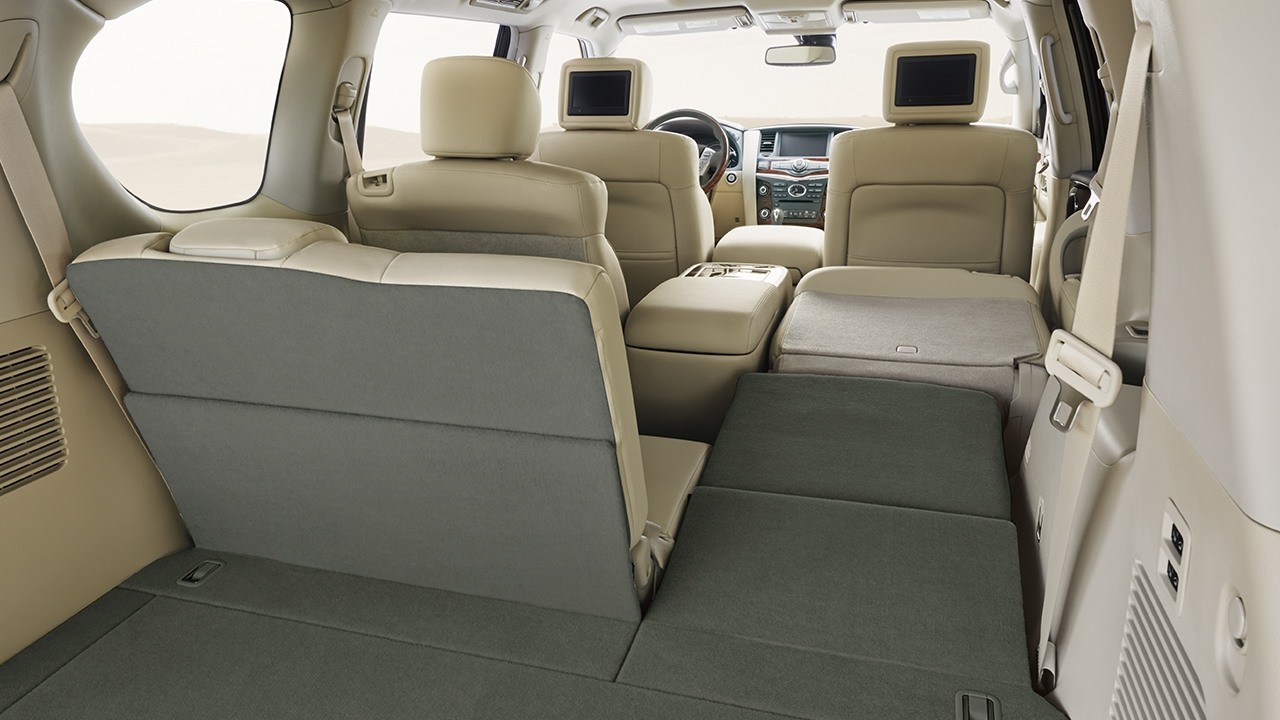 Luxurious Craftsmanship – Third Row
When upright, the 3rd-row gives you space for eight passengers. When the 2nd- and 3rd-row are folded down, you have access to 95.1 cu-ft of space with a virtually flat floor
[/twocol_one]
[twocol_one_last]
2018 QX80 
New Signature LED Headlights
New LED headlights illuminate all driving conditions with an alluring yet familiar focus. Triple Light Guide Technology results in better visibility from every angle, so you arrive safely, every time.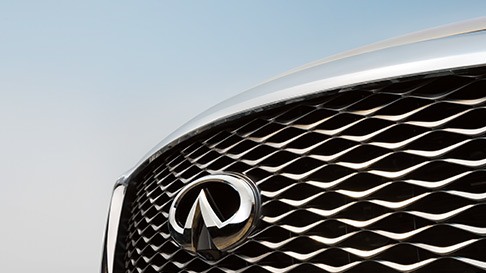 New Double Arch Grille
The new, double grille design compels the eye by creating balance, while dynamic 3D mesh ventilation adds depth and interest. A new, refined bumper design and lower chrome accents complete the front aesthetic.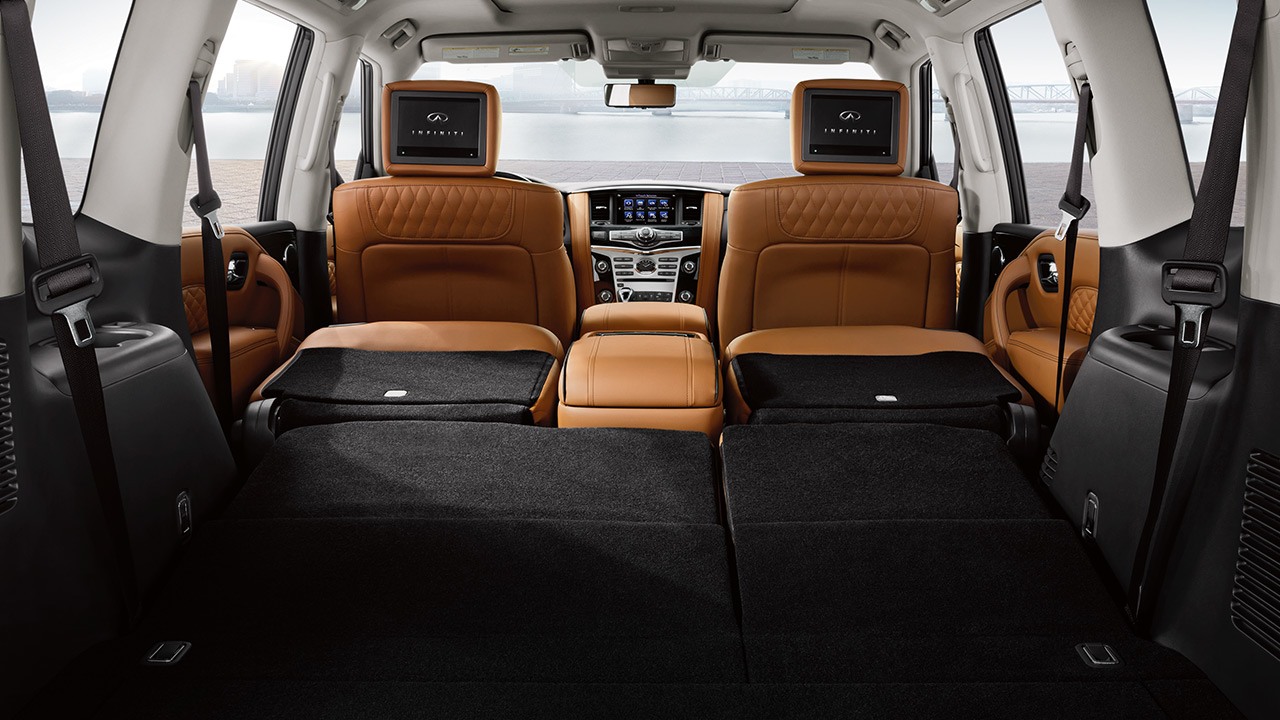 New Cabin Capacity
Wherever you're going, whatever you need to take with you – the 2018 QX80 gets it all there with ease. Seven adults sit comfortably in the available leather appointed, premium 2nd row captains chairs, and eight with the 2nd row split bench option, all with plenty of leg room and personalized climate control options.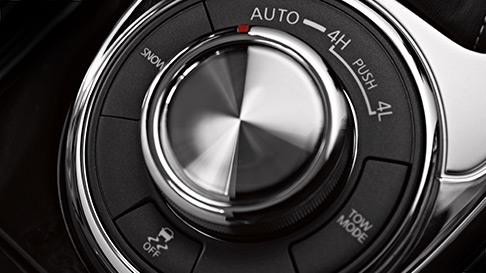 Capable 4WD
Set the QX80 to AUTO, and relax as power distributes continuously between the front and rear wheels. Or, set to 2WD, 4WD High or 4WD Low to redistribute engine torque, and get adventuring. Extra traction when you need it – safety at all times. Optimal performance on any terrain.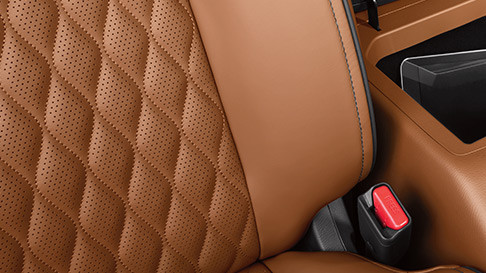 High Quality Material
The QX80's spacious and luxurious cabin features high quality materials with a handcrafted aesthetic. Incredible attention to detail shows in each stitch, as sharp angles meet soft contours to please the eye and provide comfort for both driver and passengers. New wood and leather propels the 2018 QX80 into contemporary, polished style.
[/twocol_one_last]
With updated performance, design and additional safety technology, you might want to consider the new 2018 Infiniti QX80 for your next vehicle.